Equus by Hair Associates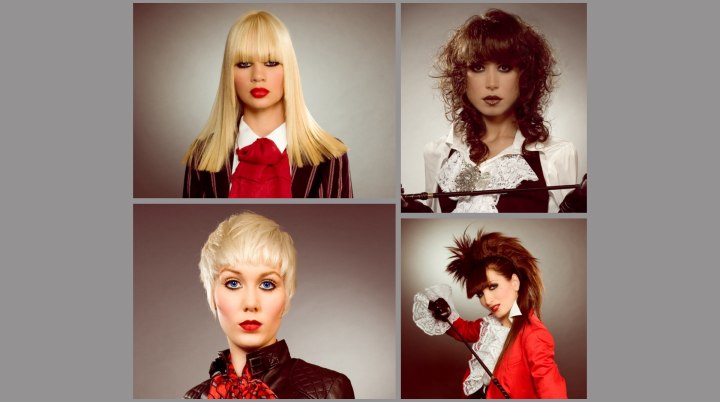 This collection was inspired by an equestrian theme coupled with a fashionable and sexy edge. There is lots of texture and this is manipulated to create strong shapes and angles.

The funky styling is complimented by natural colour, which incorporates honey blonde hues and vibrant brunette, so the collection is edgy and inspiring with a commercial appeal.


Funky Red Hair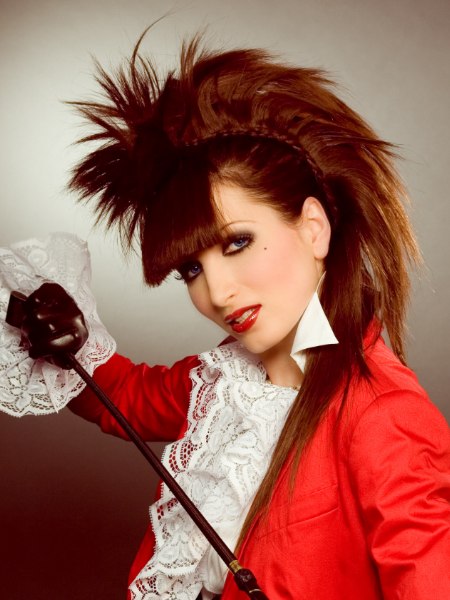 The funky and fun chapter of red hair is elaborated with bangs that have been pressed into a slick flat look that over hang below the brows. The rest of the hair has been combed severely back into a gigantic mass of hair, held back by back brushing, spray and a hairband that billows out and upward in different fans and spikes. En garde!


Long Hair with Perfect Smoothness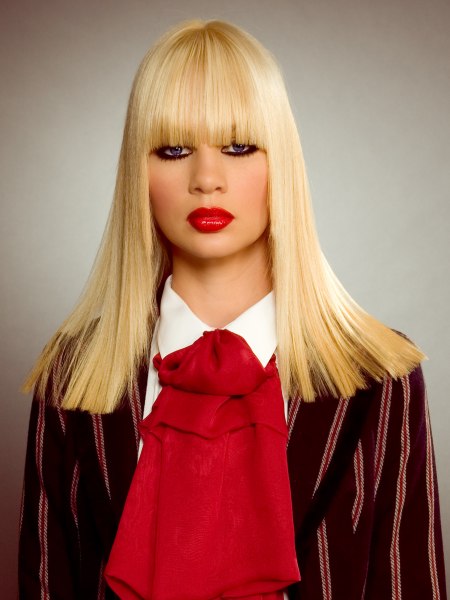 Let's go riding and tell the servant to bring the horse around from the stable! The notoriety of flaxen blonde hair ironed out into the blunt smoothness is unmistakably filled with perfection.

Every line, every section exhibits flawless bangs that dip over into the eyes and ends that are spread out like a fan. Completely untouchable.


Clipped above the Collar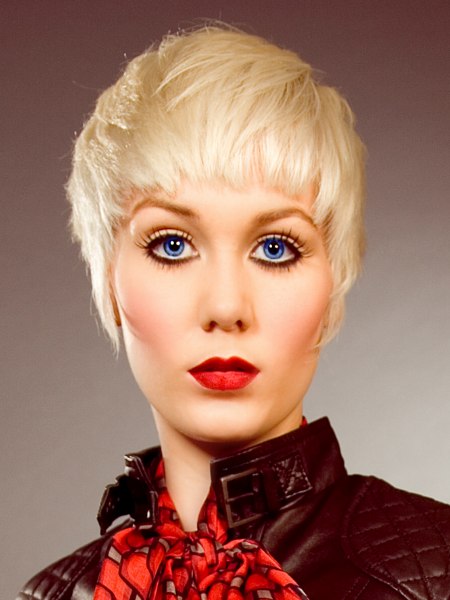 The world changing effect of the dominant short cut is easily clipped above the collar, over the ears leaving a bit of fringe and a small arch for bangs. The hair is texted and combed from the crown exclusively toward the face. Sections of platinum lie over other fuller areas to display this sporty theme.


Light Wispy Curls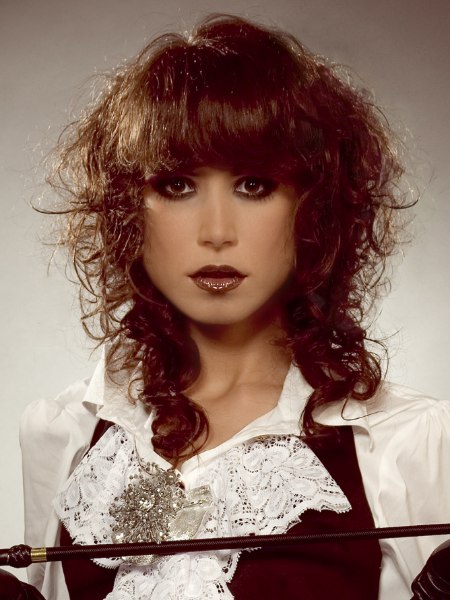 Luxuriant chestnut hair becomes desirable when produced in layers with rounded bangs dropping over the brows and light wispy curls lacing about the hair. The use of a medium curling iron will aid with this hairstyle or obtaining a light body wave.

Hair: Hair Associates Creative Division
Photographer: I Groover Images
Styling: Patric Purnell
Make-up: Janet Francis
Products: Goldwell & KMS