Wiosna Lato 08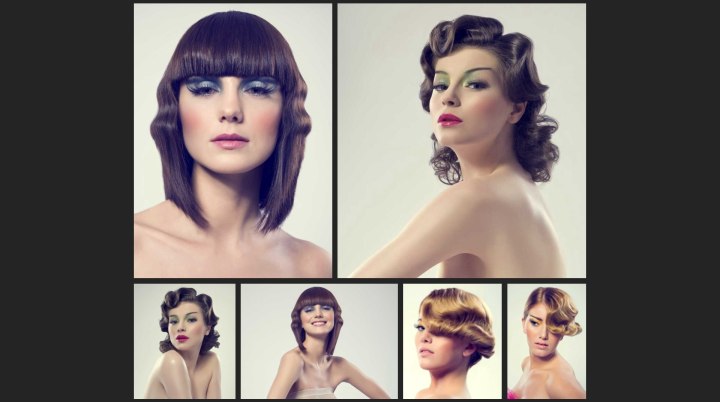 Scroll down for more photos ↓

This collection from Akademia Berendowicz & Kublin is a tribute to "Old School" glamour and beauty. Classic hairstyles are given bold new twists by using geometric shapes in the styling.

Traditional styling techniques such as finger-waving and roller sets are applied to modern hair designs to create neoclassic styles with an edge of the modern form.



These looks are wearable in certain situations and contain base styles that can be worn every day, making them ultimately versatile. The hair colors are all natural and rich in gold and brown shades with just a hint of auburn warmth.


Roller Set Look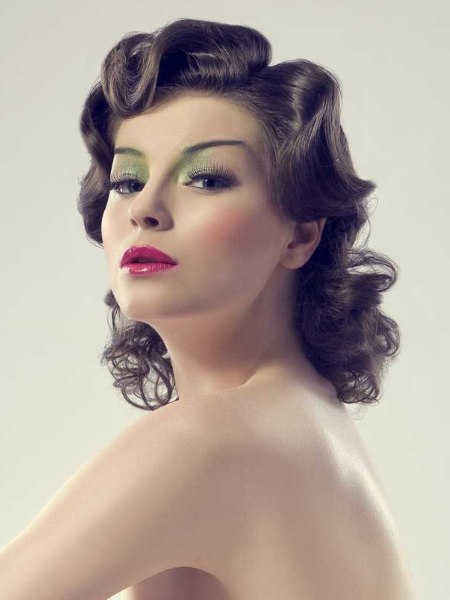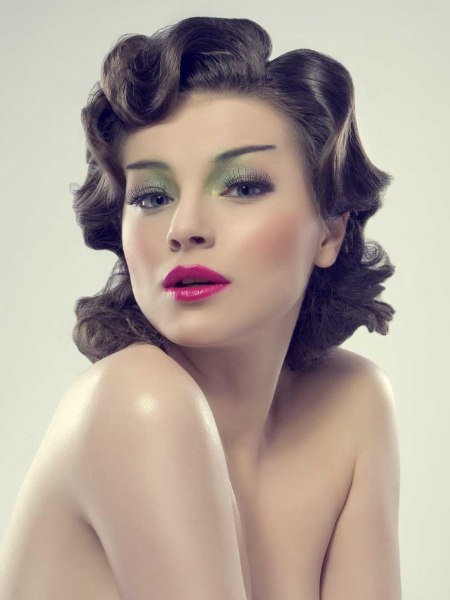 The classic pageboy look is elevated to high art through the application of geometrically enhanced curls. The roller set look has long edges and sharper bends that imply the use of triangular or cubic styling tools. The long layered haircut allows for an even distribution of volume throughout the style and keeps the look balanced while adding tremendous amounts of visual interest.

The hairstyle was likely achieved through a wet set with firm hold product, dried under a hooded dryer and carefully combed out to retain the shape in the top and sides. A misting of hairspray would smooth the hair and allow it to be directed into the sculpted configuration shown.

The lower portions of the hair at the back and nape areas show the signs of smaller tools being used to create more curl to add volume where there was less bulk of hair.


Shoulder-Length Blunt Bob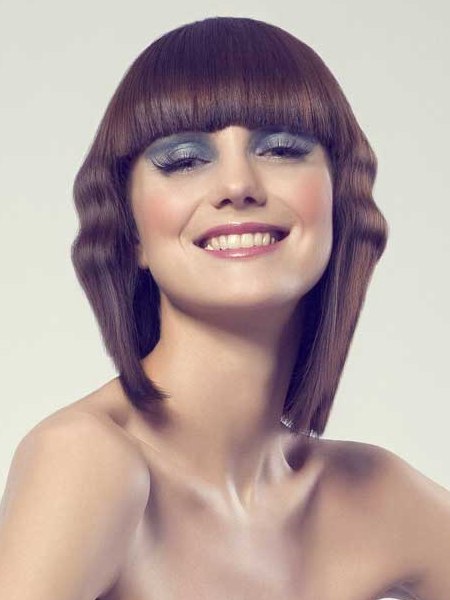 This shoulder-length, blunt-cut bob is a classic cut, down to and including the hard-edged horizontal fringe. The ends are softened slightly with a razor for texture, but the big twist is in the styling. While the majority of the style is smooth, straight and glassy finishes, the stylist threw in a ripple - two in fact.

The wave pattern consists of two swells and a dip in between, creating a focal point that draws the eyes along the horizontal plane at the eye and cheek levels. These elements add breadth to an otherwise longish face and help to secure an oval silhouette.

The look was most likely achieved by using a blow-out and flat-ironing to create the base smoothness, and the addition of a waving iron to give the bends in the target areas.


Upturned Barrel Curls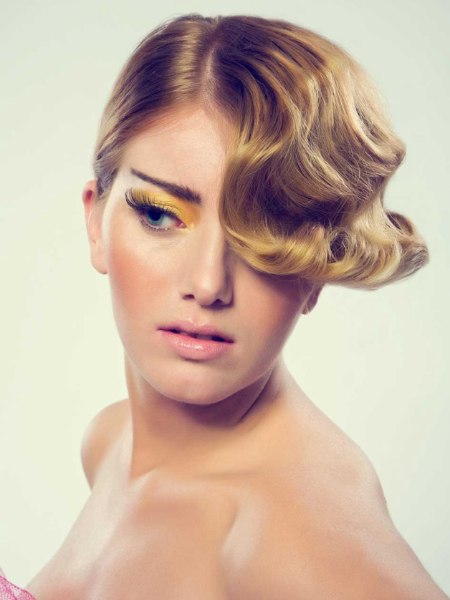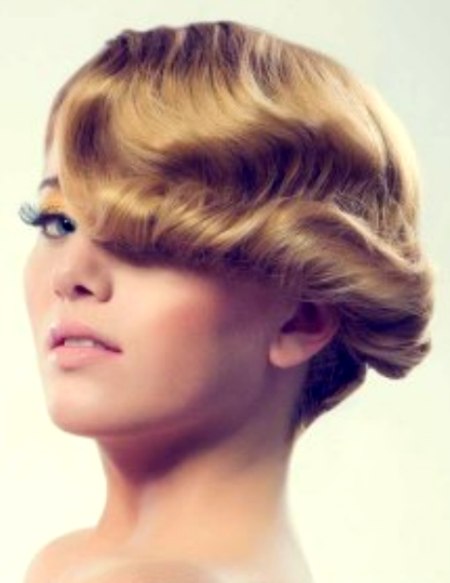 Here we have a modern asymmetrical hairstyle created using a finger waving technique. The short haircut features layering at the ends of the hair, an off-center part and sleek styling on the passive side. The dominant side has been styled into a series of smooth curves and ridges and finished at the ends with upturned barrel curls.

Once the style was set, a comb and soft bristle brush was used to soften the waves and ridges and loosen the curl slightly to allow movement and bounce. The rich golden blonde color is enhanced by the smooth styling while the highlighting adds glints of sparkle to a satiny glow.

Hair: Berendowicz&Kublin Academy of Hair Design

See also: Short hairstyles | Medium hairstyles