Color on the Road to Success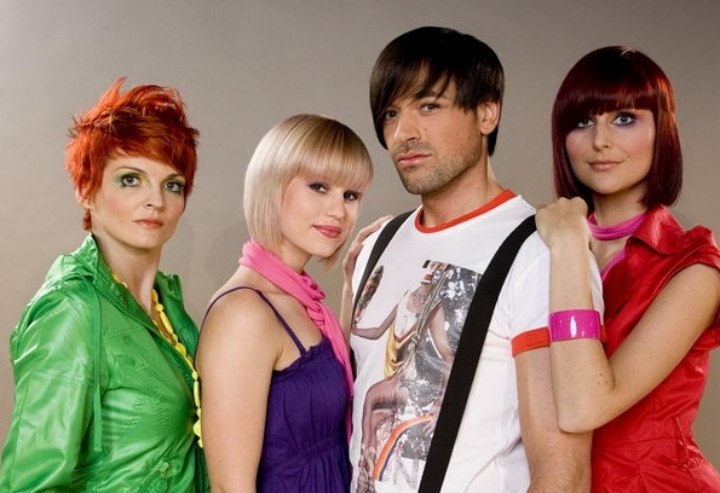 Scroll down for more photos ↓

They have already conquered the catwalks. Now they are heading for their triumphal procession through the salons. Rich and strong colors are advancing. The motto of their victory: Adieu Tristesse (goodbye sadness). Zest for life is the message.

More than 1000 hairstylists from Leipzig, Berlin and Dresden fueled their inspiration for an expressive spring/summer season. During the Londa Professional Trend workshops, they used every chance they had to brainstorm in depth with the pro trainers.



The choice is not easy: Short hair or the new bob?

The new hairstyles reach their goal: they are bringing the personality of a woman back into the center. In terms of color as well as in cut. Short hair is in vogue. Nothing underlines the style and the expressiveness of a woman as perfectly as a type matching short cut. Strongly structured, it brings natural motion into the hair. When it comes to the styling, versatility is the magic word: whether straight or in motion, elegant or wild, classic or punk.

Everything is allowed that brings out the individual type. The bob emerges as a true fashion evergreen. Its secret for success: versatility. It appears in many facets: some times wavy, then straight, compact or asymmetrical, fringy or graphical, with a long, full or even at times no bangs at all. No matter which variation a woman chooses, the bob will always give her stylish and vibrating radiance.

Here comes the Color

Bold colors are on their way to success. All ahead is red - from copper to violet. The rich, strong hues don't leave room for boredom or tristesse. Even monotony becomes a foreign word. Sophisticated techniques for highlights allow hairstylists to pep up hair with natural and lively plays of color. The good news for all bright heads: even blonde remains a hit with its rich multitude of shades - refined more with pastel colored highlights.

And what about the men?

They are rooting for natural looks. In terms of color the choice is a gentle refinement of the natural tone. The cuts are precisely structured. Short contours and a long section in front enable a rebellious and wild styling.


Blonde with Pink Hues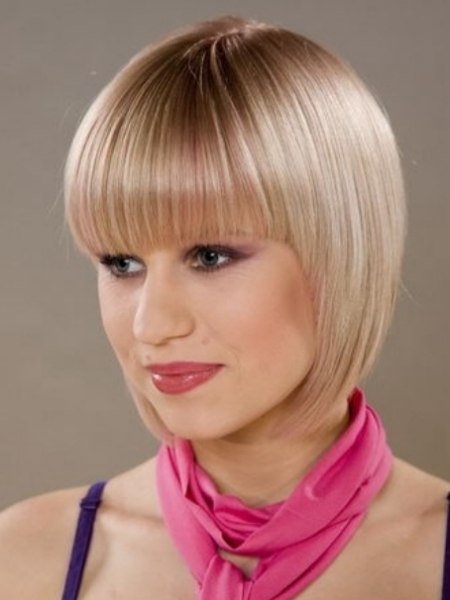 Pink hues over blonde hair? Most definitely fun and completely in vogue! What can be more feminine and playful than hair delightfully edged over the brows, around the face and winding into the lazy sculptured C below the jaw line?

The pink tones in the hair bring this look over the top! Depending upon the texture of your hair, use lotion or gel, then gloss.


Long Reddish Bob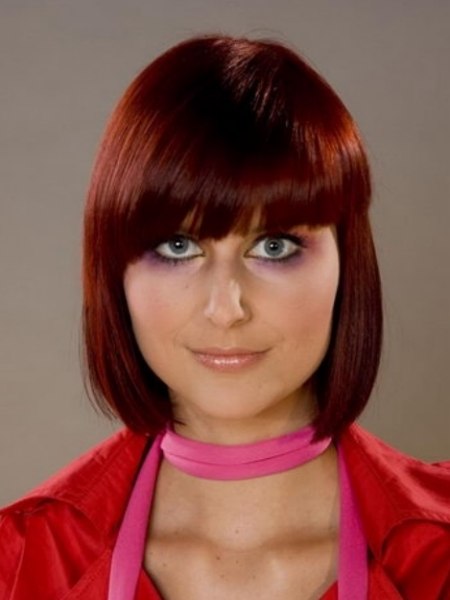 A command performance is held with the red hair mixed with shadows of darker red upon the bangs and along the sides of this luxurious bob. Slices of gold extend total creativity in its purest artistic form of light. Apply light styling lotion and gloss.


Short Red Hair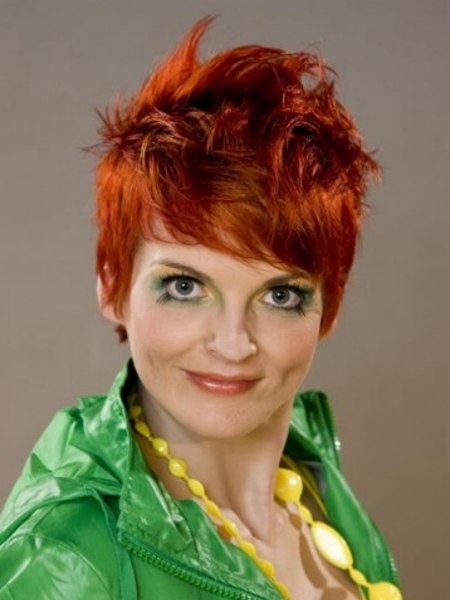 The enthusiasm of razzle dazzle red is compounded by other reds painted upon the hairstyle with chops in upward turns and fringes along the bangs and frolic around the ears. Freezing gel and gloss will assist in this image.

Photos: Londa Professional

See also: Short hairstyles | Medium hairstyles | Men's hairstyles