Tokyo Streets by Intercoiffure Mondial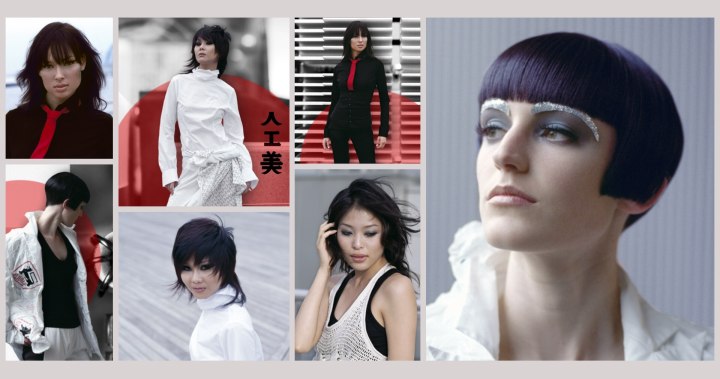 Scroll down for more photos ↓

Tokyo offers one of the most exciting cities in the world. From the bright lights gleaming to the millions of people moving about the streets, Tokyo is anything but dull. When it comes to great cities around the world, Tokyo ranks high on the list.

If you are looking for fashion, consider visiting the two hottest fashion districts, Shibuya and Harajuku. Here you will find women in bizarre outfits that are on the cutting edge of style. All of the latest and greatest fashion designers can be seen on the boulevard.



As always, when it comes to fashion hairstyles are extremely important as well and Tokyo does not disappoint. The "Tokyo Streets" collection from Intercoiffure Mondial is extremely mainstream and creative. These Asian hairstyles offer something for everyone and are paving the way of a new world of extreme styles.

The collection is a representation of hair trends in this excellent city. The haircuts do a great job of combining classic styles with a modern edge. The styles are just an insight into the mystical city of Tokyo that waits. If you are ready for a creative flair in your hairstyle, this collection is the perfect solution.


Eye-level Fringe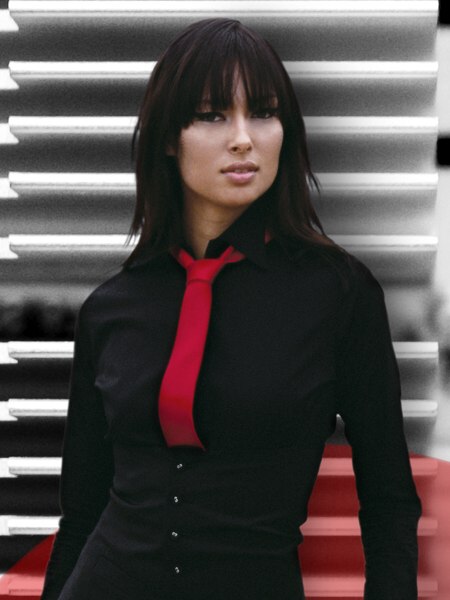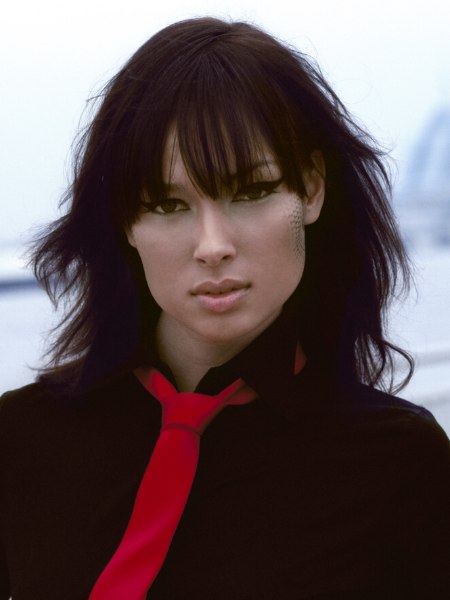 This young woman is wearing a long hair, fringe style that comes to eye level. The Asian look is layered and extremely chic. The hair falls softly around the face, acting as a frame for her beautiful features. The look is somewhat tousled, which results in a glamorous feel.


Girlish Look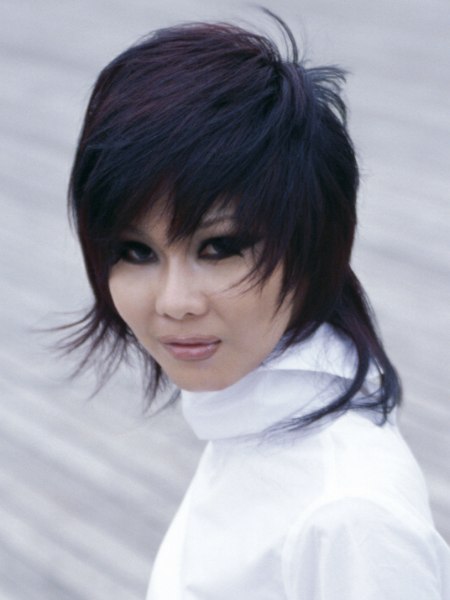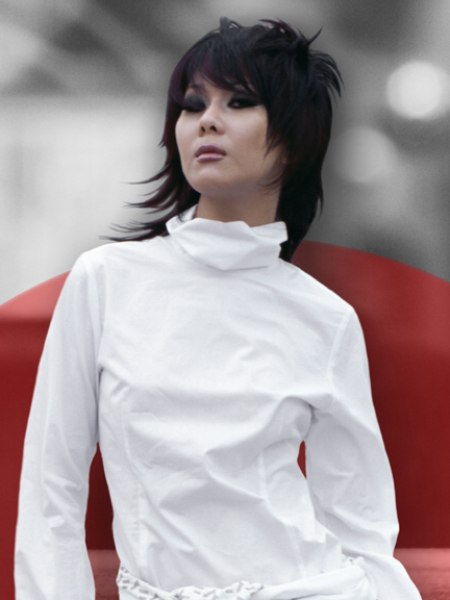 This girlish hairstyle is a dynamic layered cut that offers dimension as well as edge. The fringes that are left framing the face add to the allure of the style.

The look also offers some length at the nape of the neck, adding a bit of femininity to the hairstyle.


Playful Femininity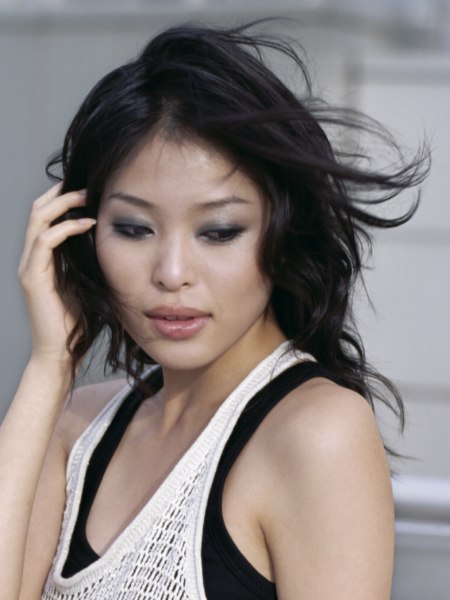 Nothing says romance like a head full of long luxurious hair. The "Playful Femininity" style offers a simplistic hairstyle with major sex appeal. The long look is fun and free as the hair is layered throughout. These layers give the look an added sophistication that leads to an extremely elegant look.


Geometric Haircut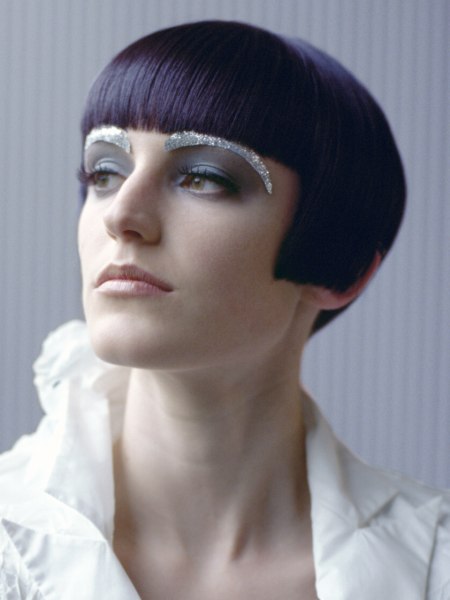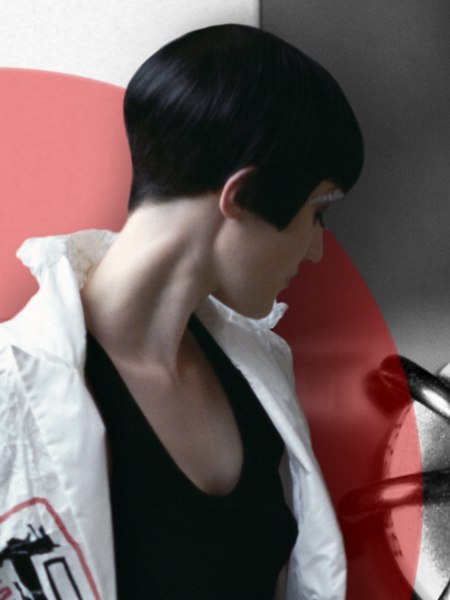 The hairstyle worn by this young woman is simple yet elegant. The fine lines offer a dimension that is great for those with more classic features.

This short haircut is geometrically proportionate adding sleekness to its appeal. Although the haircut may seem a bit chaste, it is extremely gorgeous with an explosion of femininity.

Hairstyle Photos: © Intercoiffure Mondial

Artistic Team:
Vincent Langedijk - Rob Peetoom - The Netherlands
Herman Coa - Art director - Indonesia
Eriko Suzuki - Art director - Japan
Tim Hartley - Vidal Sassoon - Great Britain

See also: Short hairstyles | Medium hairstyles | Long hairstyles