Freedom by Intercoiffure Mondial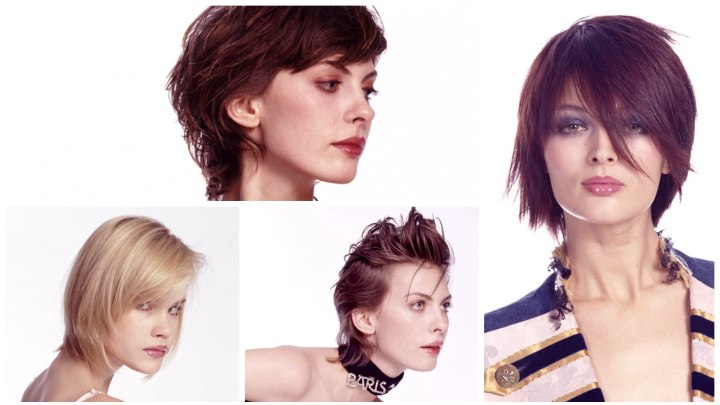 Trend

When it comes to hairstyles, the new woman likes to be free. Thus, the hairstylists from Intercoiffure Mondial have developed the collection called "Freedom." These styles use precise cuts with textures and subtle shades to create natural movement to the hair for those women that have been looking for their freedom.

Colors

Different shades of blonde and chocolate are the most popular of colors. The use of color is to create natural volume to the hair. The colors are applied in different areas, such as the tips, the lengths, or on the roots to give off a shimmery glow by the simple movement of the hairstyles.



Hairstyles

Using different shapes for the designs, the styles are defined. The haircuts either form a diagonal, triangle or raindrop around the face. Using the woman who wants to keep her look natural as inspiration, the styles can easily be put in place with a simple gesture. Different lengths and shades of color define these elegant and simple hairstyles.


Flirty Short Hairstyle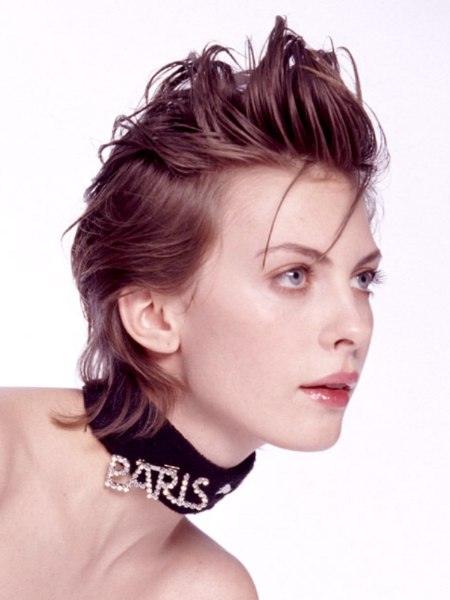 No compromises. If you want it all, find a style that goes with you wherever your next adventure is taking you. Be natural, be elegant and sexy while your conquer the world.

This short a-shaped layered hairstyle brings out the volume in your hair and it can be styled just with some product and your hands. Pull it back and leave a couple of flirty strands on your forehead.


Easy Alluring Hairstyle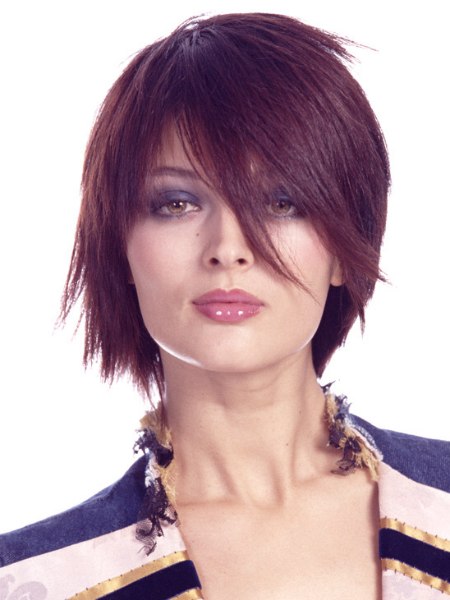 Pucker up and show the world what you are about. You need a hairstyle that is easy, yet breathtaking and alluring. Soft layers lengthening towards the front into extra long bangs offer great versatility.

Here the short hair is styled straight while giving the ends a little rebellious twist outward. The mauve hair color is a spectacular eye-catcher, especially with matching lipstick.


Fresh Look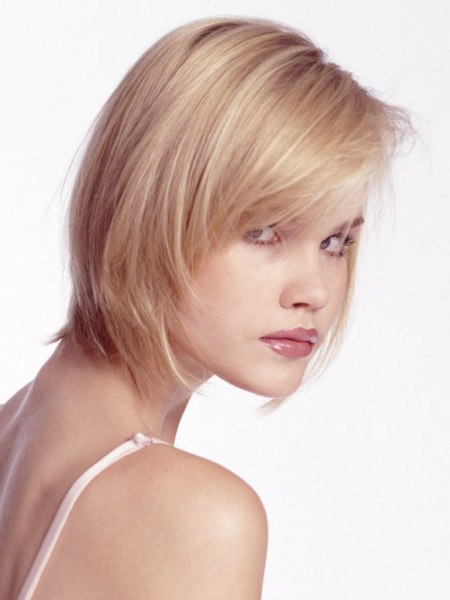 Never underestimate the power of a great haircut. Styling is easy with this charming and fresh neck length hairstyle. Straight hair is tapered toward the ends at chin length to create fullness at the lower edge.

A gentle sandy blonde is livened up with strands in a lighter and cool blonde nuance. Just blow-dry and let the hair find its natural flow.


Curly in the Neck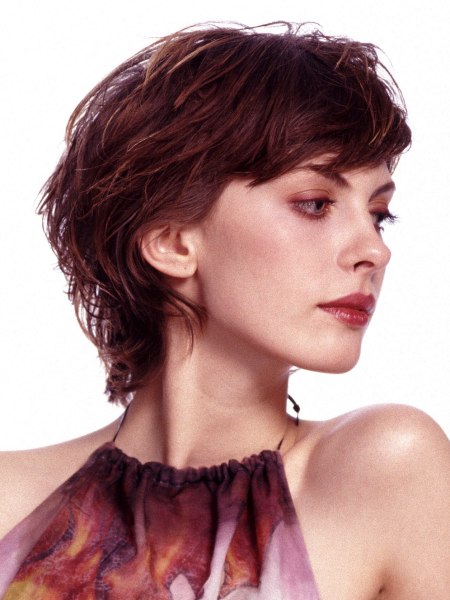 Another great short hairstyle that will keep you looking great all day and all night long. Go from business to pleasure with these soft layers; from short on the crown where most of the volume sits to long, wispy and curly in the neck.

The hair color in a chocolate raspberry tone has blonde highlights that add just the right amount of coolness.

Hairstyles: © Intercoiffure Mondial