Esoteric by Sanrizz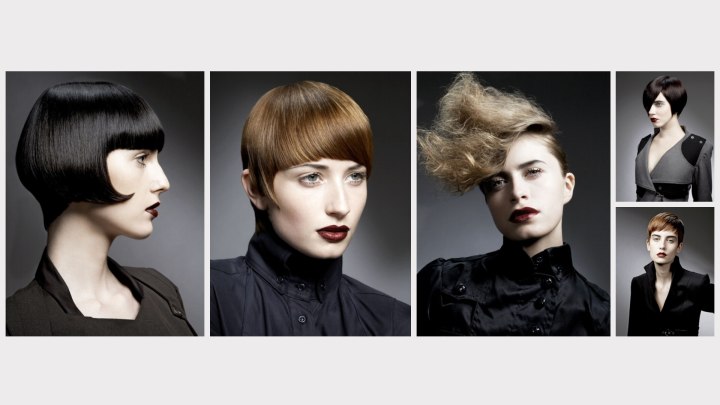 Scroll down for more photos ↓

Clear silhouettes, precise hair cutting lines, classic ideas with a touch that is just out of this world. The lines are organic, rounded, but never predictable. Asymmetry is one key element in this energetic mix, bringing the air of the unique and hidden knowledge to the look.

In this line the hair does not fall free, it is strongly controlled and styled into a well designed shape reflecting modern art, rebellion, class and sacred individuality. The level of vibration runs high with these daring hairstyles and underlines our connection to the elements around us.



The colors are glowing and the hair is as shiny as can be for these "esoteric" looks.


Tightly Cropped Neckline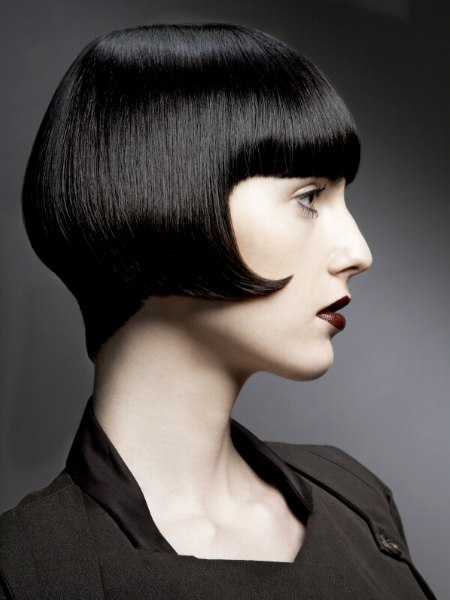 Shiny as black onyx and shaped to pure elegance. This variation on a bob hairstyle vibrates through its organic lines, reminiscent of ocean waves. A tightly cropped and tapered neckline flows into the rounded sides that sweep into the face to bring out the cheekbones.

Thick, long and rounded bangs reveal the eyes but not without adding a good dose of mystery.


Short Haircut with Bangs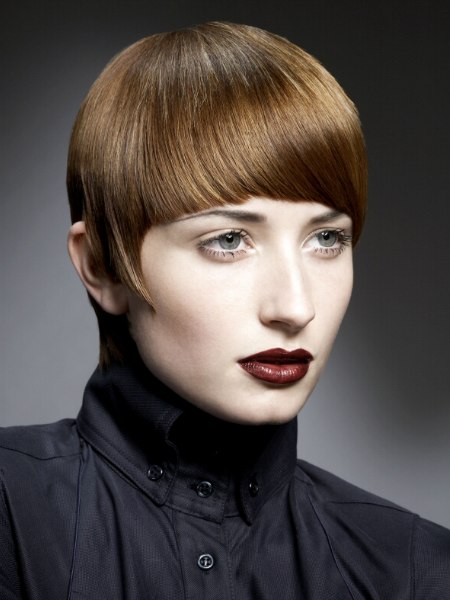 This short haircut lives through the color and its precise cutting lines. Rounded bangs and longer sides frame the face. The hair is blow dried straight and treated with mousse and wax to stay close to the head, forming a helmet like shape.

It is strict and comes with an air of cool detachment. A warm color with highlights that takes away the sharpness and intense make-up is a good match for this hairstyle.


Daring Hairdo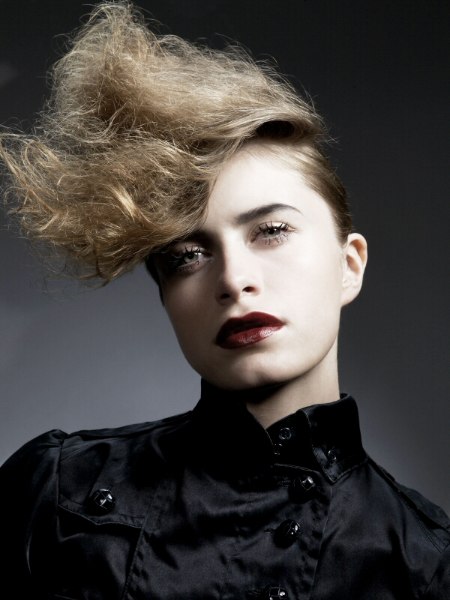 A wave of pure energy adorns this daring hairstyle. Long hair is pulled backward on the sides and kept tight in the back. The top hair is curled, then teased and fluffed up with fingers and a wide toothed comb.

A good dose of hairspray keeps it in place, diagonally off to one side of the face. It comes out great in honey blonde, but works with all hair colors and bright lipsticks.


High Fashion Short Hairstyle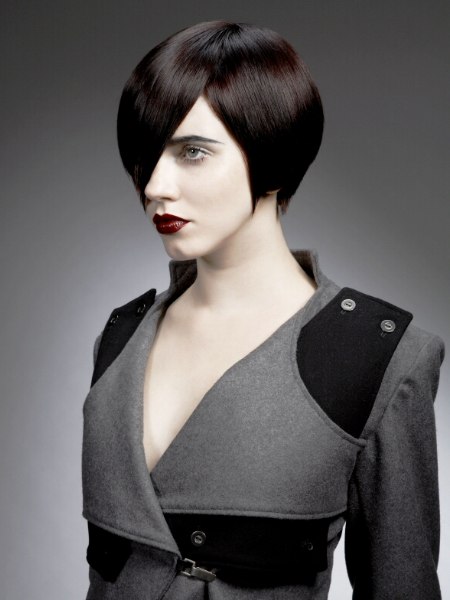 Wearable art - if you can handle to be one-eyed for a while. The asymmetrical design creates mystery together with a look of power and high fashion. The base of this modern sorceress' hairstyle is a classic short bob with a round silhouette.

The hair is parted from the crown of the head in a diagonal line and the thicker half covers half of the face. The sides shape a pointy tip that flows towards the tapered neck in an energetic swoosh. Add shine spray to enhance the effect!


Pixie Cut with Short Bangs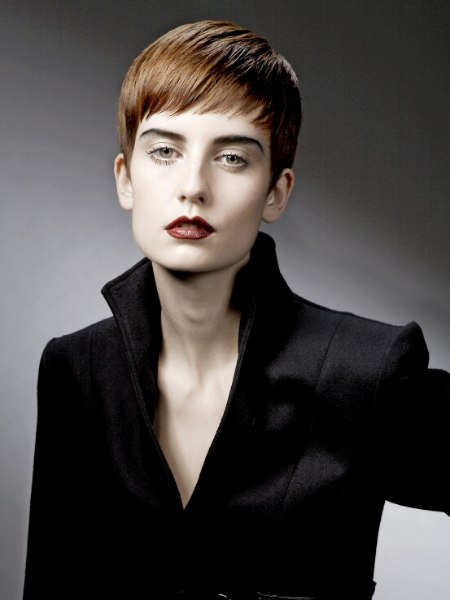 Air, earth, water and fire - all elements are combined in this pixie cut. The short hair is layered and styled in slightly windswept waves diagonally across the forehead.

The bangs are kept short to not take away any attention to the face. The copper hair color glows like a sunrise but still keeps a warm and earthy touch.

Hair: Sanrizz Artistic Team

See also: Short hairstyles