Color Suprème
The latest technological revolution of L'Oreal Professionnel is a new service that appeals to 50 plus women. We call these women "Boomer".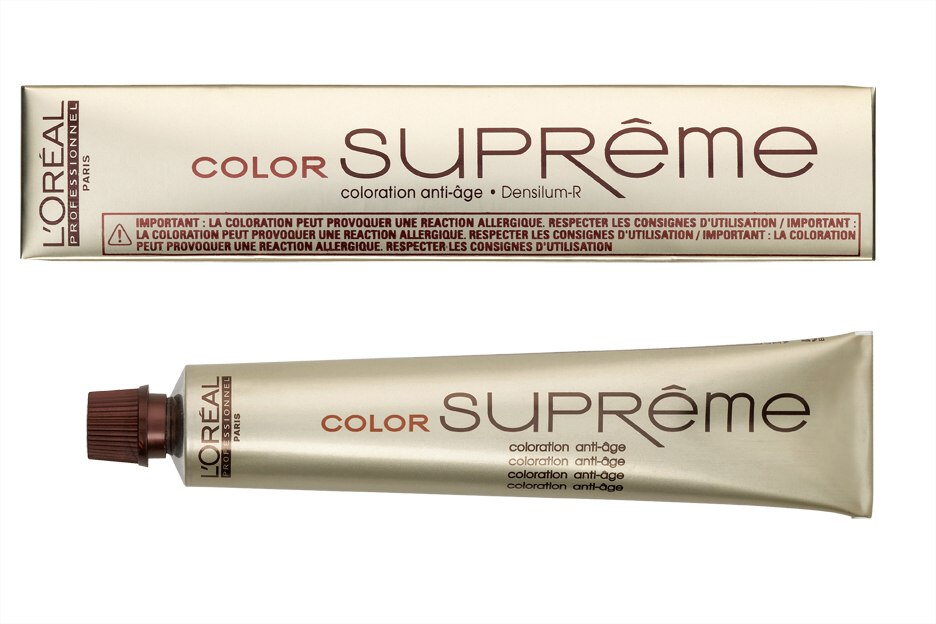 These women feel as young as never before. They have a truly self confident relationship with beauty; take much time for themselves, consider health and wellness to be very important.

Women over 50 see their hairstylist often. On average they visit the salon 11 times a year. As a comparison women between 45 and 50 average 8 times per year.

These women are sophisticated and expect their hairdresser to give them professional consultation and expertise to fight the signs of the times that they see themselves confronted with: white hair that becomes fine and a complexion that looses its glow.

The boomer woman looks for her way out in a coloring that brings nourishment as well as fullness to the hair and puts special emphasis on a coloring result that is shiny and full of reflexes. One thing to absolutely avoid is the "helmet effect".



Click to enlarge

Color Suprème - the anti age color system from L'Oreal Professionnel:

- 100% perfect covering, easy as never before - no mixing

- Harmony of hair and complexion - natural and elegant coloring result with 80 - 100% white portion

- The hair follicle receives volume thanks to the active ingredient Densilum-R

Hairstyles: L'Oréal Professionnel

More Collections:
Platinum
Ambres Vintage
Sophisticated Colors