"Bob Play" by Moving Hair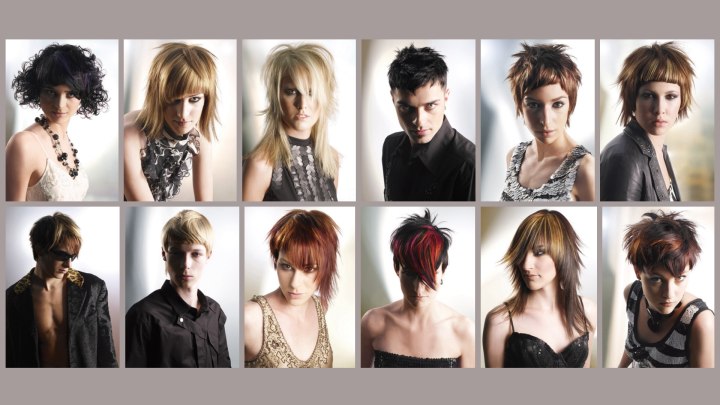 Scroll down for more photos ↓

Trend Report

Bernd Nicolaisen, Moving Hair Creative Director says: "The Moving Hair Art Team created looks that are all about contrast. Clear, classic shapes meet femininity and lightness." Moving Hair accentuates asymmetrical, trapeze shaped haircuts with strongly structured volume. The focus is "Bob Play": the ultimate sexy way to play with fringes around the face.

The cut: Trapeze Shapes

New hairstyles are strongly layered, beginning at the whirl area. The contours are lightly effilated by using a chipping technique (tip cut) and yet they convince with clarity and a hint of classic shape. Rounded baselines, loosened up with long v-shaped fringes create the dramatic flavor in the individual look. Differing hair contours remind of the 80s in their shape and expression, however they are anything else but boyish - they add definition and image within the new hair trend. This wonderful balance of the cut renders them utterly distinctive!



Futuristic Colors - Increased Effects - Moon Lights

Absolutely new: the sickle shaped "Moon-Lights" by Moving Hair support the fusion of cut and color. The trend of the "season colors": They mix warm copper tones with cool and iridescent violet nuances. From subtle in deep browns, or light filled, marbling ash blonde shades to rather dramatic with long stretched "futuristic colors" full of contrasts - the shine effects come out twice as intense in combination with the cut.

Youthful Elegance

The trend: volume - sweet as never before! The creative new volume-waves turn even women with fine hair into celebrities. A side partition frames the face and brings out the best features. Moving Hair is bringing a touch of classic shapes back to the street.


Contrasting Hair Colors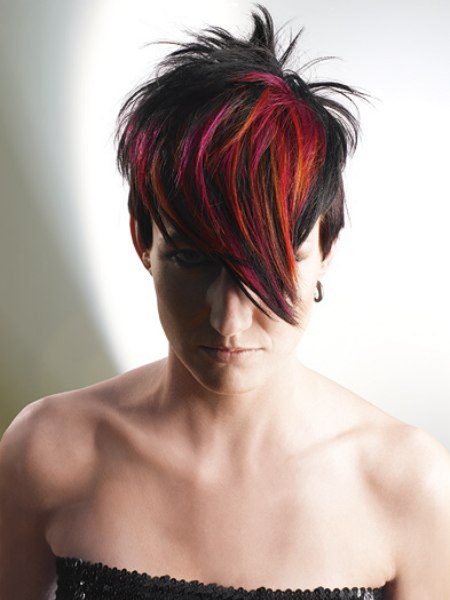 Bangs turning into a tongue of fire, contrasting hair colors as bright as they can be and a silhouette that defies everything that is common and usual. The short hair is layered into a round shape with a big "swoosh" flowing onto the face. Bright red with pink and golden accents glow even more on a dark base.


Hairstyle with Spice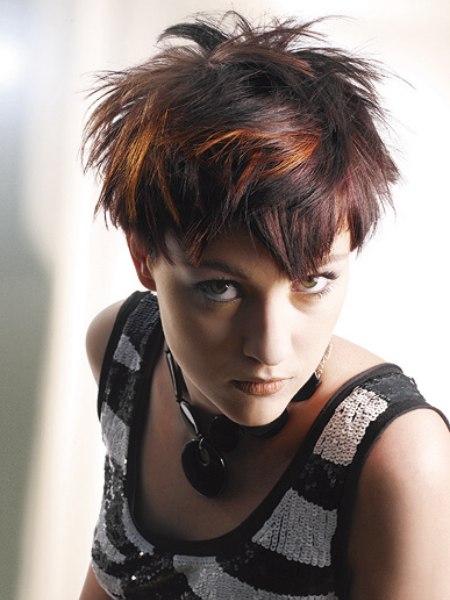 Choppy but controlled, definitely unique and creative is this new short hairstyle that gets its energy from different lengths and slightly disheveled tresses. Interesting is the play of colors that nature could not have done better. Dark mocha and warm copper are combined with a dreamy purple to bring spice to this look.


Fresh Short Haircut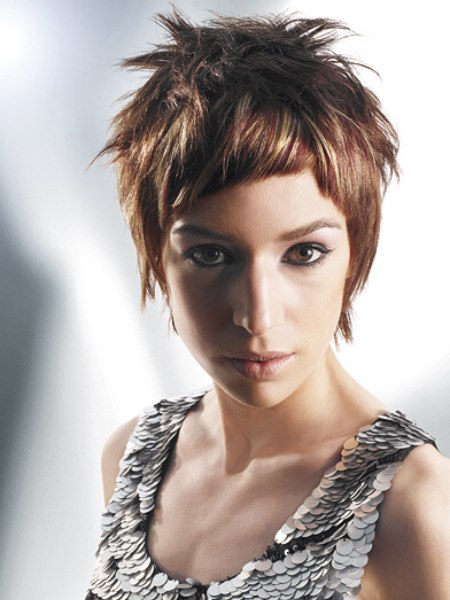 Fresh, sassy and leaving lasting impressions. Short cropped parts interact friendly and balanced with the precision cut sides and bangs. The hairstyle is made super trendy with its mélange of hair colors from icy blonde, to a warm hazelnut latte sprinkled with a touch of cinnamon.


Hair Color Contrast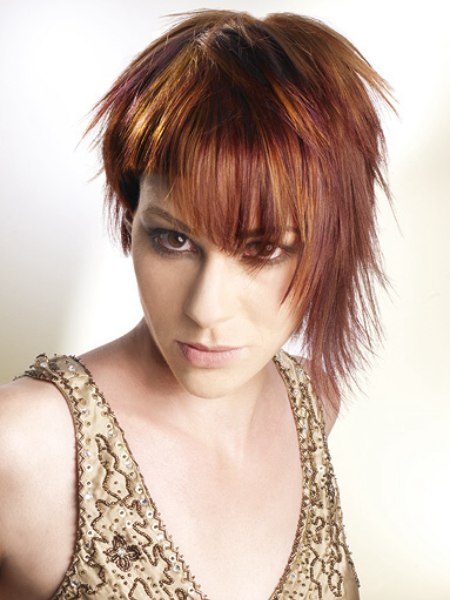 Nothing is off balance with this asymmetrical hairstyle. Clear and exact contours are lightened through finely feathered ends and consequent layers. The cutting line runs diagonally across the face and the neck area. The colors contrast in a delightful warm copper and gold that gets its zest from a tangy pomegranate inspired nuance.


Wild and Whimsical Hairstyle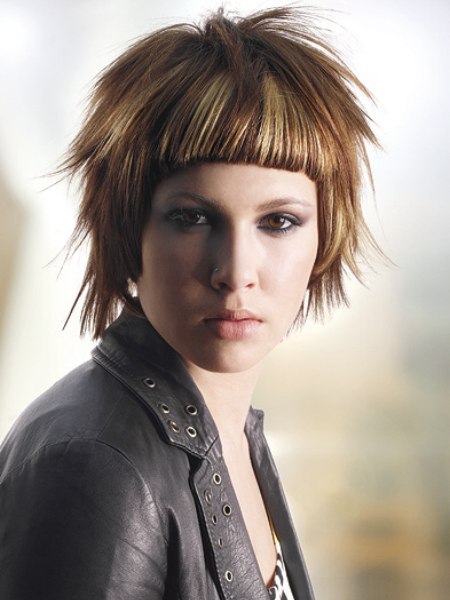 Turn heads with a super sassy combination of wild and whimsical. Long and very straight tassels cut in choppy layers surround thick, lightly rounded bangs that bring out your best features by gently framing your face.

Wispy ends on top and on the sides bring lightness and playfulness to the hairstyle. The colors are a warm brown accentuated with silverish blonde.


Trapeze Shaped Bob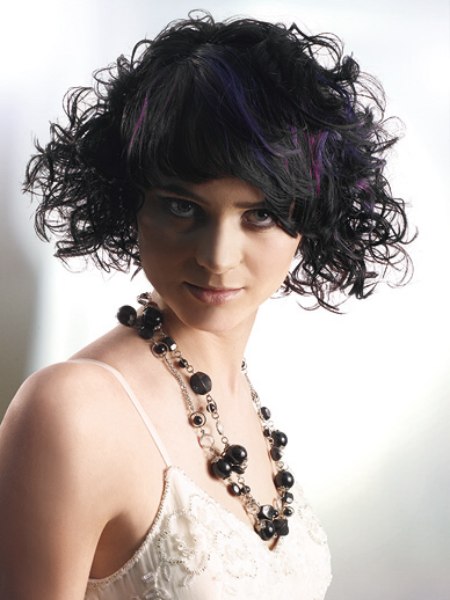 Blueberry delight in a classic and yet new trapeze shaped bob. Light and fluffy curls are romantic, feisty and rebellious at the same time. The top center and the bangs are straight and due to a blunt cut keep their thickness. Strands in blueberry and electric blue correspond well with the very dark base hair color.


Wearable Art Hairstyle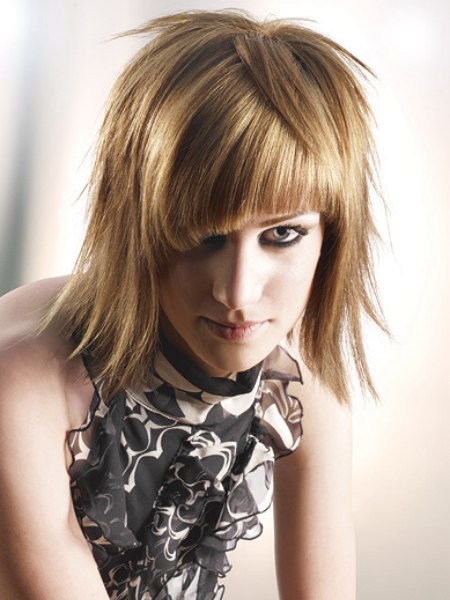 Turn you hair into wearable art. Picassoesque lines overlap, and then flow from heavy and diagonal to edgy and feathery. Light layers on top disrupt the heaviness and bring movement to the creation. Light and dimension is created by a subtle harmony of ash blonde tones with silvery accents and a gold finish.


Veil of Silk Hair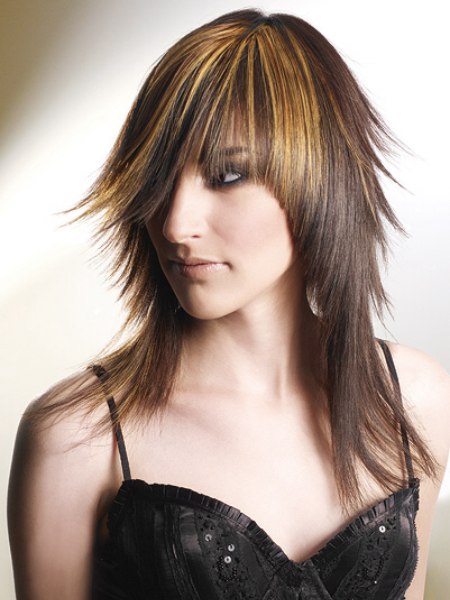 Like a veil of silk is the shine and glow resulting from a harmonious play of espresso brown and bright gold blonde with a dash of copper. The hair is equally balanced with bringing together contrasting lines of feathered tips and a straight and tapered side. The silhouette is straight and sleek.


Rockmantic Hairstyle


Be a tease. Or at least tease your long hair to bring it to new heights. Long layers beginning at eye level get volume through teasing at the roots. The ends are turned outward and the hair is styled slightly diagonally across the face.

A not so innocent platinum blonde is the base color that is enhanced with sections in ash and honey blonde. A true "rockmantic" hairstyle.


Military Hairstyle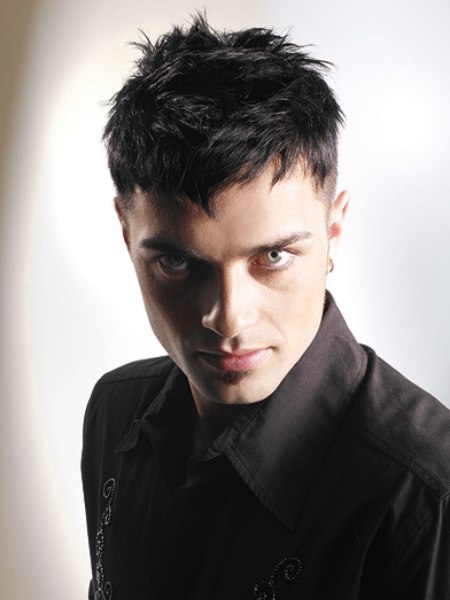 You'll get a lot of women wanting to touch your head with this buzzed and cropped haircut. Shorter than military bristles on the sides and in the back, the hair just invites the examining hands. The top is longer, but still cropped close to the head. The hairstyle gets its movement with a handful of gel and all hair pulled forward with the fingers.


Cool Men's Hairstyle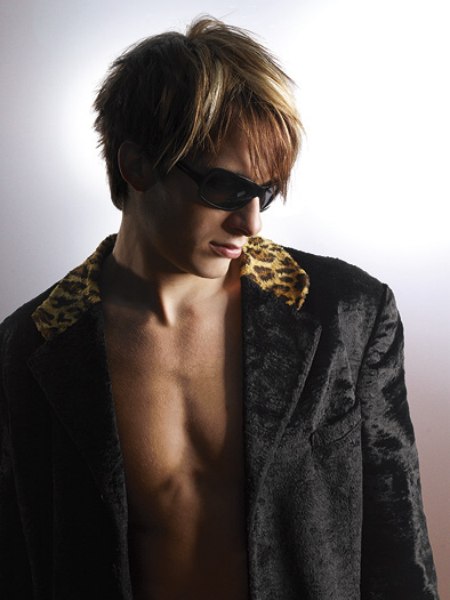 Being romantic without losing your cool comes easy with this new hairstyle. Long layers, elegantly yet casually swept forward and textured at the end form a rounded silhouette with long bangs. The base color is a walnut shade with silvery to golden strands that create more texture and an irresistible glow.


Trendsetters Hairstyle for Men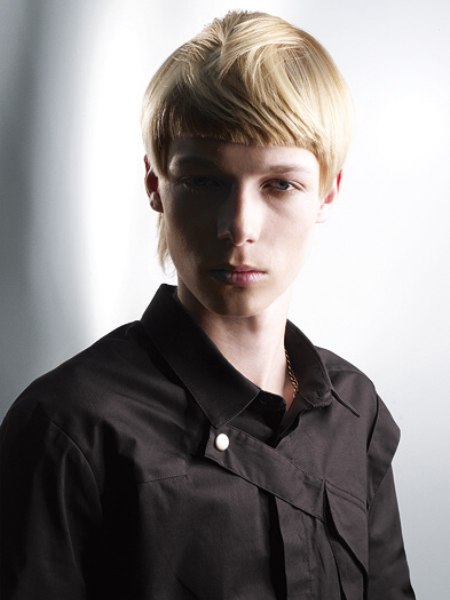 Not just for techno-geeks. A diagonally styled front part distracts the eye from the bangs, straight as if cut with a ruler. Inner structure contradicts the strict and straight outer shape. A hairstyle for trendsetters and true individualists who still dare to stand out, to be controversial and to make a statement.

All photos ©Moving Hair - Switzerland

See also: Short hairstyles | Medium hairstyles | Long hairstyles | Men's hairstyles