Nicole Abela for Hair Machine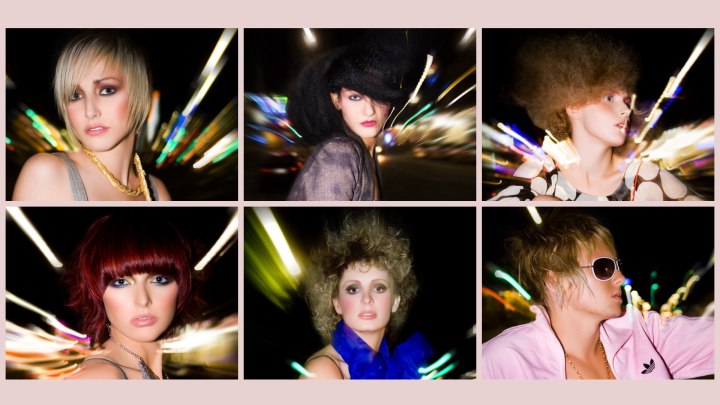 Scroll down for more photos ↓

The collection of hairstyles by Nicole Abela at Hair Machine, Norwood, Australia, demonstrates the versatility of hair design, using texture and volume and smoothness and shine in all its forms to create extravagant looks that catch the eye and hold the attention.

These looks are the bleeding edge of hair fashion and represent the artist's keen eye for esthetics. These are not looks for the faint of heart, but make statements of individuality and personality that cannot be denied.



Some may be more pleasing to the mainstream than others, but when all is said and done, these styles will linger in the mind, long after the models walk away.


Tightly-Wound Curls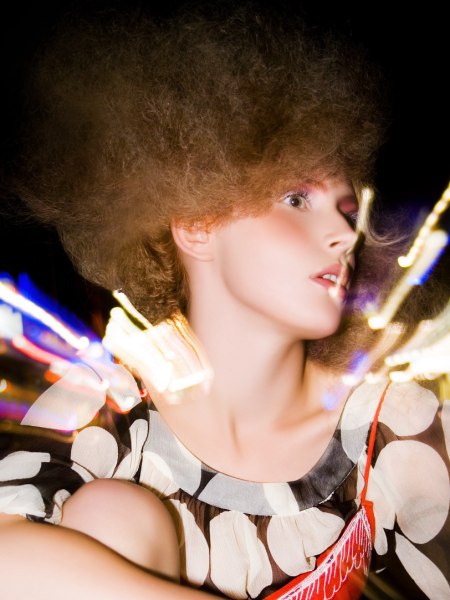 This model's soft, faun-brown hair is styled into a look that is best described as "Pure Volume". The tightly wound, kinky curls create mass in the hair and motion in the extreme degree. The cut is layered and the hair is given a tightly waved/kinked texture in order to create a style that is less coiffure, and more topiary.

This is definitely not a style for the average woman, and indeed, not a style that many women would even deem to consider for any occasion. This is haute couture in hair fashion, the very model of concept art in hair design.


Topiary Hair


Here is another example of Topiary Hair. The model's long sable locks are tightly kinked and puffed up, then shaped to form sweeping constructs atop her head. These are hairstyles that assault the viewer and hold his attention captive.

The look here is extreme. It is also dramatic. Again, many women would cringe at the idea of this style being created using their hair, but this is bleeding edge hair design. This is thinking outside the box to create a style to grab attention.


Radiant Red Hair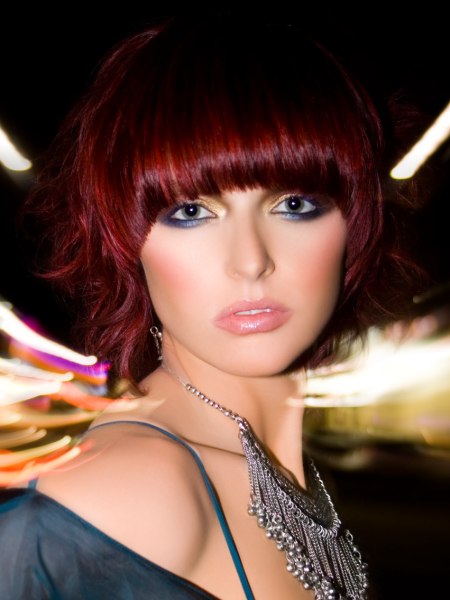 By comparison, this look is almost plain, until you appreciate the vividly rich and radiant color created for the style. Note the gentle interplay of highlighting and lowlighting in and among the ruby red and garnet jewel-tones. The short layered haircut is styled sooth in front with loose back combed wave and texture in back.

The precision curve of the fringe area draws focus to the intensity of the eyes, and creates a look that is alluring and appealing. This is a hairstyle many women will want to emulate and the hair color is rich enough to strike envy into the hearts of those too timid to go for it on their own hair.


Close-Fitting Cap of Hair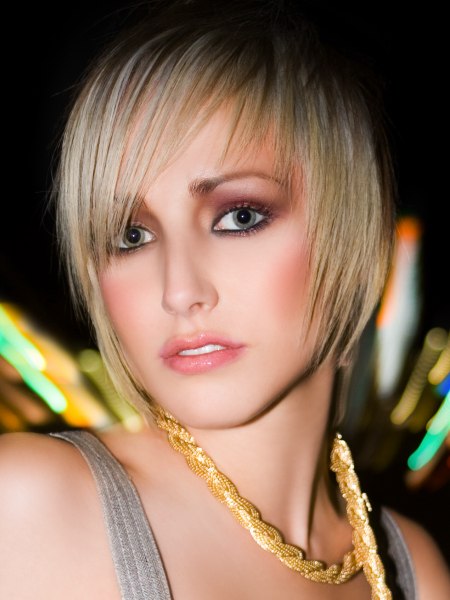 Here is a short hairstyle as soft as a whisper. You can almost see a gentle breeze playing across the ends. This model's pale neutral blonde has been given a gentle and very subtle interplay of highlights and lowlights and has been razor cut to create a close-fitting cap of hair to frame the face. The hair is styled by being blown-straight and directed toward the face to give the features a light, accentuating frame.

This is perhaps the hairstyle from this collection that is most likely to be widely accepted and loved. It is certainly perfect for those with straight, fine to medium texture hair. The cut would be great for many face shapes and could be executed in virtually any color to equal effect.


Punk Rock Star Hairstyle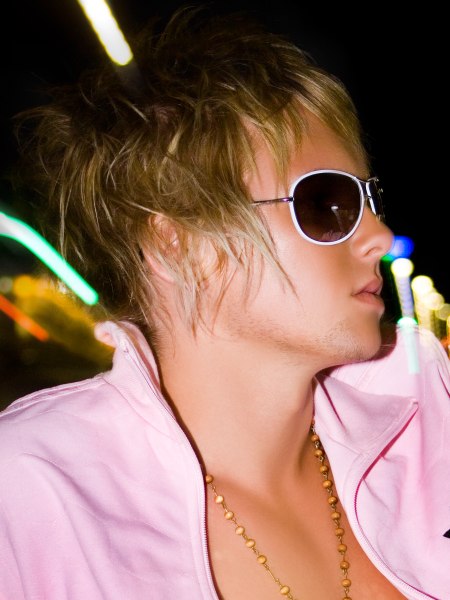 For every young man who wanted to be a punk rock star, here's his chance to look like one. The best part is, you don't even have to damage your hair with harsh bleaches and colors because the drama comes from the cut itself. We start with a layered cut that is textured in very steep measures to create a mass of tendrils to frame the face and be plied into a defined and clearly funky style.

This is a hairstyle you can play with all day long. In fact you'll probably have your fingers in it all day - tugging and twisting strands here and there to keep the look exactly the way you want it, or to give yourself a new bit of interest five minutes later when you change your mind.


Maximum Volume and Intensity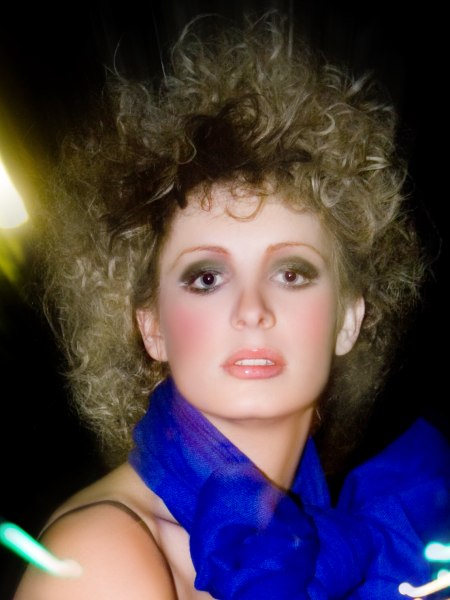 The last of our models sports our final avant garde design. This hairstyle is less topiary than the previous, but is still maximum volume and intensity. The hair is cut into an evenly layered cut and curled for full volume and impact.

The ends are textured, and the style is arranged to create a full range of motion and intensity in the hair. Even color is used to create a focal point in the style, in a targeted color technique that makes the color as much an accessory for the hair as a pin or comb.

You may not find many women who would be willing to pull off this look for themselves, but there is no denying the impact such a style has upon the viewer. The style comes on in full force and holds nothing back.

Hair: Nicole Abela, Hair Machine, Norwood, Australia

See also: Short hairstyles | Medium hairstyles | Men's hairstyles