Men's Hairstyles by Steven St. Clayr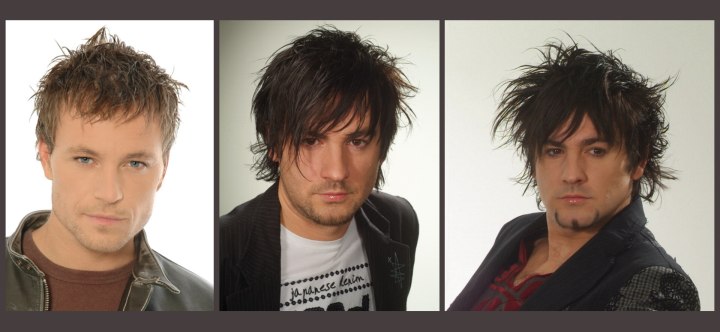 Steven St. Clayr's men's styles are at once fashionable and flattering. The haircuts he creates combine cutting edge techniques in shaping and texturing with the latest trends in hair design and are some of the hottest looks around.


Men's Layered Hairstyle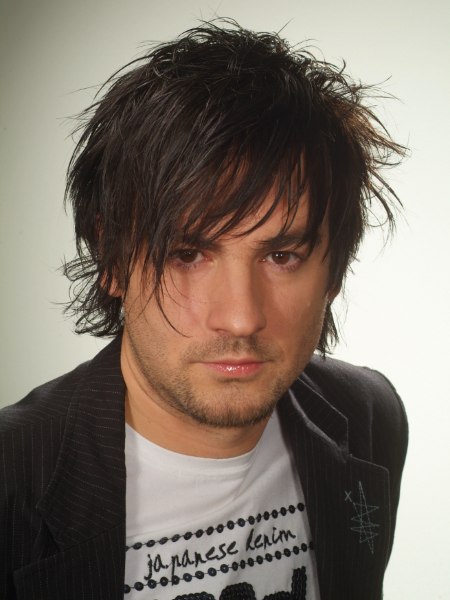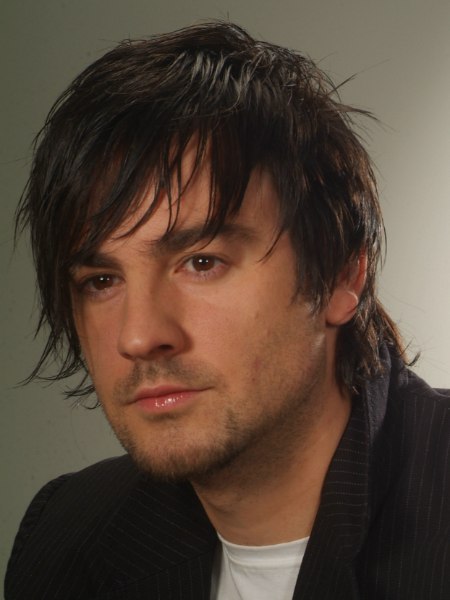 The cut: Here we have a razor cut men's layered style that is asymmetrical and creates a tremendous amount of visual interest and balance to the face.

The color: The hair color here is a dark brown (almost sable black) that shows its warmth when backlit.

The style: After the cut, the hair is blown straight with product and some lift. The textured hair is given some added definition by a light application of additional product, such as gel or pomade and final style adjustments with the fingers.


Razor Cut Hair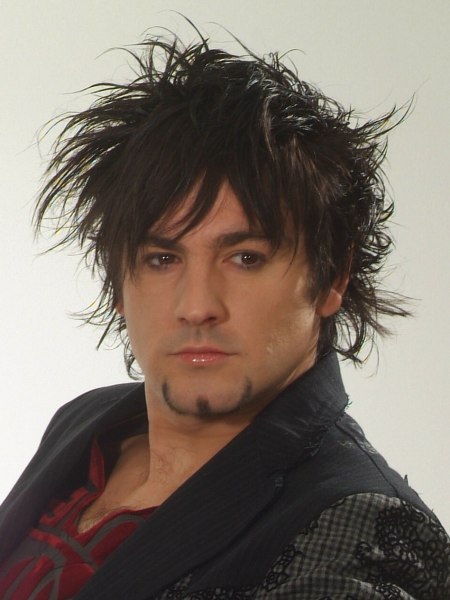 The cut: Here we see another razor cut layered hairstyle. The style features additional bulk and length in the top and crown area. The haircut also sports a long fringe that is steeply textured.

The color: As with the previous photo, our model still has his dark color. The subtle warmth works well to accentuate the texture of the cut and styling.

The style: The hair is blown dry with product and maximum lift in the hair using the fingers. The objective is the utilization of the hair's natural wave and the emphasis of the softness and texture created by the cut. Additional structure and definition can be added by using a small amount of product worked through the dried hair.


Men's Short Hair Cut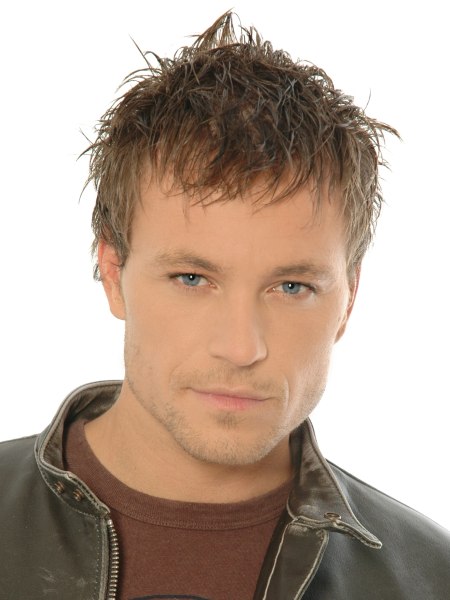 The cut: Here is a more classic men's short hair cut with an extreme amount of texture.

The color: Our model's hair color is a classic dark blonde with warm undertones and natural sandy highlights.

The style: This classic cut with a modern texture is styled by blow drying using product to add substance to the hair and given definition by working additional product, such as pomade, into the dried hair and finger-styling for a finished look.

Hair: Steven St. Clayr

See also: Men's hairstyles