SS07 by Reds Hair & Beauty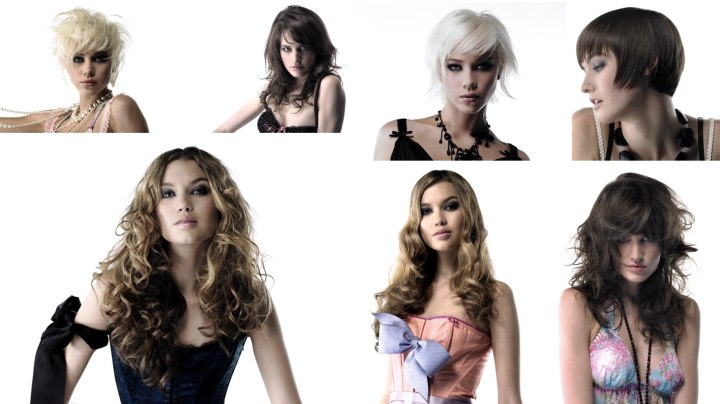 Attractive, provocative, beautifully finished hair with subtle color is the look for spring and summer. Wave & curl sitting alongside shiny and glossy 1950s inspired bobs will be the major influence.


Platinum White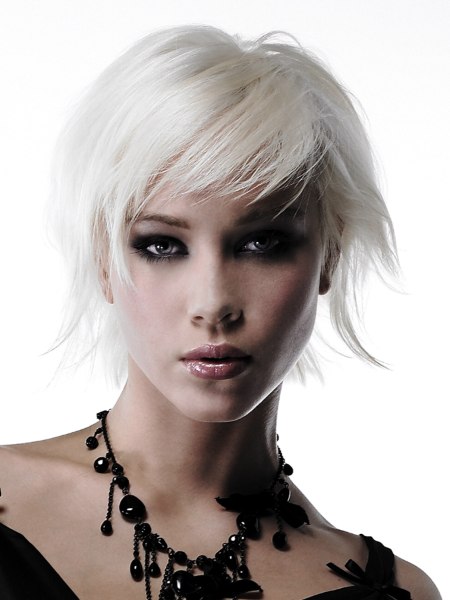 The provocative appeal of white platinum is apparent in this short hairstyle with fashionable textured ends and jagged layers that swing out from the head. A choppy zigzag side part takes the top over for a thicker look on the forehead. Use styling crème and spray.


Gathered Spiral Curls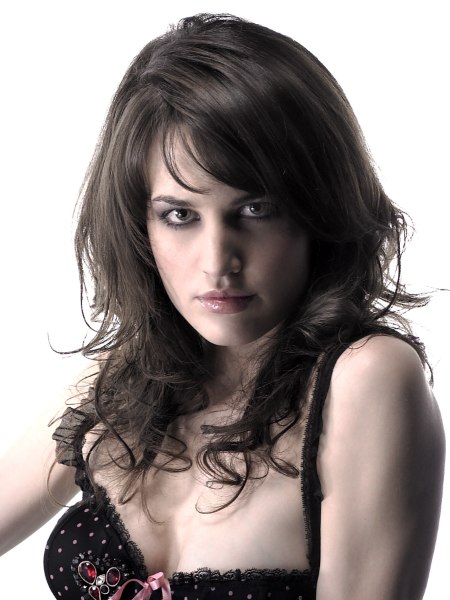 Long brunette layers begin from the smooth irregular side part and wind down into gathered spiral curls around the model's shoulders. The enticement of this kitten cannot be mistaken. Use your spiral curling iron.


Curls Below the Shoulders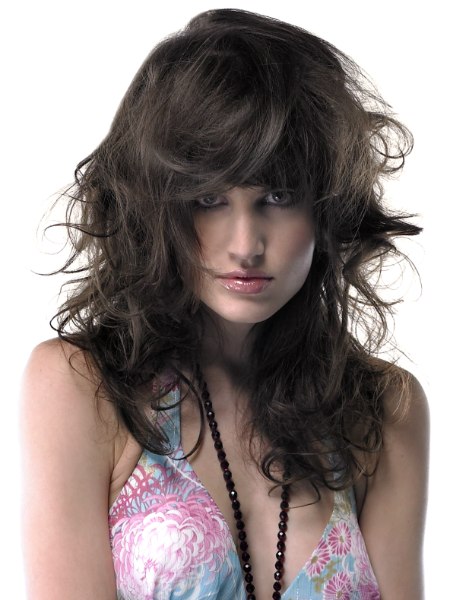 This bewitching long hairstyle full of tussled layers in every which way reminds the viewer of just getting up in the morning. Heavy bangs and thin and thick swirls are mussed all the way below her shoulders. Use your large curling iron.


Sophistication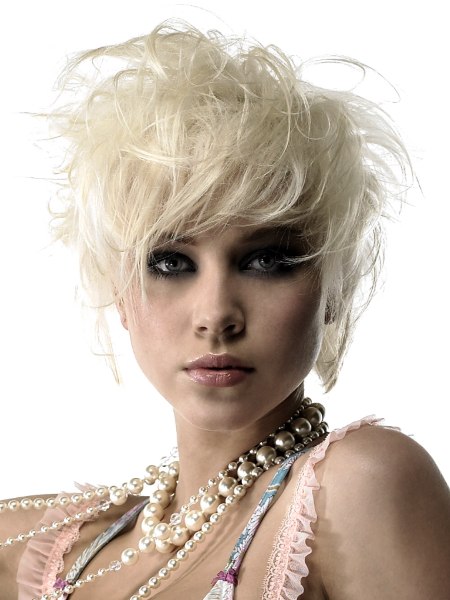 The main element of this short platinum blonde hairstyle is sophistication in its highest form of creativity with exaggerated layers about the head, as if feathers. Other areas have small springs of curls and the glamour of sectional bangs covering the forehead. Gel and spray will assist in this hairstyle.


Perfectly Coiffed Short Bob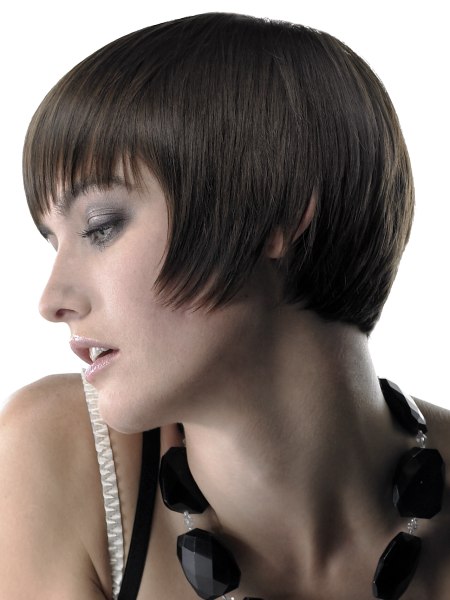 Condensed in a perfectly coiffed bob brings a new charm to the blunt haircut, with delicate edging around the back, textured sides and bangs. Most attractive is the tiny selections of strands that have been crimped. A small crimping iron is a must for this image.


Face Framing Hairstyle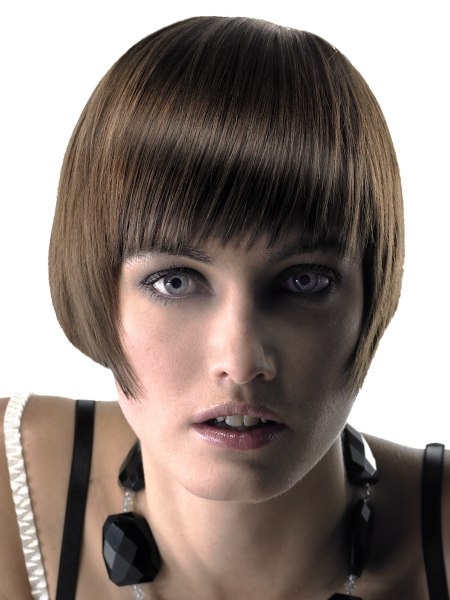 Conceived with a smoothness as glass and shiny as silk integrated slices of blondes and brown hair color frame the model's face. The energy of the hair encircles the beauty of the eyes. Texturing crème and gloss will help with this short bob hairstyle.


Long Lush Curls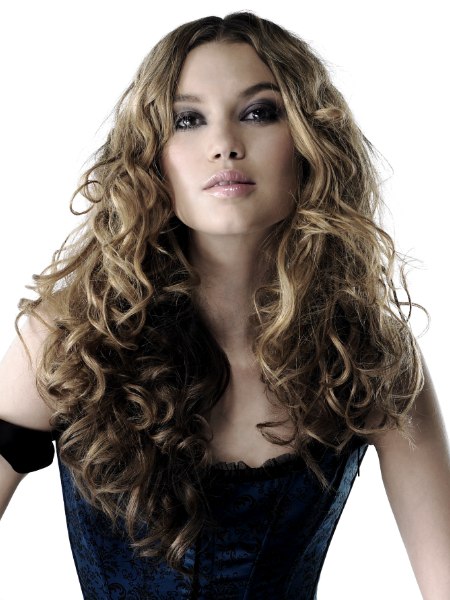 The beguiling effect of long lush curls and waves ensnare many an onlooker. This crème de la crème begins with the center part and blonde slices throughout the brown. Use a curling or spiral iron for this style.


Waves and Curls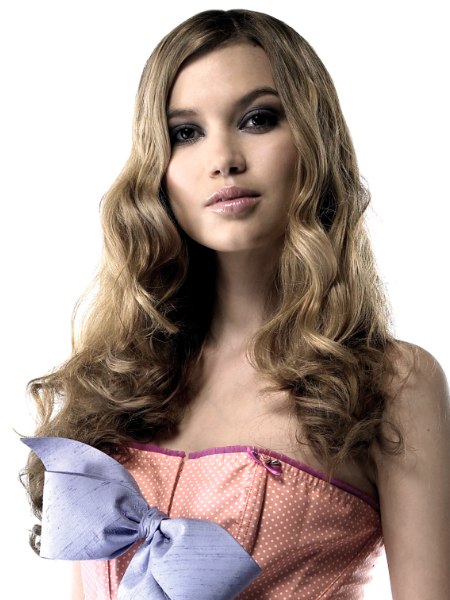 A delightful discovery, we see an angled side part with serene idle waves that dip and fall until they are met with gathered curls on the ends. Marvelously mysterious and lending an air of authority. A spiral iron should be used.

Hair: Susan Hall @ Reds Hair & Beauty
Photography: John Rawson @ trp
Styling: Bernard Connolly
Make-up: Liz Rochford @ trp
Color & Products: L'Oréal

See also: Short hairstyles | Long hairstyles