Mod Cult
The Fellowship FAME Team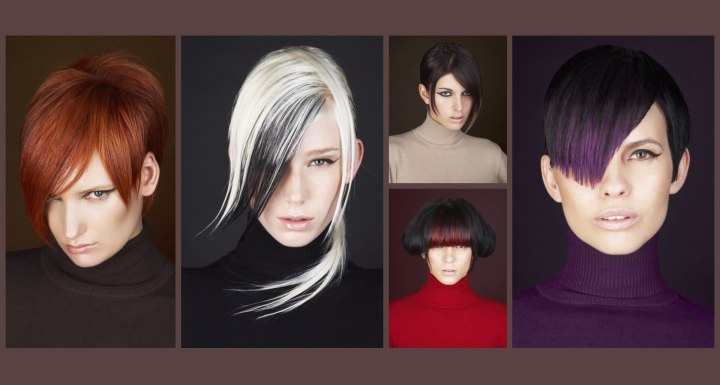 This inspirational collection by the FAME Team is inspired by Andy Warhol pop art and 1960s mod culture. It is bold, striking and incredibly beautiful.

The collection demonstrates modern day variations of the iconic bob, giving the FAME Team a platform to exhibit their intricate technical ability along with an astute understanding of current trends.



Using Racoon Hair Extensions to create asymmetric layers, fringes and dramatic flashes of color, this collection embodies creative and artistic excellence.


Shockingly White Hair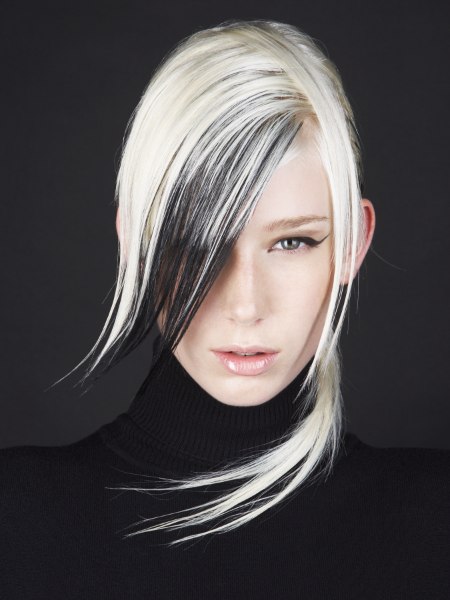 She is a fairy, she is a butterfly and fantasy in motion with the shockingly white hair textured in descriptive and select lines circling the face and around her shoulders. The added black extensions mimic black streaks and add dimension and a flawless appeal. Use gel and smoothing lotion.


Short Hairstyle with Extensions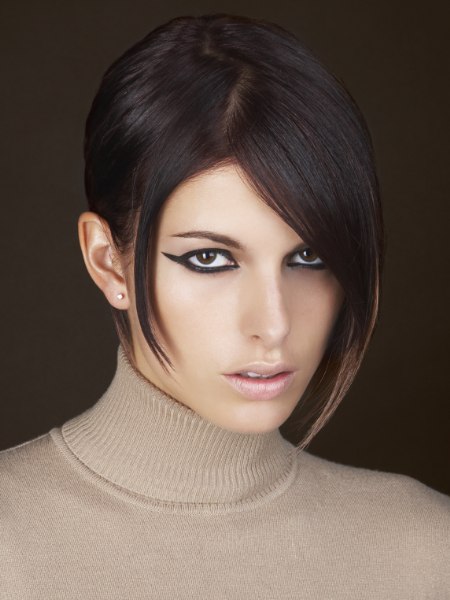 Curve appeal can be the ticket to success when it comes from the zigzag of a side part. The heaviest hair flows over to the one side into another curl that embraces the models face while the twin side copies a bit shorter in length. Use gel and smoothing serum.


Short Asymmetrical Hairstyle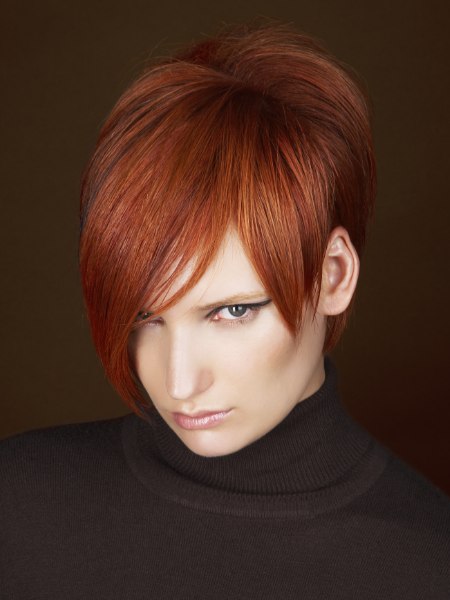 A blaze of red on deeper red slices contrasts the pointed lines of this short asymmetrical hairstyle. There is pouf in the crown and a shortened nape in the back. Gel and smoothing crème will help with this style.


Short Hair with a Purple Shade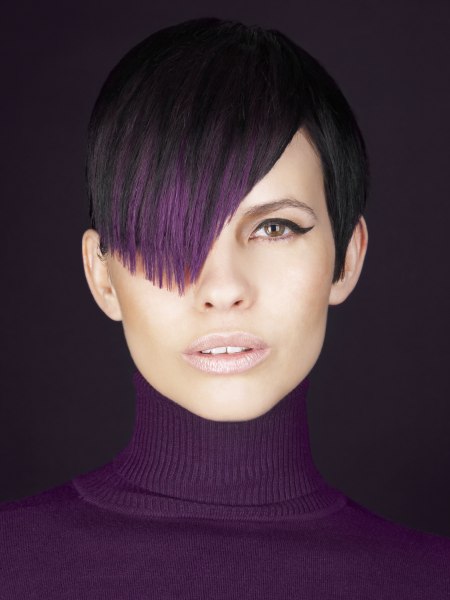 Matching extensions with the sweater you are wearing? What a party! The purple shade gives stage to the precision of the haircut lying over one eye, thus creating a large V in the front. Use gel and gloss.


Red Hair Extensions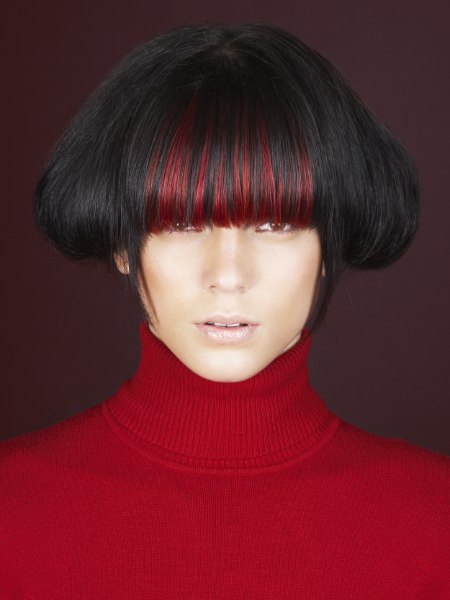 Like that of a glorious mushroom, the hair is fashioned under, while measuring halfway over the ear. Red extensions match the sweater and give punch to this exciting creation. Use spray and gloss.

Hair: The Fellowship FAME Team for Racoon International
Extensions: Warren Lee Jenkins and Esther Sweenie @ Racoon
Photography: Pete Webb @ Creative Wasp
Art Direction: Terry Calvert
Styling: Rachel Bakewell
Make-Up: Janeen Witherspoon