Akin Konizi @ HOB Salons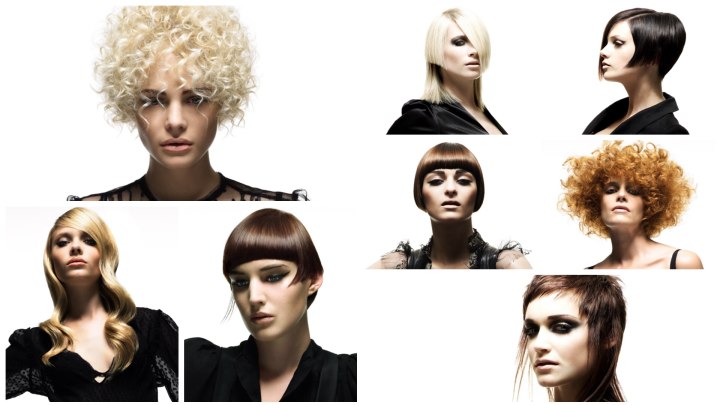 Scroll down for more photos ↓

Hob Salons has the ticket to success with curls that wrap around your finger and long smooth lines matched up with the shorter tresses.

There is also the mystery of large lush waves that hug the frame of the head, and we invite you to take a peek in the world of hairstyles created by HOB Salons.


Short Blonde Spiral Curls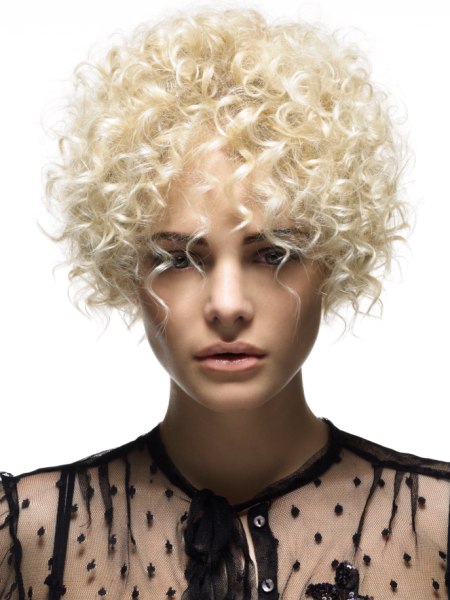 The innocence of short blonde spiral curls becomes apparent in this chef-d'œuvre. Each curl was selectedly and meticulously placed into perfect alignment to bring about this rare flower. A spiral curling iron is a must to work with this type of hairstyle.


Reddish Corkscrew Curls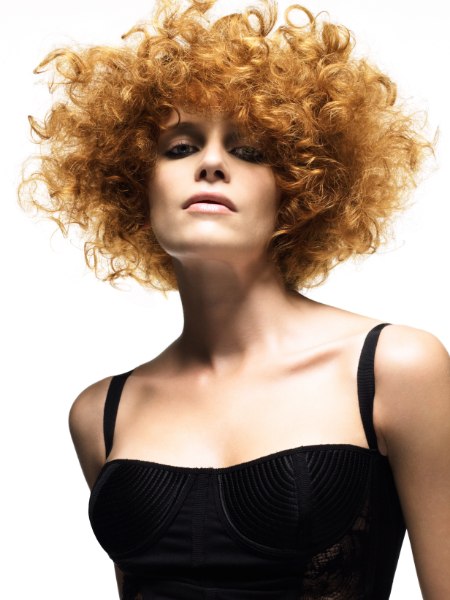 Take a walk on the wild side with this magnificent strawberry reddish blonde hair and experience the exuberance of a new beginning. Life goals really do happen when you have a matrix of untamed coiled corkscrews and helices surrounding your head like a halo. Not for the faint of heart. A touch of gel might help.


Large Spiral Rod Waves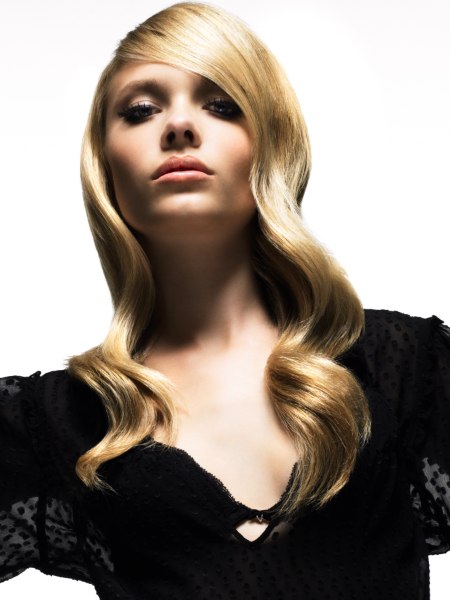 Like a symphony that brings peace to the soul is this smooth long hairstyle that plunges into giant waves made from the spiral rod. A large portion of the hair has been brought over to compound this transformation. Use your large spiral curling iron for this gentle sassiness.


Super-short Bob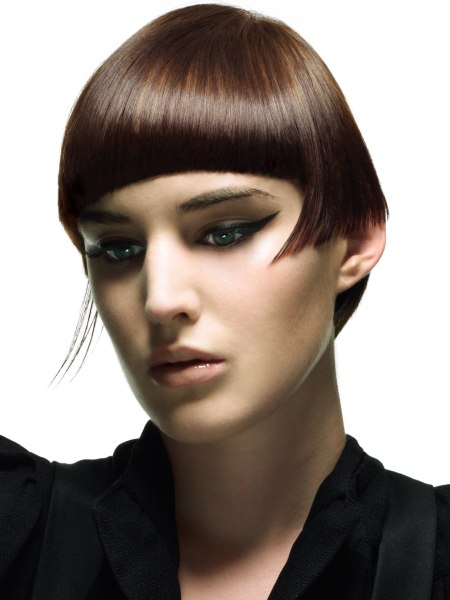 This super short bob surpasses straightness and is completely aligned with the smoothness of this hairstyle. The bangs are mid length between the brows and top in perfectly syncretism. The sides are halfway over the ears combed toward the face. Light gel and spray will help obtain this hairstyle.


Just over the Ears Bob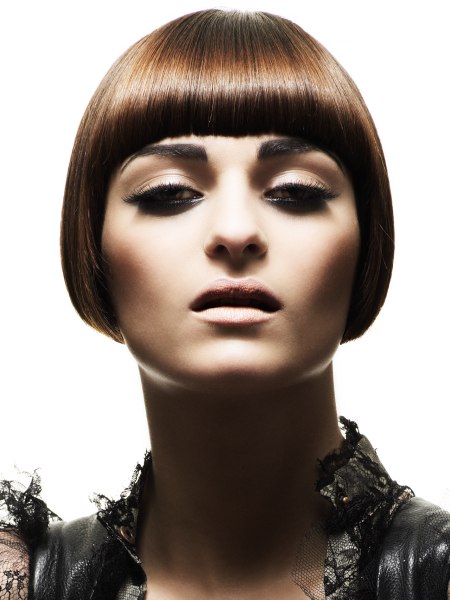 A perfectly blended bob hairstyle that is cut to lay just over the ears compliments the warm brown tones in the hair in this picture. Every line is smooth and glossy and has been edged with precision for this fluid panorama. Gel is suggested and light sprays of gloss as you smooth this hairstyle.


Long Hair with Spikes


Take notice of this hair that is textured intensively on the top and around the side and back. Styled with drama of poufs, spikes and small wisps about the forehead. The sudden long hair brings an added dimension of surprise to this uncommon hairstyle. Bits of gel or styling lotion will help as you blow dry.


Closely Clipped Back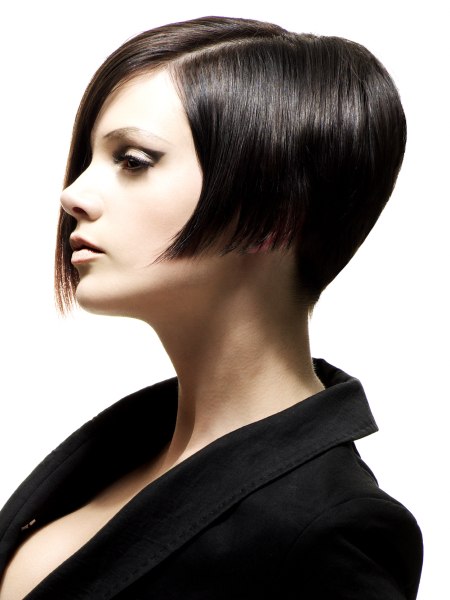 The jury is in with the defining lines of a straight side part. The top is smoothed a bit longer in blending with the heavier side, while the other side is edged tightly to a point. The back is clipped closely to the nape and harmonizes the whole hairstyle. Plenty of gel and gloss will define this short hairstyle.


Dual Length Hairstyle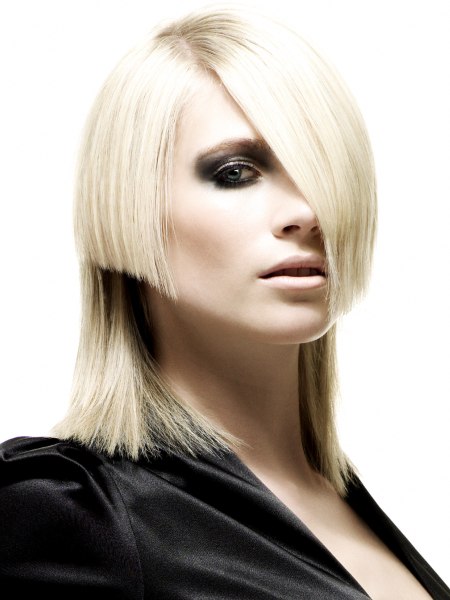 This blonde dual length hairstyle brings the versatility of two cuts. The frontal section is edged below the ears into a bob with one side just a bit longer. The back touches the shoulders into the straightness of one length as well. Use gel and smoothing serum where needed.

Hair: Akin Konizi @ HOB Salons
Colour: Paul Kemble @ HOB Salons
Photography: Thomas Warwick
Make-up: Emma Miles
Styling: Robert Morrison
Products: Wella

See also: Short hairstyles | Long hairstyles