Ponytail and Neck Hair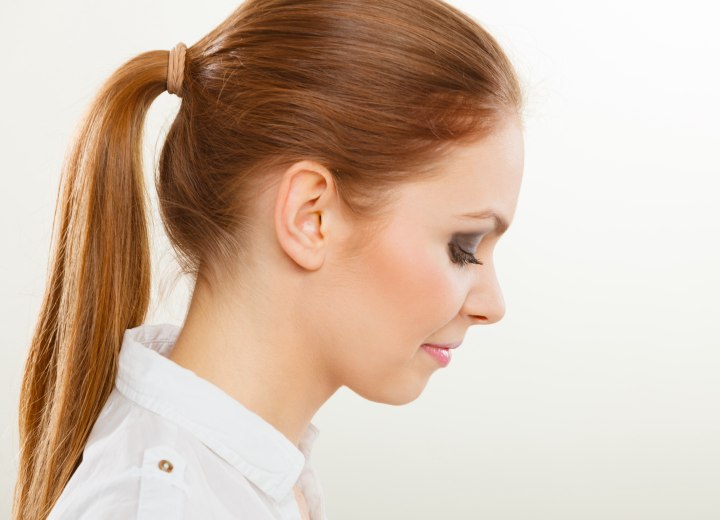 Q: Because of my over the shoulder length hair I am wearing a ponytail, but the neck hair looks very awful because it is too short for the ponytail. Should I ask a friend to shave this ugly hair? How can I manage my problem?



A: It is not uncommon for some men and women to find that their long hair looks less than tidy when pulled back into a pony tail. Shaving the perimeter of the hair to clean up the neckline is a great idea. The method for doing this depends on whether you are a man or woman.

For women, this kind of trimming usually means that the unwanted hair is shaved to the skin for a clean, smooth finish. The hairline needs to be shaped organically and generally follows curved lines.

For men, the neckline is usually squared off, and the portions of the hair that are short are trimmed into a short, tapered, perimeter edge around 1/2 inch wide around the longer hair. This leaves the interior long hairs able to be pulled into a pony tail that looks smooth and neat.

©Hairfinder.com
Photo: Anetlanda/Shutterstock

See also:

How to cut hair with clippers

How to put hair in a ponytail

How to make a layered ponytail

Is it possible to lose hair from pulling it back in a ponytail?