Piecing or Freestyle Thinning
Q: I recently had my hair cut at a new salon. I told the hairdresser that I needed some weight taken out of my hair. I have very thick, curly shoulder length hair. She used a thinning technique I have never seen before. I have had razor cutting done as well as thinning shears before. This is what she did, she would take a section of hair and hold it perpendicular to my scalp and cut pieces from each section next to my scalp.

Now I am left with pieces of hair that are less than half an inch long throughout my hair. You can't see them because they are within the rest of my hair. She did this all over, even in places I didn't think needed it. Now I feel like I should have stopped her and am worried about the repercussions of my new haircut when it starts to grow out. Have you h eard about this technique before, and does it have a name? Do you think it will grow back and cause the "pyramid look?"

A: Some salons call this "piecing" or "freestyle thinning" and it is generally ONLY usable on thick, very curly hair types. Used properly, it can be highly effective as it allows the stylist to shape the silhouette by removing bulk in desired areas.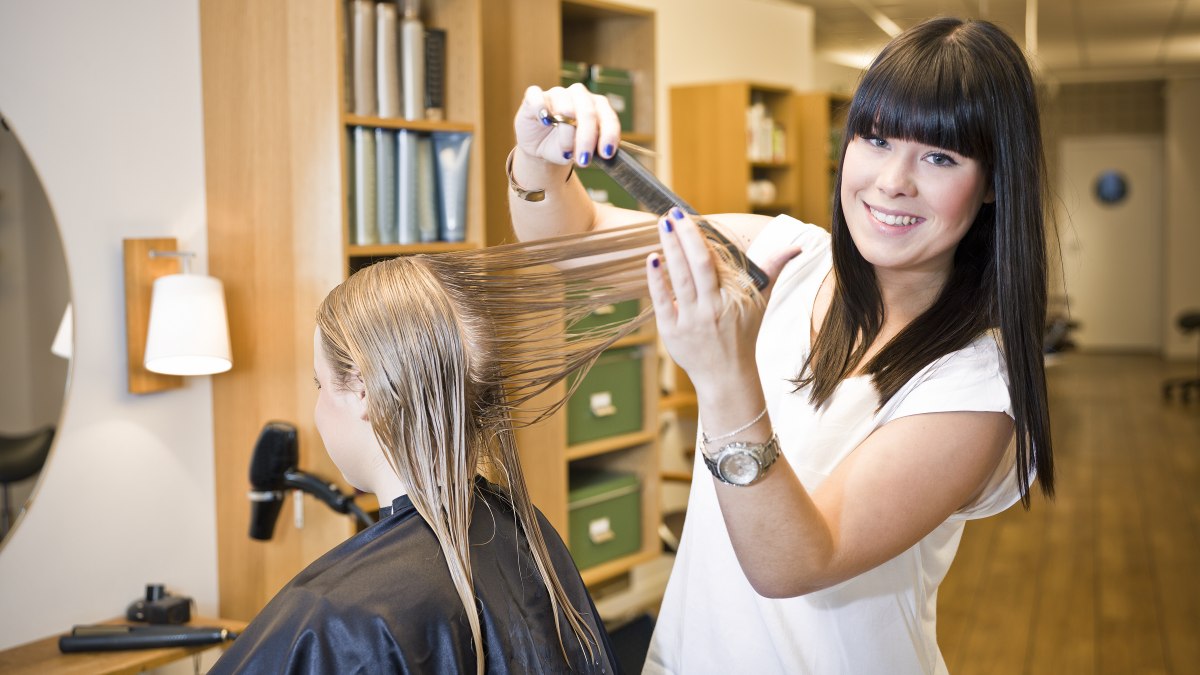 I am, however, concerned that the stylist cuts the pieced sections so close to the scalp. While this doesn't present a problem at the moment, it could result in stubby ends that poke out of the hair as the hair continues to grow. (This is especially true of any cut pieces in the top and crown sections of the head.)

The good news is that it won't cause the pyramid look. In fact, the technique's primary purpose is to remove the pyramid shape from very curly, thick, long hair styles. My suspicion is that you will need to make some extra effort to deal with the shortened pieces as they grow to camouflage them and blend them with the rest of the hair.

If you continue to see this stylist, you should feel free to question her about this technique she used and ask any question you have: Why did you cut these pieces so short? What will I have to do once the pieces grow longer? Etc. Any time you are in a stylist's chair you have to remember that they are SERVING you. It is their job not only to cut and style your hair, but to educate you on the needs of your hair and the best methods for achieving the look you desire.

©Hairfinder.com


Related posts:

How to thin out hair without thinning scissors or a razor

Hair pointing and slithering

Techniques for chipping and slicing