Biolustré for Damaged Hair
Q: I was wondering if you've ever heard of a product called Biolustré. I've never used it before. I've checked around for reviews and some people seem to love it, but others say it doesn't work. I know it's quite expensive, so before I buy it, I was wondering if you had an opinion on this product. My hair type is very fine, long, and damaged. (from flat irons and blow dryers)

A: I personally have never used the Biolustré products, but I have had to look into them for various clients. What I've found is this: there are a lot of women who have used this product and have liked the results they've achieved with the products. Others, however, don't seem as impressed with the results.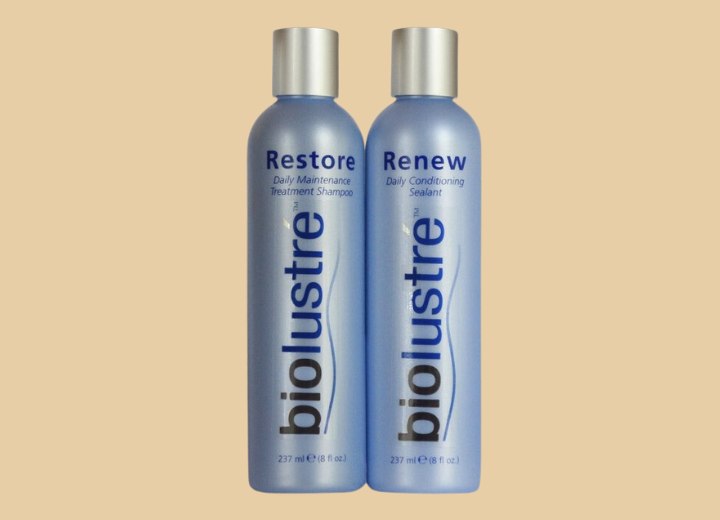 The Biolustré products make the claim that this treatment will repair damage done to the hair by styling stresses. The ingredient list includes many polymers and chemicals found in other styling and smoothing products.

From the directions, the theory seems to be that the product is applied to clean, dry hair and is processed with heat until it cures, creating a sealant effect on the cuticle layer of the hair. The excess is carefully removed by rinsing and gentle shampooing followed by a moisturizing conditioner treatment.

Common complaints following the treatment are dryness, which usually results from the treatment being improperly washed from the hair preventing the conditioner from properly penetrating. This argues further for the idea of the product acting as a sealant of the cuticle layer.

Your fine hair should be safe if you opt to use the Biolustré product, but you should be aware that fine hair is commonly left feeling stiffer, thicker and less soft than it normally feels. Some women don't mind this, but others find it problematic. Only you can make that determination.

©Hairfinder.com


Related posts:

Damaged hair

What can I do to begin the repair process of my hair?

Repair hair with keratin-based re-constructors and other protein treatments

How to repair split ends