Make Curly Fine Hair Wavy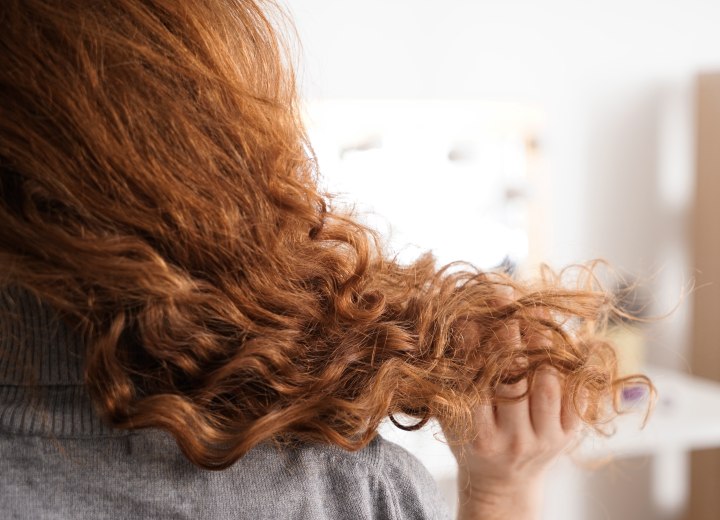 Q: I have naturally curly, fine hair, but what I really want is wavy hair. When I straighten it, though, it turns stick straight. When I try to let it airdry, it turns into a huge puffball of wild curls. I also have issues with frizz. How do I get that slightly messy, wavy hairstyle that looks effortless and natural?

A: Usually, a truly natural-looking and effortless hairstyle takes a lot of hard work and often, the help of a trained professional.



From what you describe, I would think you might be pleased with a body wave perm. This is basically a permanent wave performed using large rods to create very large, soft curls. While most people think of perms as something that people with straight hair get to add curl to their hair, the fact is that those who have small, tight curls can use a permanent wave with large rods to loosen their too curly locks. It will give your hair a more relaxed look.

Once your hair has the larger, softer curls, a little layering and some texturing in the hair can help you create a shaken style that looks like you woke up beautiful this morning. Your stylist will be happy to go over all the styling techniques you need to achieve your look after your perm and cut. Don't forget to pay attention and never hesitate to ask questions or ask for something to be repeated if you aren't exactly sure.

In most cases, it becomes a matter of using a diffused dryer to get the hair to a mostly – but not totally – dry state and using some styling pomade or wax-mousse to give the hair some definition in the waves. With a little practice it really will be a natural-looking and effortless process.

©Hairfinder.com
Photo: Pixel-Shot/Shutterstock

See also:

Body wave perm

How to know what size of perm rod you need

The pros and cons of layered hair

Are layers something people with curly hair shouldn't get?