Care Requirements for Toyokalon Braids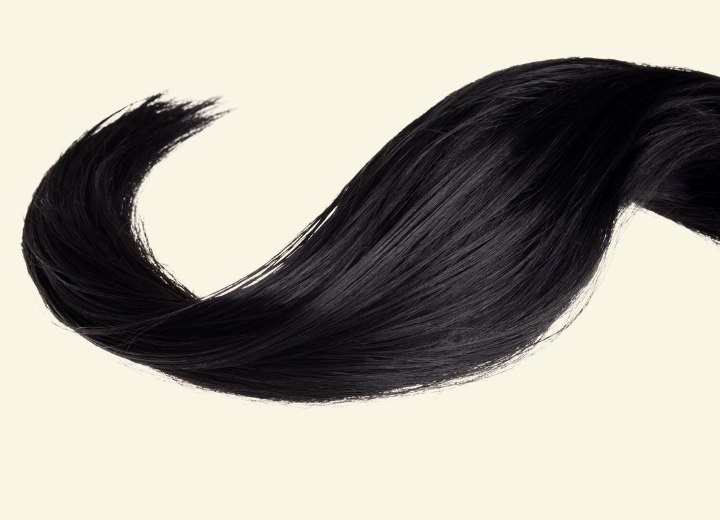 Q: I have very long (~22") Toyokalon individual braids in my natural (African) hair. The braider used 10 packs of hair to "make it full", so it is very heavy and thick. As you probably know the hair has a curl at the end. I have been told that Toyokalon has different care requirements than Kanekalon.

How do I keep my scalp clean, flake and itch-free while keeping the Toyokalon looking good (i.e. I don't want to loose that curl.)? How can I wash all this hair without risking breakage to my own from the weight? I should note that the hair is looking very ratty and frizzy at the ends as the braider was having a hard time keeping it tangle-free. Thanks so much for your time.

A: The requirements for caring for different types of hair used in braiding do vary somewhat, but usually the differences are between caring for synthetic versus human or "natural" hair (non-human, real hair). The variances in caring for the two major synthetic hair types – toyokalon and kanekalon – come usually from their textures and the common issues of each.

In general, as evidenced by posts from women who use toyokalon extension hair, the toyokalon is more prone to tangles and knotting than kanekalon. Therefore it must be treated more carefully to avoid aggravating the issue. To this end, it is suggested that you use a detangler on the loose ends of the braids and carefully remove the snags and tangles before you wash your hair. Again, remember to be gentle, since the curl on the ends of your synthetic extensions cannot be redone. (Human hair extensions can be re-curled, however.)

As for washing the hair, there are two separate approaches espoused, and you should use whichever is better for you. You can purchase a specifically designed "braid shampoo" that comes in a spray form and is sprayed directly on the scalp, OR you can use a diluted version of a gentle shampoo (whichever brand you prefer) and apply it directly to the scalp. (To make the diluted shampoo using your choice of shampoo, simply mix one part shampoo with 4-5 parts water in a squirt bottle – such as for color application – and shake well, allow the mixture to sit until the foam settles.)

After applying whichever shampoo you choose, massage the scalp between the braids gently with your fingertips to loosen any dirt and oils. Remember to stay focused only on the scalp to avoid roughing up the braids. Then rinse the scalp with water until it runs through clear. If you have a friend to assist you, who can hold the ends of your hair up and out so that you can avoid saturating the entire length of the braids you can save yourself the discomfort and struggle with the heavy, wet hair.

Regardless, however, you will want to make sure to gently pat dry the hair at the scalp and along the lengths as needed using a dry towel (or as many as needed to wick away the excess moisture). Always let your hair dry completely before sleeping on it to avoid "smelly braids" which are caused by the development of mildew from the damp being trapped in the synthetic fiber. You may want to invest in a hooded dryer or diffused hand-held dryer with adjustable temperature settings to help dry the hair more quickly when needed.

Again, always remember to be very gentle with the braids, and once dry, you can use a braid spray to moisturize the hair as needed.

©Hairfinder.com
Photo: Michael C. Gray/Shutterstock.com

See also:

Hair extensions

Hair braiding

Why do we have to dry our hair before we go to sleep?