How to Taper Hair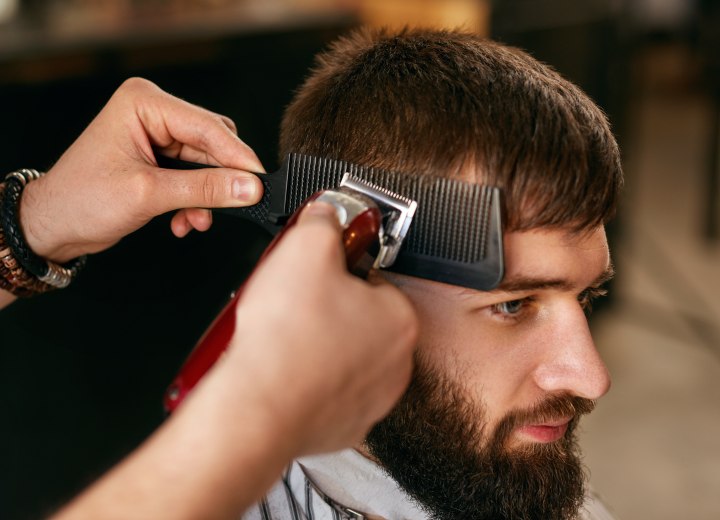 Q: Are there any certain clippers, guards, or scissors to use when tapering a man's hair on the side (from sideburns up) and any tips or tricks to tapering?

A: Well, you have to first of all be careful. If you are experienced in giving clipper cuts, you can often simply use a clippers-over-comb method and trim the hair as desired in that fashion.



However, for the less experienced (or those who want to be safer in the method) you can find clippers with specific attachments that work for clipper-cutting the sides of the head around the ears. These have angled combs with varying length teeth and are meant to create a taper when used on the appropriate side of the head. The shortest length of comb on the tapering guide is always used at the bottom edge of the hair.

Your best bet, if you don't have a set of clipper guides for your clippers, is to check online for accessories, or look for "generic" sets at your local beauty supply store and department stores.

©Hairfinder.com
Photo: Puhhha/Shutterstock

See also:

Clipper-over-comb technique for a short men's haircut

How to cut a high and tight

My husband just had a "number 2" hair cut. What does that mean?

What is a flatliner made for and how should I use it?