How to Lighten Body Hair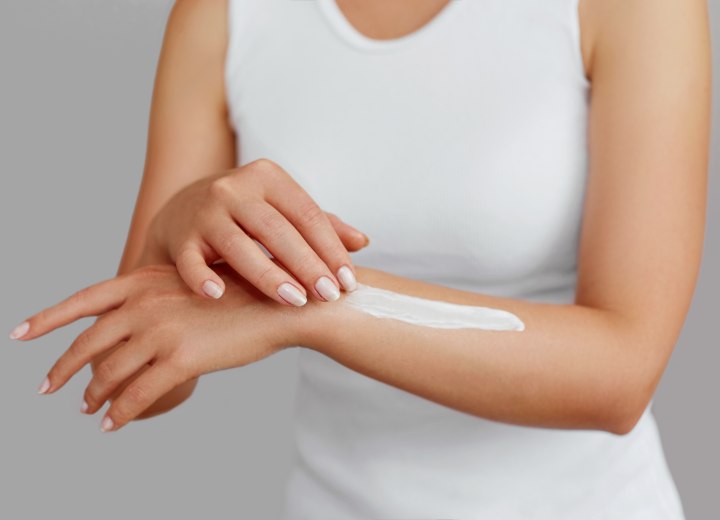 Q: The hair on my arms, neck, jaw line and chest seems to grow in darker and darker the older I get (I'm thirty-one now). I would like to lighten this body hair, but I'm not sure how.

I've heard of using lemon juice, peroxide (the grocery-store kind in the brown bottle), almond paste, cucumber juice, and other things rubbed on the skin/hair to achieve this, but I have no idea if any of that will actually work. What do you, as a professional, recommend? Thank you!



A: There are many products on the market that are designed to lighten and bleach facial and body hair in women. For some women, dark hairs are a very embarrassing problem, but these products are designed for gentle, effective use.

I recommend you visit your local beauty supply store and look for products from companies, such as VEET and NAIR, which are well-known and well-reputed companies. There may be other products available, and you can probably ask the management of the store about any product you don't recognize. What you want is a hair bleaching cream for use on the skin.

Be sure to test a spot on your skin in an inconspicuous place before using the product, just to ensure that you don't have a bad reaction to the chemicals. Always follow the package instructions carefully as some of these products come unmixed and need to be mixed carefully for full effectiveness.

As for the "home remedies" route, lemon juice and brown-bottle peroxide will work to some extent, but these are generally not strong enough to give the kind of results you may be looking for. As for using almond paste or cucumber juice, I can say that these will definitely give you soft skin (cucumber juice makes a great anti-oxidant hydrator and anti-inflammatory), but I don't know that they will do much of anything to lighten body hair's color.

©Hairfinder.com
Photo: Verona Studio/Shutterstock

See also:

Is it ok for a girl to shave her arm hair off?

How can I bleach my arm hair and leg hair? What product should I use?