Haircolor Differences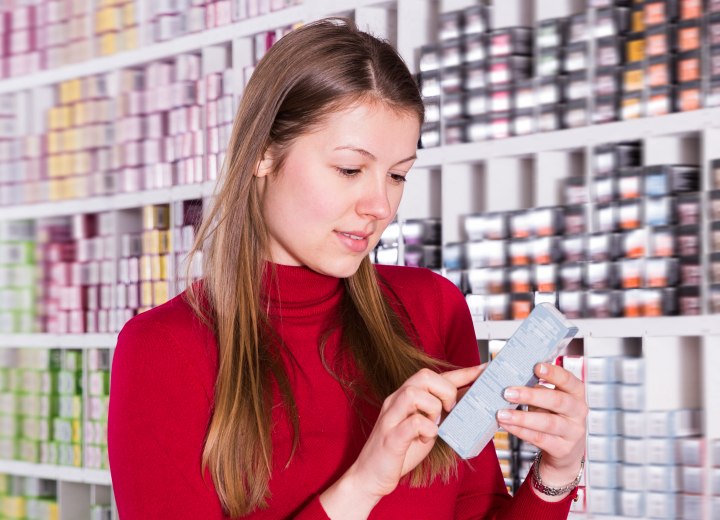 Q: Besides the lasting ability what is the difference between a semi-haircolor and a demi-haircolor?

A: Semi-permanent hair color is designed as a deposit only color to deposit color primarily onto the hair without lightening it. The formula is designed using smaller color molecules which allow the color to penetrate the cuticle layer and be deposited into the hair shaft. You can use heat with semi-permanent color with no concerns about lifting the hair's natural color. Semi-permanent color usually lasts from 6-12 shampoos.

Demi-permanent hair color, on the other hand, uses a mild, creamy developer (typically from 3 to 7 volume peroxide) to process the color on the hair. Some demi-permanent color products also contain MEAs (an ammonia substitute) which lift the cuticle layer and help the color to penetrate the hair shaft. In combination with the developer, this can sometimes cause a lightening of the hair's natural color. However, the level of lift is usually not significant. Demi-permanent color can last as much as two months.

A new color retouch method has been advocated by the American Board of Hair Colorists. In color retouch services, the operators should use permanent color on the new growth of the hair, and use demi-permanent color on the previously colored hair to refresh the hair's color without further stressing or damaging the hair in the coloring process.

©Hairfinder.com
Photo: Lakov Filimonov/Shutterstock.com

See also:

Hair color and coloring

The different sorts of hair color

Does semi-permanent hair color damage hair?

What is a hair rinse? Is it like coloring?