Bald Heads and Body Hair
Q: Why do men who have lots of body hair have bald heads?

A: This is actually a misconception people have caused by the prevalent stereotype. The presence of body hair doesn't necessarily correspond to a bald head. I know a number of male clients who have little to no excess body hair, and yet are fully bald. I know an equal number of men with heads full of thick, lush hair and who resemble gorillas below their collars. I also know a wide range of variances in between.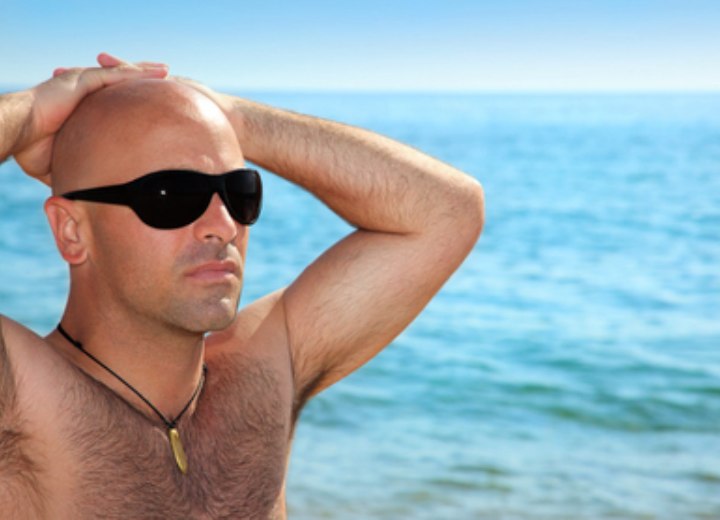 There are studies that show some types of hair loss on the head are related to testosterone levels (in the form of dihydrotestosterone) in conjunction with genetic triggers. These same dihydrotestosterone levels are responsible for the production of body hair and facial hair. I recently read an article by Dr. Harvey B. Simon in Newsweek (Men's Health) which said this about the subject:

"A man's scalp is covered by about 100,000 hair follicles, which pass through continual cycles of growth, rest and occasional death. Normally the scalp loses roughly 100 hairs a day and sprouts 100 new ones. But the sex hormone testosterone can upset this break-even dynamic. Testosterone—in the form of DHT, or dihydrotestosterone—stimulates hair growth on the face and the body. But in men who carry a certain common gene, the same hormone gradually defoliates the scalp, causing their aging heads to grow shiny even as their ears, noses and shoulders sprout more hair."

Not all men who have bald heads will have lots of body hair, and not all men who have lots of hair on their heads will have smooth bodies. There are a lot of genetic factors that come into play with hormone levels to create a wide range of body/head hair combinations.

©Hairfinder.com


Related posts:

Hair loss

Receding hair lines and balding

Why do men lose hair more than women?