Loss of Pigmentation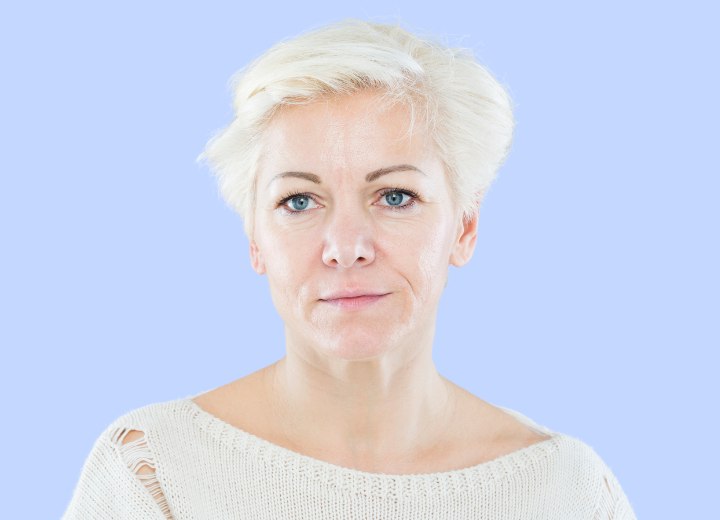 Q: My hair is now almost completely platinum white. I used to have my hair dyed blonde (it was blonde as a child and then turned light brown with red highlights). But when it became white, my hairstylist said she could not make it blonde again because it now has no pigment of its own.

Is there a way I can become blonde again? The platinum white hair looks okay, but it makes me feel old and washed out, and I really prefer being a blonde!



A: If your hair has indeed become platinum white due to loss of pigmentation (as gray hair has no pigmentation) then you should be able to use a blonde hair color in a deposit-only formula to color the hair the shade you want.

Keep in mind that you may need a multi-stage process (such as base color and low-lighting) or your stylist may need to blend some colors custom in order to get a natural-looking color result.

Remember that the hair's overall color is generally created by the combination of several subtly different shades of color on the individual hair strands. Modern hair color chemistry has derived translucent color formulas that help to preserve the multi-tonal color in the results obtained from their color formulas, but when you have no pigment in the hair, the hair color results will be flat and monotone.

Also bear in mind that the unpigmented hair can often become more resistant to hair color or other chemical services, because the cuticle layer of the hair shaft can become more compact. Your stylist may need to use a pre-softener to open the cuticle layer and allow the hair to accept the color more easily.

My best advice is to try a different stylist - one who specializes in coloring. Explain to him/her your needs and what you want from your hair color, and be sure to bring photos of the color you are looking to achieve. Discuss the budgetary limitations you have, if any, and explain your basic hair care routine, so that he/she can identify any problem areas.

©Hairfinder.com
Photo: Rade Kovac/Shutterstock

See also:

Pigment production

Hair colors and coloring

Why does gray or white hair turn brown when wet?

What is the biological reason for loss of pigmentation in hair as you age?