Lightened Hair Going Green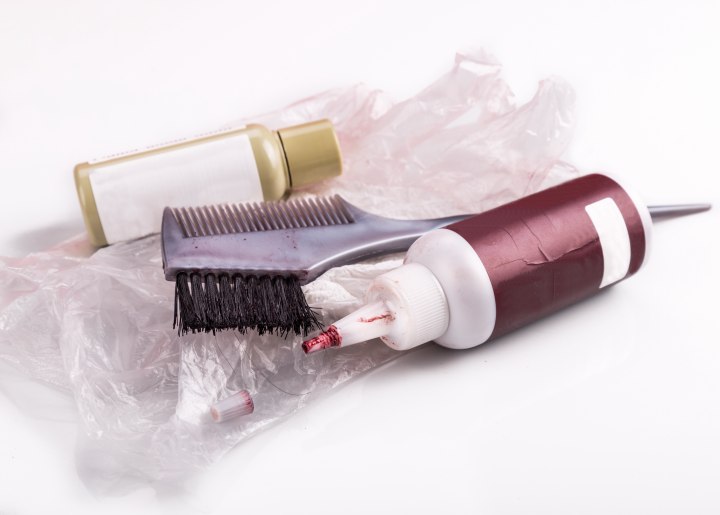 Q: I have lightened my hair with (retail store) product for years. Mostly the roots, but recently, in an attempt to get that sun-kissed sugar look without bleaching the hair I allowed the color to process on my entire head. I am tired of retouching my roots every six to eight weeks. My hair is graying at the temples, and is naturally dark blond. It used to turn red blond in the sun many years ago.

I use a neutral blond with a violet base in the lightest shade possible, but now my hair is going green. How can I darken my hair to light to medium brown without ending up with totally ash (green) hair? I would rather do it my self, rather than pay for a salon to do it. I let them try a few years back and ended up with green-brown hair mixed with blond-green high lights.



A: Given that your hair used to sun-lighten to a red-blonde, it is probable that your hair's natural base pigments are reddish in color. And the greenish tints you are now getting show that the base pigments have a good number of golden tones (yellow).

The excess of golden tones and the blue tones in the violet base color generally give you the greenish cast. This can also result from interactions with neutral-based colors that can sometimes use golden color bases.

It sounds like your best bet is going to be visiting the beauty supply store and selecting a hair color in a shade similar to your hair's natural color, but one that contains a red or red-orange base color. You may even want to go a shade lighter than your hair's natural color.

You also want to select a peroxide developer to use with the hair color. Given the previous, frequent lightening hair color processes, you should select a 5 or 10 volume peroxide developer in order to create a deposit-only hair color.

You will also want to be sure to condition the hair before and after the coloring processes. (Just make sure you dry the hair fully before coloring the hair.)

©Hairfinder.com
Photo: ThamKC/Shutterstock

See also:

How to dye hair

Hair color levels and peroxide developer

The way hair responds to sun exposure

How can I tell the base color of a hair product?