Bleached Foil Highlights Retouch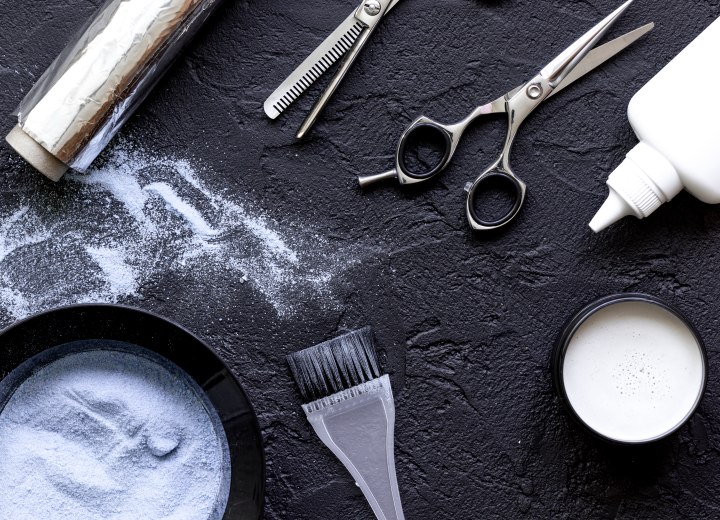 Q: Please address the subject of bleach FOILING re-touch. Where to start the process. I assume the back of the head. How do you rinse the part that's processed first, while you're waiting for the later sections to process, etc.? Thank you!



A: When you are performing a retouch service on bleached foil highlights, the key is to work in specific sections (back top, left side and right side). Depending on how quickly the hair processes, you may need to divide the sections into smaller subsections.

Most stylists use additional tools in order to do foil bleaching or retouch. These additional tools include spray bottles with shampoo/water mixtures and clean water for rinsing and extra towels. Apply the bleach using the foil to isolate the hair and keep an eye on it while it processes. Start at the bottom of the section and work your way upward.

When the highlight retouch has lightened sufficiently, spray the hair with the shampoo mixture and lather it then blot the segment between the folds of a towel, and use the clear water to rinse the segment. Repeat this process as you work your way all over the head to cover all the highlights to be retouched.

As soon as the last highlights have been retouched, be sure to shampoo the hair completely and condition the hair as normal. Rinse with cool water to help close the cuticle layer. Doing the retouch this way should help to ensure that your hair is safely lightened in the highlights you want.

©Hairfinder.com
Photo: 279photo Studio/Shutterstock

See also:

How to color hair

Highlighting with foils

Is it possible to retouch your roots and highlights at the same time?

How long do highlights last and how often do you need to touch them up?