Brazilian Weave Hair Extensions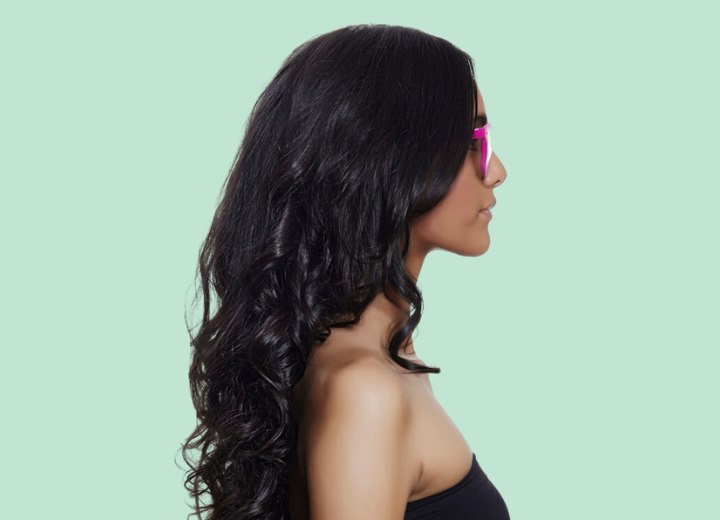 Q: I'm just stopping by because I want to know more about that "Brazilian weave". Do they really do it strand by strand? Please, if you have the time, can you tell me how much does it costs, the price ranges it falls into, how to do it, how it's actually done, and what do they use to do it?



A: Brazilian Weave hair extensions are 100% natural Remi hair that has a natural wave that grows more deeply curly when it is wet.

The hair is attached using the fusion method of hair bonding wherein the extension hair is applied strand by strand, or in small clusters using specialized tools. These extensions are creating a buzz because the results achieved are so very natural looking and are allowing ethnic women to have naturally wavy hair of any length they desire.

The "Brazilian Wave" hair can be colored and styled any way you want, even after they are attached. The hair extensions are reusable as well, provided they are carefully removed by a professional.

Most fusion hair extension processes have a cost ranging from around $500 to over $2,000 depending on the type of hair used, and the amount of extension applied. Prices also vary based on the area in which you live and the availability of the process in your area.

As with most things, the cost of such services is based on what the market will bear. Identical services with identical products can cost more than double in one area what they cost in another. It all depends on what the clients in that area are willing to pay and whether there is enough competition for a particular service to keep the prices low.

I can tell you that fusion extension hair is generally much more expensive than hair used for braid extensions or other types of extensions. The average retail cost of the Brazilian Wave hair for extensions is around $150 for a 4-ounce package. It will generally take several packages to add extensions to the entire head.

©Hairfinder.com

See also:

Hair extensions

What is Remi hair?

Cold fusion hair extensions

What are the best hair extensions to get?