Vintage Vague by Essensuals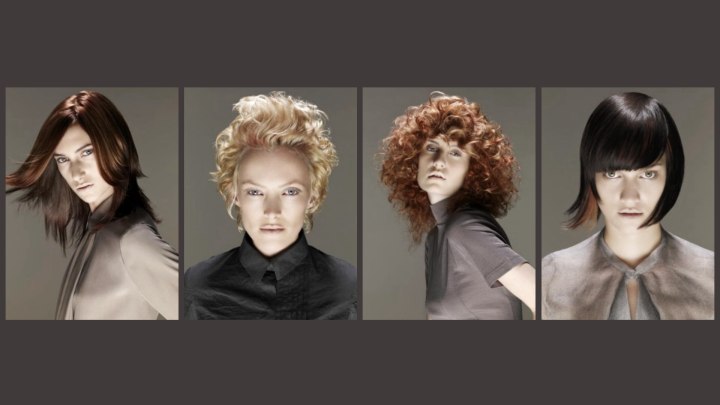 Slick smooth long and short threads of hair and beautiful round curls deliver a new adventure into the kingdom of hair. The fine taste of class, position these hairstyles a step closer to magnetism.


Glazed Straight Hair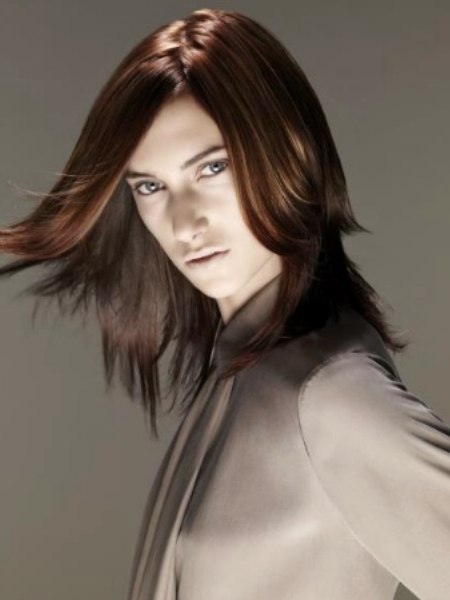 An irregular side part with glazed straight hair is receptive to the cinnamon and gold tones that lend favor to this hairstyle. Having two haircuts in one transports a racy contrast that flows and blends into unity.

Plenty of gloss is applied after blown to give the highest example of a healthy head of hair.


Ringlets of Spiral Curls


Red ringlets of spiral curls bounce festively in rolling layers filled with volume around the models head. This picture of tussled hair is magnified and contracted through the texturing.

Plenty of volumizing gel accompanied with blow drying will achieve the fullness desired and the use of large spiral rollers or hot rollers finish this touch.


Bob Cut with Smooth Bangs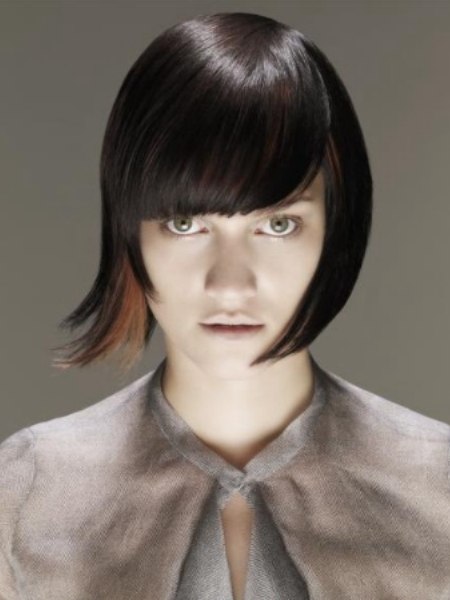 With dark lines of hair covering like a hat, the lighter and warmer shades are subtly covered underneath to keep all eyes spellbound in mystery.

This most exciting color and haircut bring an artist's creative juices to the forefront with blended blunt lines edged in the back and longer on the sides. Gel and gloss promote the smooth bangs that harmonize with the rest of the hair.


Exclusive Waves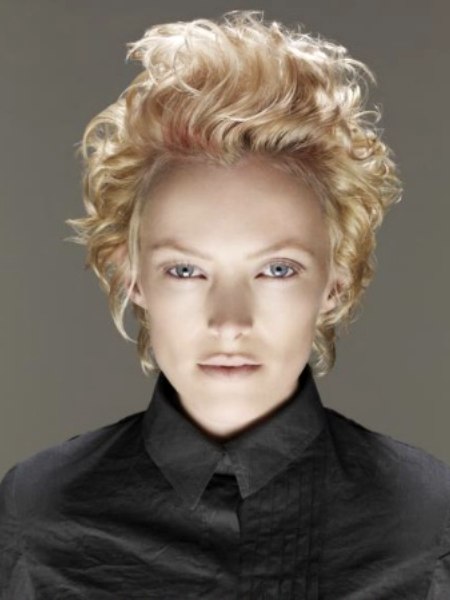 Glamour is updated when the fashion of golden beige predominates the stage. This hairstyle of composed shorter layers finds exclusive waves revealing the forehead and smaller curls about the sides and neckline.

The use of a gentle backcomb after dry and lightly spraying will gather the necessary height required for this design.

Colour: Francesco Fontana
Hair: Yumi Nakada-Dingle - Essensuals Hairdressing
Photographer: Alessandro Cecchini
Stylist: Amie Philips
Make Up: Irene Rogers