Curl and Shine by Clipso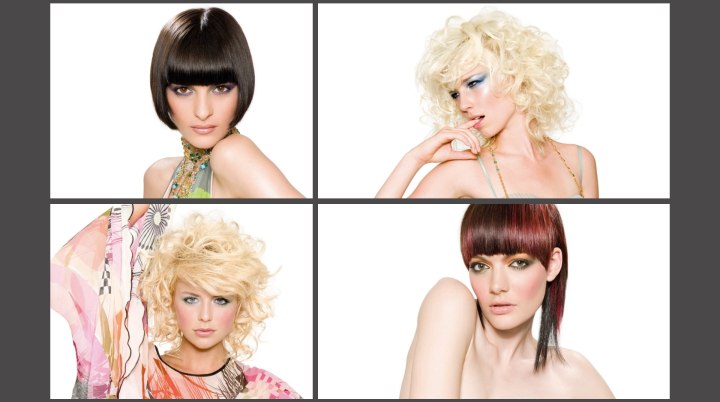 The Clipso Artistic Team has created a collection of traditionally inspired hairstyles with modern twists.

Soft, defined curls and romantic styling counterpoint the ultra-sleek and ultra-chic looks of the modern or classic bob cut. The haircuts are at once hip, trendy and totally wearable.


Sleek A-Line Bob with Bangs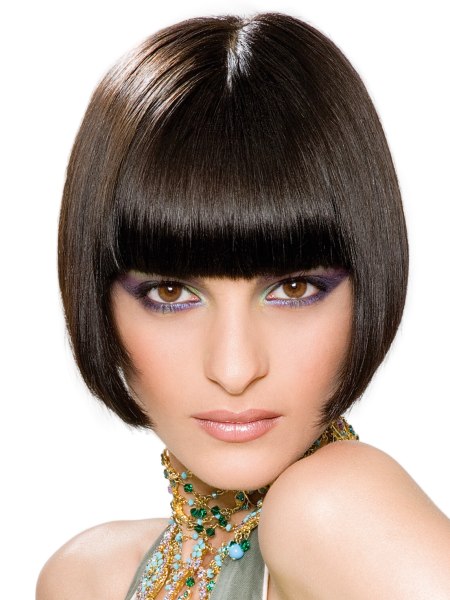 The Cut: Here we have a classic A-line bob with modern texturing using a razor on the ends to soften just a touch. The bangs are perfectly even creating a razor-sharp line above the eyes and giving nice counterpoint to the soft taper of the ends of the hair at the sides.

The Color: The color is a flawlessly natural-looking sable black with just the slightest hint of coffee-brown highlights. The color is very subtle, and very glossy - perfect for the cut.

The Style: To create this hairstyle, you need only to blow dry the hair with a round brush to smooth it, using a smoothing, protective balm, then flat iron the hair to give it that ultra sleek straightness.


Marilyn Monroe Look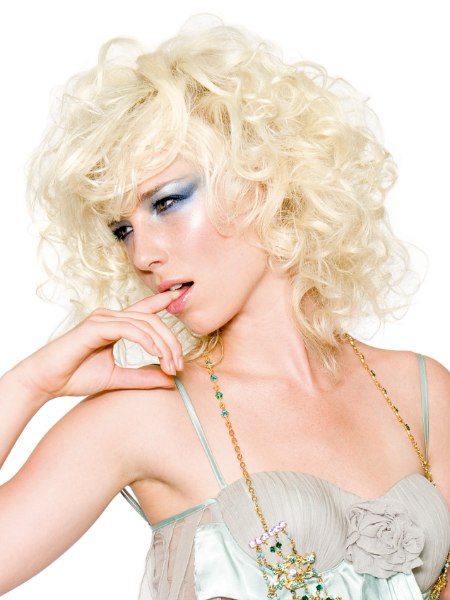 The Cut: The hair in this photo is cut with minimal layering and razor-texturing at the ends for added softness to the look.

The Color: Here we have an ultra-pale blonde color in a platinum shade. The color is a perfect compliment to the model's delicate pink skin tone.

The Style: The hairstyle is created on a model with naturally wavy hair. You can achieve this look for your own wavy locks by blow dry styling with a diffuser attachment using a volumizing mousse to maintain the natural curl, then enhancing the curl using a curling iron or Velcro rollers to give more curl where needed.

Once the curls are set, use the fingers and a small amount of smoothing serum or styling balm to define the curls and mist lightly with hairspray for hold. The finished look is soft and sexy, the way Marilyn Monroe was soft and sexy.


Bob with an Asymmetrical Twist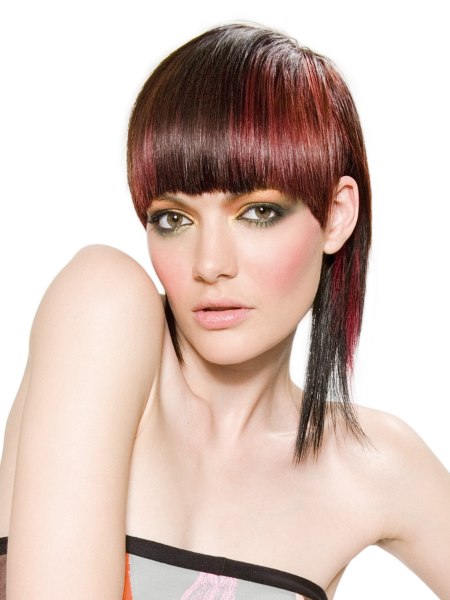 The Cut: Here we see a short, bowlish bob cut given a new life with the judicious use of hair extensions.

The Color: The hair color is a rich dark brown with broadly applied-burgundy highlighting to add warmth in large areas of the hair.

The Style: The normally short, sleek hairstyle has been given an asymmetrical twist by adding extensions in the back of the hair at the nape and behind the ears. After blow-drying the hair straight and once the extensions are added, the hair can be smoothed completely using a flat iron to create the sleek style shown.

Add a few drops of smoothing/glossing serum to your palms and spread it over the finished style for extra shine and shimmer to the look.


Textured Layers for Wavy Hair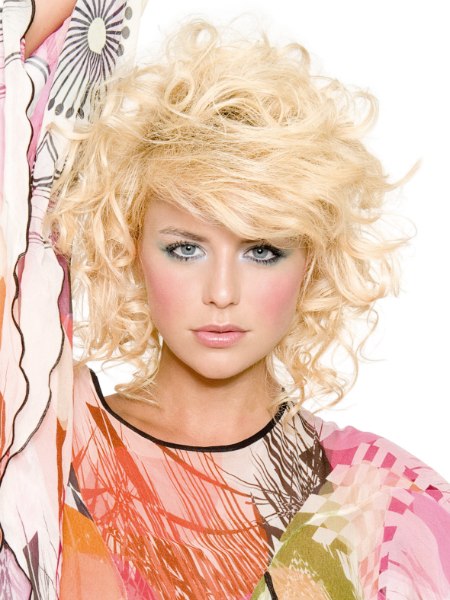 The Cut: The hair is layer-cut and textured with a razor to add softness.

The Color: The hair color is another pale blonde; this time in a soft golden tone with pale, red-orange highlighting to add depth and interest.

The Style: Once more we begin with naturally wavy hair, and dry the hair with mousse for maximum volume and a diffuser to maintain the integrity of the curls. The natural curl is then enhanced with a curling iron or Velcro rollers to give more volume and the hair is misted with spray and the curls are defined by scrunching and finger-combing.

Be sure to use the fingers when drying the hair to direct the fringe into a side sweep, holding them away from the scalp for maximum lift. Finish with a misting of hairspray for hold.

Hair: Clipso Artistic Team