Winona Ryder's Sweet Pixie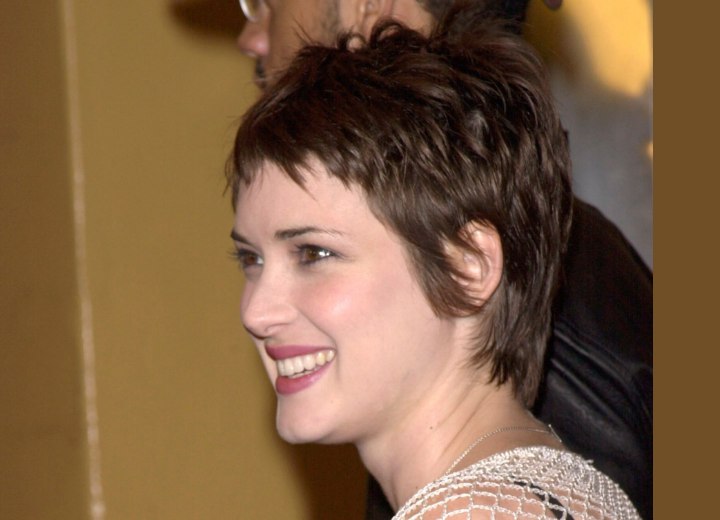 ↓ More Photos ↓

Pixie haircuts are popping up all over the place in Hollywood. Everywhere you look there is some young actress going under the scissors for a super short crop. Winona Ryder is not a stranger to a pixie haircut and rocked one way back in 1999 when she attended the Los Angeles premiere of "The Talented Mr. Ripley". (Love her outfit, too!)



She has a heart shaped face that lends itself perfectly to a pixie. The hairstyle also looks great on petite women because it gives that chic Tinkerbell vibe. We are in love with Winona's look here!

The star looks effortless and has a true glow about her. Ryder's hair is cut with a razor to help create lots of texture and shattered lines. The bangs look pieced out and soft. Hair is cut around the ear but again the razored edges help soften the line and keep the overall effect girly and feminine. The neck is tapered so that the bulk of the volume is on the top of the head.


Her hair is lightly roughed up with a pomade or hair wax for hold and the result is absolutely adorable! Ryder's light brown eyes are gorgeous and are complemented beautifully by the deeper brown shade of her hair.

Winona's sweet pixie is definitely one to add to your inspiration list if you're thinking about getting one yourself. It has the texture, style, and flair that every haircut needs.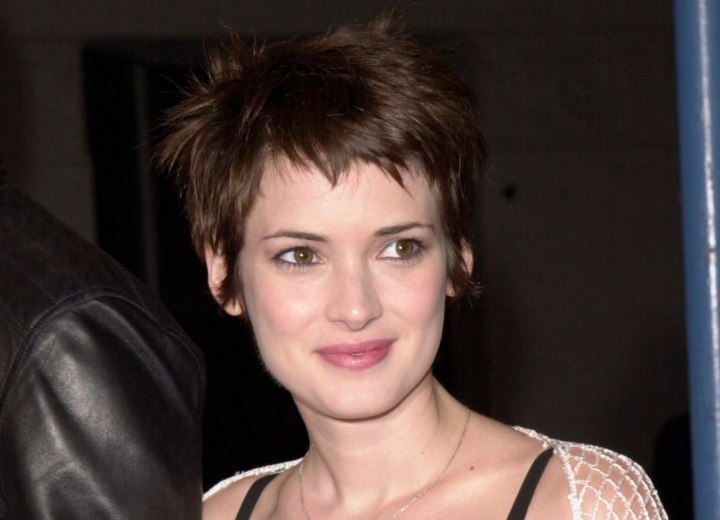 See also:
More Winona Ryder hairstyles