Effortless Long and Shiny Hairstyle

Long, healthy hair is always in style and this young hip actress and songstress knows just how to show hers off. Victoria Justice looks adorable in her polka dot sweater and studded collar - a perfect vision of youthful fashion (September 23rd, 2012). She looked extremely stylish from head to toe at this Argos event. Her hair is so long that even a mermaid would be jealous.

Dark chocolate locks are cut to a point to give a nice soft element. Even her layers are cut to add soft texture and they blend in beautifully. Instead of a long heavy look, the layers help add a light flirty vibe. They also help to add depth and interest to the haircut. Victoria's classic long hair looks totally effortless yet still has a sophisticated feel.

To get Victoria's look - part your hair down the center and blow-dry hair smooth with a paddle brush. Aim the nozzle down the hair shaft to minimize frizz and create the smoothest blowout possible. When your hair is completely dry you can go back in and add even more sleekness and shine with a flat iron. To add a mirror like finish use a light shining hair mist.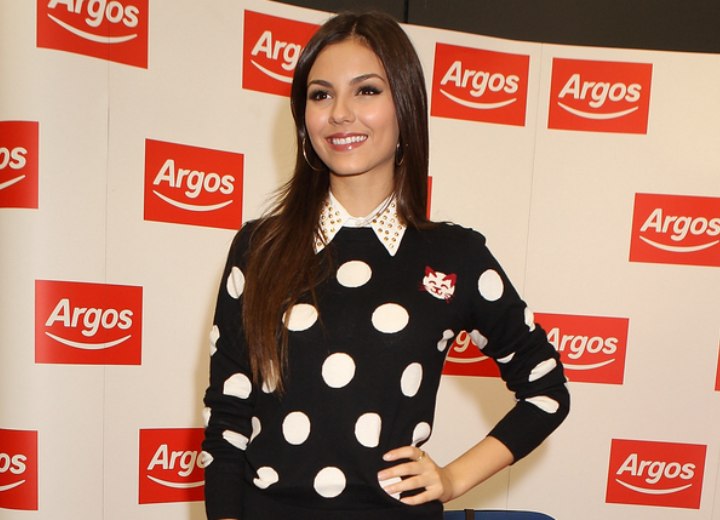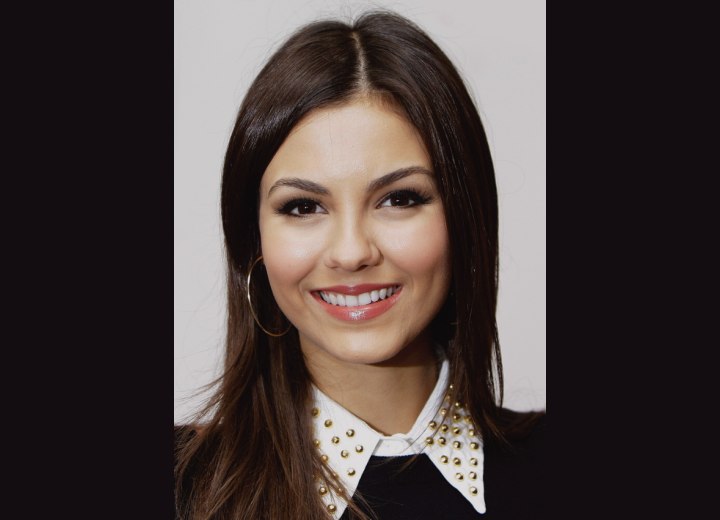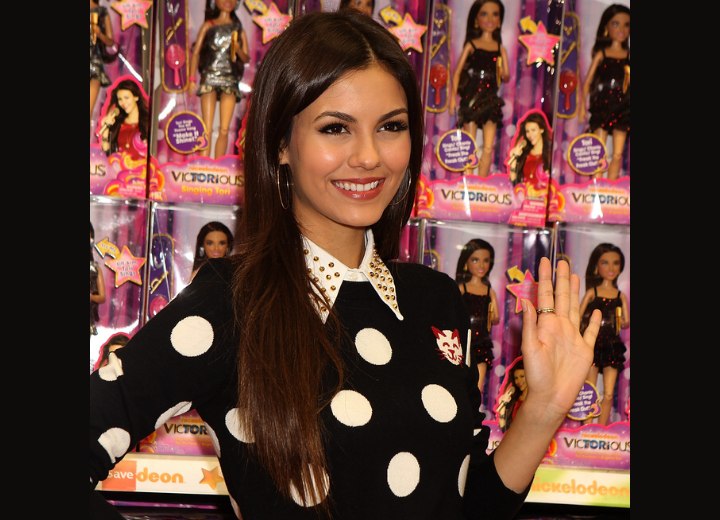 Related Post:
More Victoria Justice hairstyles