Uma Thurman's Up-Style

The red dress with shiny hearts was not the only thing that made Uma Thurman glow on Valentine's Day. She also celebrated the premiere of her movie "Be Cool" on February 14th, 2005 in Los Angeles. Her hair was put up in a romantic, yet modern up-style.

Here is how to get that look: Brush hair well, treat with smoothing serum. Use a comb to style the zigzag center part and create a classic three strand braid in the back, fold it under, wrap the ends around the base and pin it tight. It should form a neat little bun, with the braiding pattern visible. Pull out shorter strands along the sides and stiffen them up with a few fingertips of gel. Use your imagination how many would look best for you.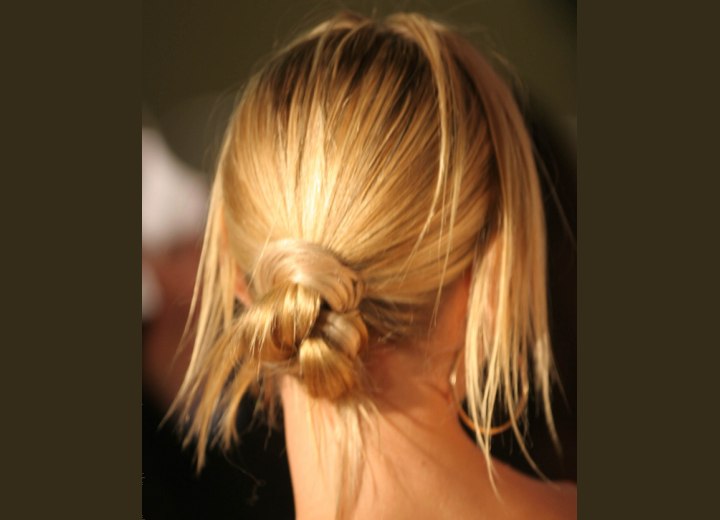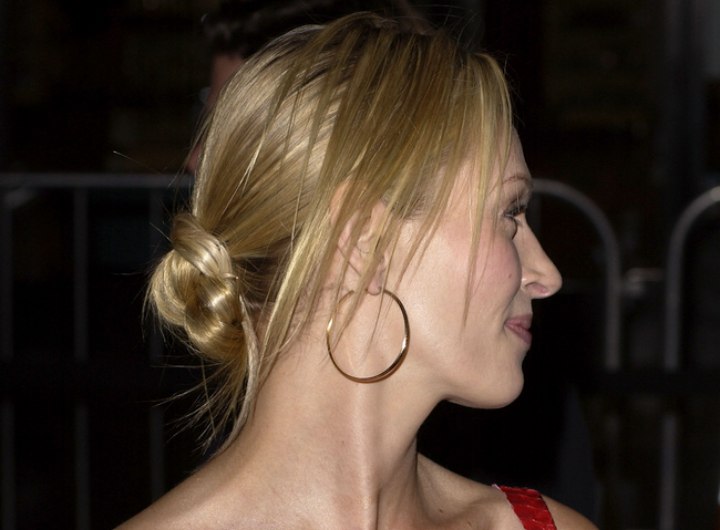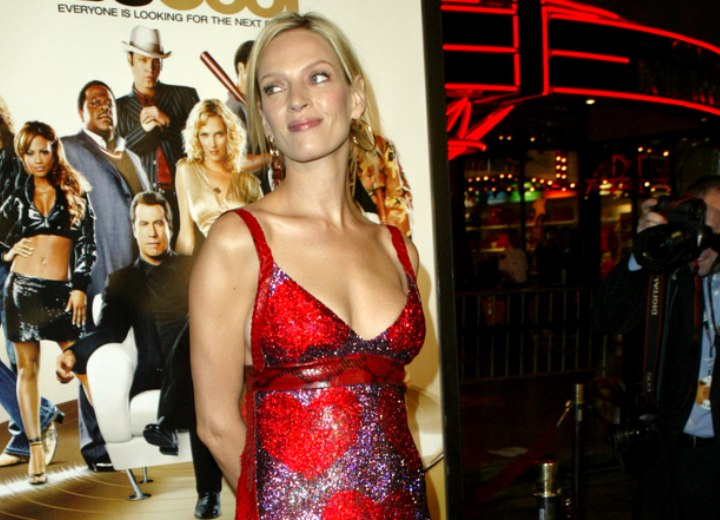 More Uma Thurman Hairstyles