Tina Fey's Medium Hairstyle

Award winning comedienne, star of 30 Rock and Saturday Night Life, Tina Fey, took a moment for the photographers before enjoying herself at the Gala at the American Museum of Natural History in New York City on November 20th, 2008. With her understated elegance and sophisticated styling she looked very cosmopolite.

Here is how to get the New York look for yourself. Hold back on make-up and heave accessories. Style medium long hair to sleek, rounded lines, that frame the face without bringing too much attention to the hair.

Tina's hair is lightly layered in the lower quarter, parted in the side, with the long bangs tugged behind her ear. The color is just spectacular in its warm chestnut glow.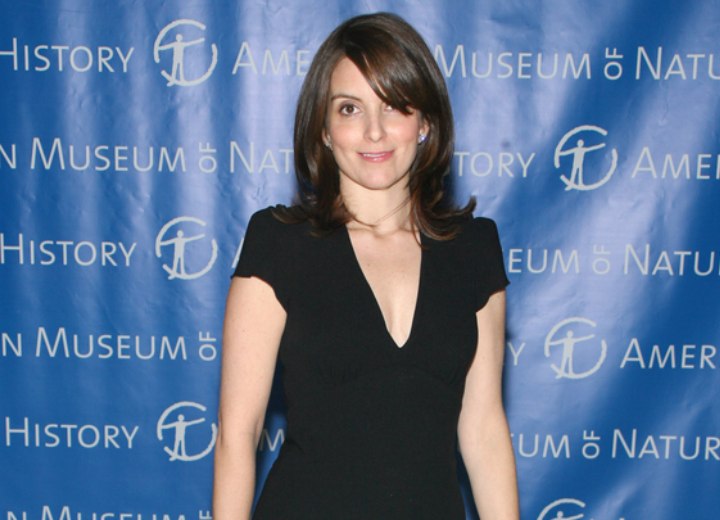 More Tina Fey Hairstyles