Taraji P. Henson's Long Bob

Taraji Henson was all smiles at the premiere of "The Family that Preys" on September 8th, 2008. Her sunny attitude was even more enhanced by the happy pink mini dress and her asymmetrical hairstyle.

The base cut here is a long bob with gently textured ends and an interesting variation on the bangs. The stylist knew how to put the right frame around Taraji's heart shaped face and parted the black hair on the side, cut the bangs in a steeply tapered line and shaped them with a rounded edge across her forehead. If the hair is not straight enough a flat iron is the tool of choice to recreate this tres chic look.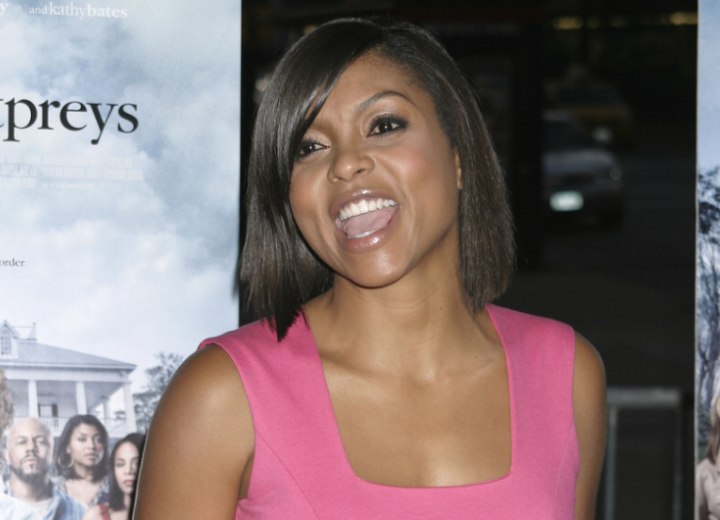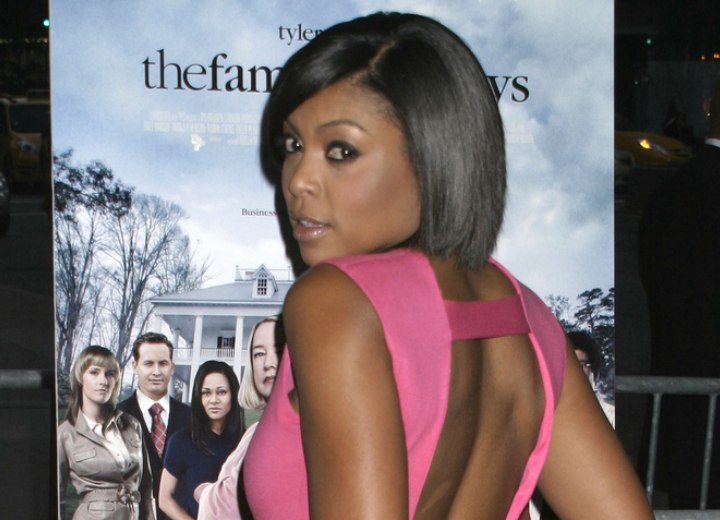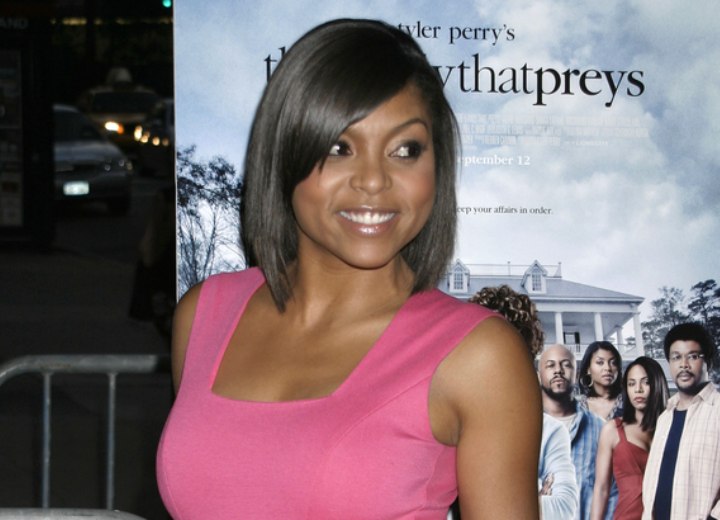 More Taraji P. Henson Hairstyles