Cleopatra Look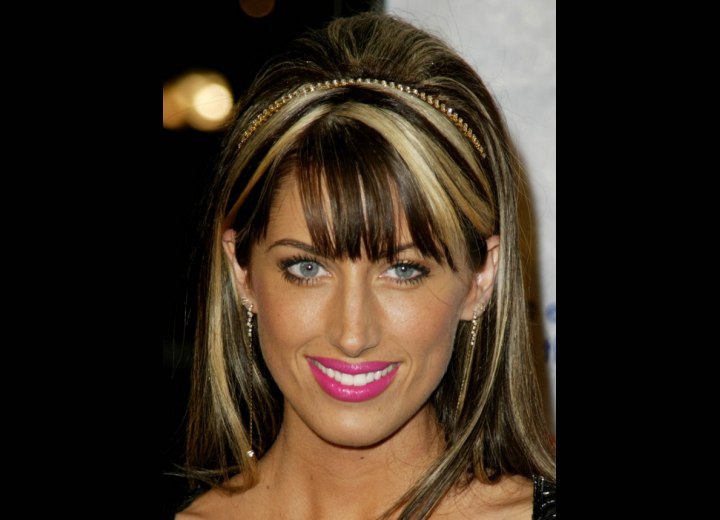 Click to enlarge

Cleopatra could not have looked as exquisite as Tara Gerard with her dark wealthy head of hair that has foiled strands of golden blonde on March 9th, 2004. She wears a stunning hair band that sets the stage, for her to beckon her Romeo to be by her side.

Her hair appears to have all one length or, if there are layers they are slight and subtly designed. The main attraction with Tara is the intense contrast of the blonde mixed with the chestnut brown. The short brown bangs are especially engaging as they look so amiable on her.

There is also a notable fairly large piece of silver hair hanging down as well. Here is a secret. There are very few women who can wear this sharp contrast of a deep brown color and golden blonde in chunks like that successfully. They try, but most cannot pass the muster with the colors. Ok, Tara, good job!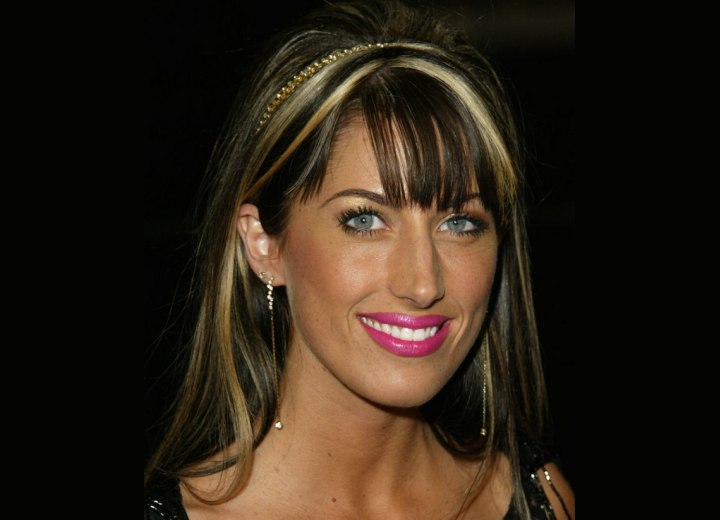 More Tara Gerard Hairstyles