Susan Sarandon's Hair

Click to enlarge

Redhead Susan Sarandon was at the 2010 Primetime Emmy Awards in Los Angeles on August 29, 2010 and she wore her hair in layers with gentle tilts upward and downward, soft waves, angled on the sides and with rounded curls that covered her neckline.

Susan wears the perfect haircut because she can wear her hair up or down. If her hair isn't naturally curly or wavy she probably keeps a light body wave in her hair for some needed texture along with generous amounts of moisturizing conditioners not just because of the body wave but because of the additional process of coloring.

Susan wears her makeup in a light form with light eyebrows, charcoal shadow, eyeliner, possible lashes and mascara. She is wearing a tinge of blush and light pink lip tone. I would suggest that Susan wears her lip tone a shade darker for color, apply a little bit more blush and put some kind of color around her neckline that would offset her hair, eyes and dress. Gold Peridots come to mind with their most unusual greenish olivine appeal. I can see that her brown eyes would look much more coppery with them.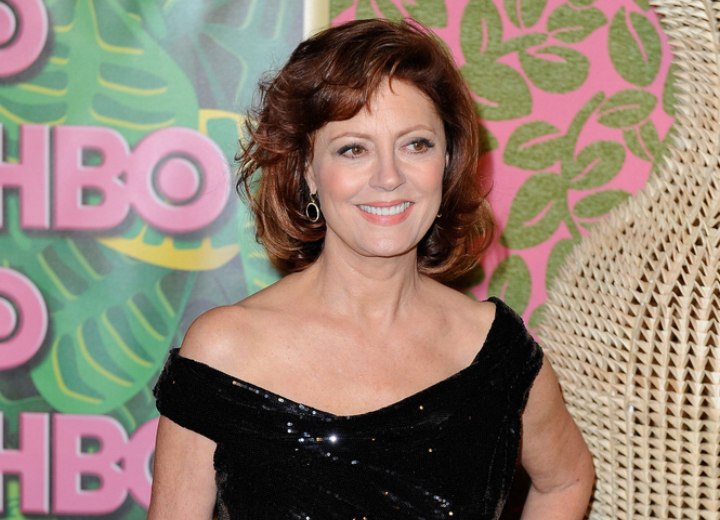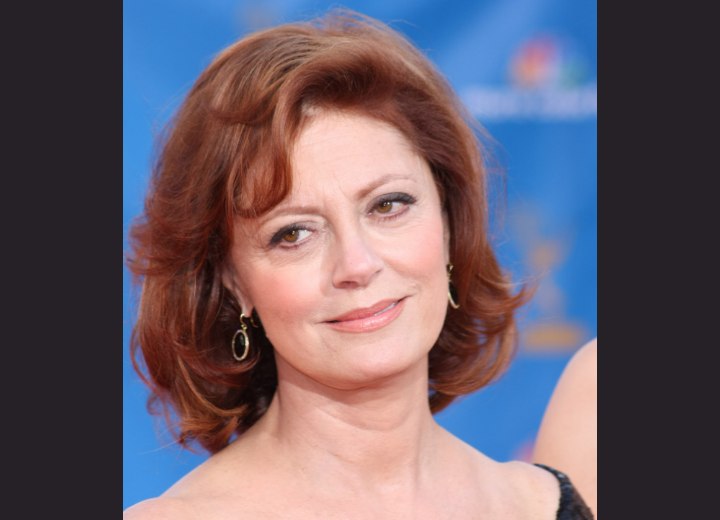 More Susan Sarandon Hairstyles