Susan Blakely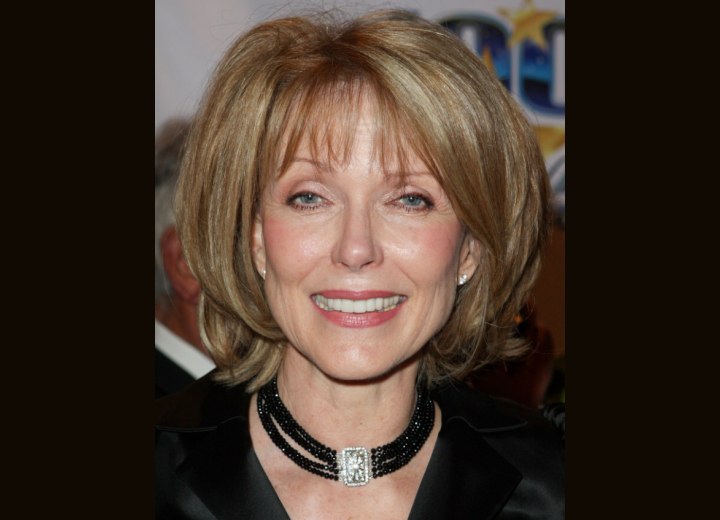 Click to enlarge

Susan Blakely had many admiring eyes at the 20th Annual Night of 100 Stars Awards Gala on March 3, 2010.

She wore her medium length hair in a layered seamless pattern that began with her large zigzag form on the top and thickly blown sides that curved around her chin. The back was vented to be a few inches longer and flipped up upon her neck. Her light bangs prove to enhance her beauty and her mature youthfulness and break up the severity of the hairlines.

For hair color Susan wears an ingenious darker blonde dubbed with thinly weaved lighter shades of blonde and a darker brownish blonde that gives us a good presentation of a natural color.

Something to consider when thinking about this hairstyle is the heavy blow drying and the styling products involved to derive to the end result. Susan has an oblong oval face with high cheek bones. Because of her oblong face, she looks her best with hair along her face. In fact, she could wear her hair half way down upon her neck and still look quite attractive.

Susan is keeping her makeup at a light minimum with meticulously thin tweezed eyebrows, concealor in her inner creases of her eyes and a light shadow, a light warm brown shade in her outer edge, eyeliner and mascara. There is a light pale rose blush and a rose lip tint. Her high neck necklace with a formal setting of diamonds gives an excellent dressing with her small earrings.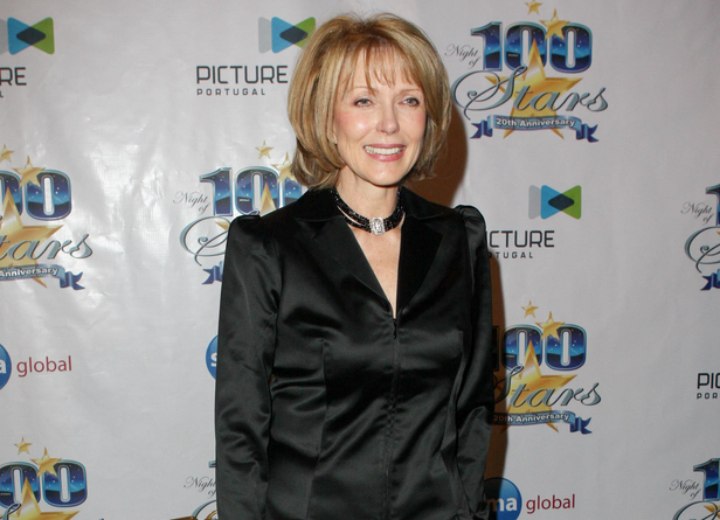 More Susan Blakely Hairstyles