Sienna Miller's Shaggy Pixie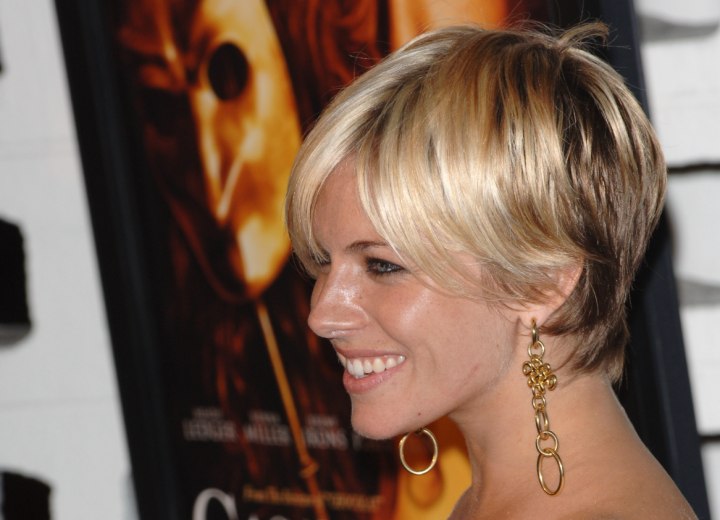 ↓ More Photos ↓

These photos of Sienna Miller were taken back in 2005 but we love, love, love this super hip hairstyle!



Miller's take on a long shaggy pixie is very unique and edgy and still holds up as a trendy hairstyle today. Strands are feathered around the neck for a soft, feminine feel and contrasted with a long front facing fringe.

The hair appears to be razor cut due to the fact that the ends have a wispy feel to them. Razor cuts offer a more blended feel and grow out easier, too. We love how Sienna's bangs drape across her forehead and softly land around her ears.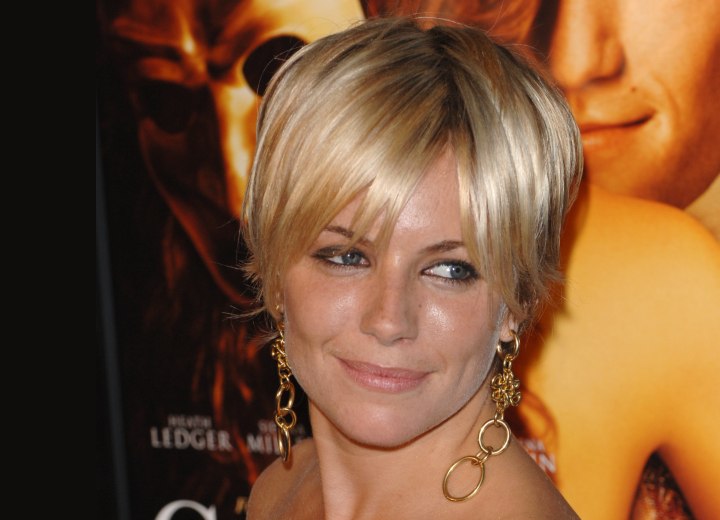 And can we talk about the fun hair color choices? The back is left in her natural color, a medium shade of brown while the long pieces on top are platinum blonde. The contrast in colors adds such an interesting element to the overall look and it makes it modern and fresh.

Pairing her short hair with a low strapless top was a great idea. Miller's hot hairstyle really draws your hair up and balances out all the skin you're seeing. Short hair is also a great match for showing off stellar earrings. Add some heels and you've got a great look!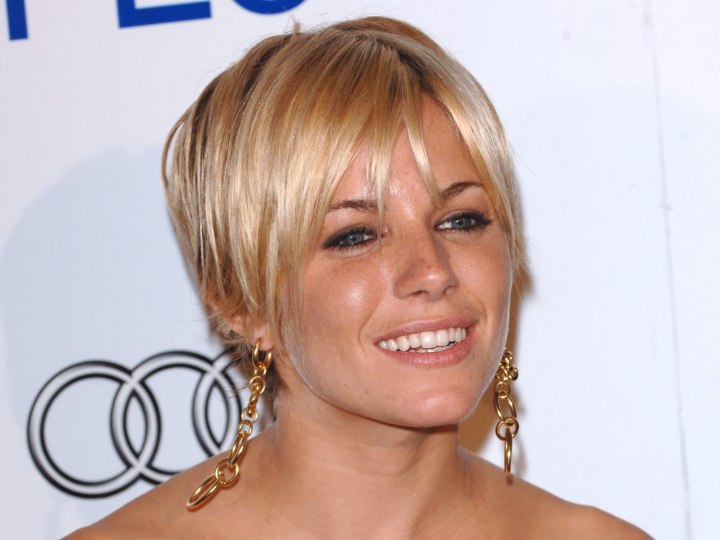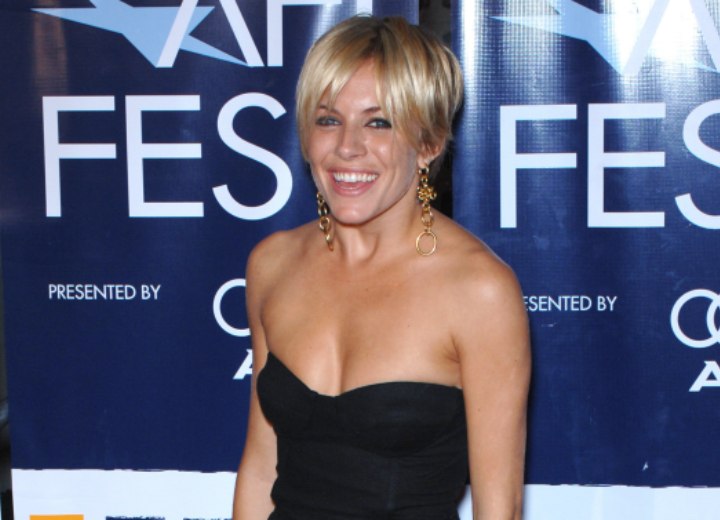 See also:
More Sienna Miller hairstyles