Shirley Jones' Pixie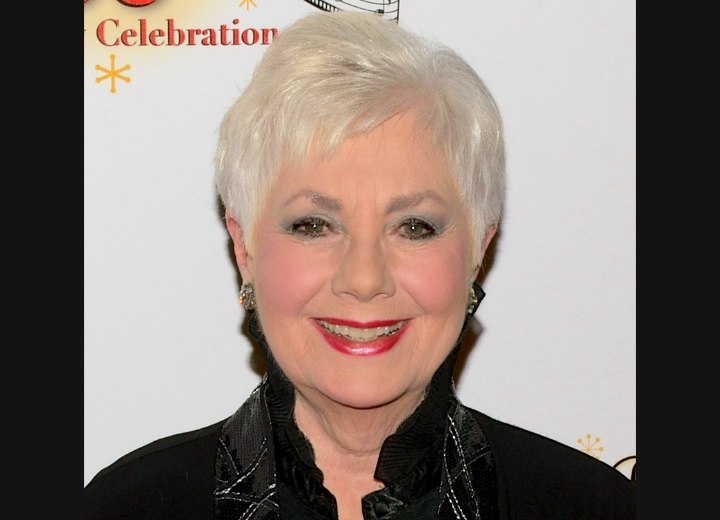 Click to enlarge

Here's a picture of Shirley Jones at the Pat Boone Birthday Celebrity Roast in Beverly Hills on the 1st of June 2014. Her stylishly short pixie hair is blow dried and finger-styled in such a manner that her platinum hair frames her striking face.

It is hard to believe that Shirley is almost 80 years old in these photos; proving that a pixie-cut can be even more rejuvenating than a facelift. This is a very versatile and practical hairstyle for women all over the age spectrum, but especially practical and flattering for older women.

Shirley's hair is cut in an easy short pixie-style, leaving short wisps of hair to frame her face and soften the look. To create this style, merely apply blow dry lotion to wet hair and finger-dry the hair until dry. Because the hair is so short, it is usually unnecessary to use a round brush a lot. Use your fingers to comb the hair into the correct directions while blowing. If your hair is longer or has more of a coarse structure on top, use a brush to blow-dry that section.

For older women, it may be necessary to tease the hair for volume and thickness. Tease the hair, especially on top of the head with a teasing-comb and brush it into place afterwards until you have the desired look. After you've finger-combed the hairstyle into place, spray it with a gloss medium-hold spray to keep all the wisps in place and add that beautiful shine.

Shirley's hair is a platinum ash blonde. This color will mostly only work with women with light complexions and eyes.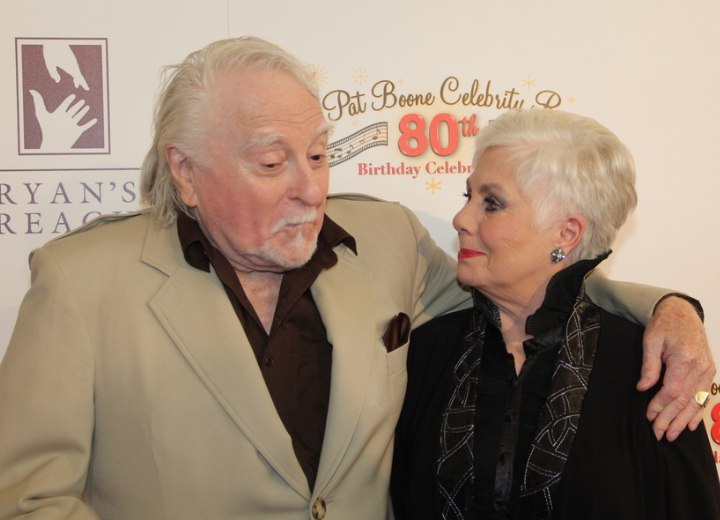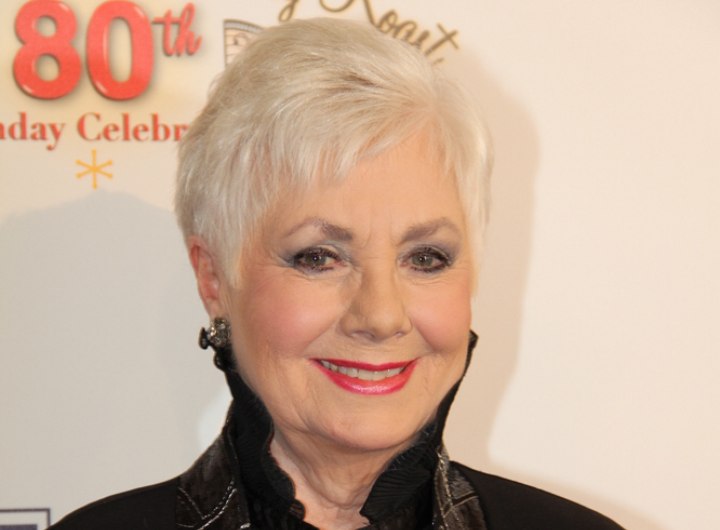 See also:
More celebrity hairstyles