Shailene Woodley's Pixie

The unexpected happened! Shailene Woodley traded her very long hair for a trendy pixie. We think Shailene looks great with the fun short crop. The young actress looked very cool when she attended the 2014 Film Independent Spirit Awards in Santa Monica (March 1st, 2014).

Her hair and makeup combo are very understated and natural. This is a great example of how low maintenance and wearable a pixie can be. So often we see stars with over-spiked or over flat ironed pixie hairstyles.

This brushed over hairstyle is super sweet and so beautifully laid-back. Shailene's locks are cut short and tapered at the neck and around the ears but left long on top for more versatility. Strands are parted deeply to one side and then softly tucked behind her ears. She could have more of a bang if she wore the fringe forward but Woodley keeps it smoothed over and off her face. But the bangs are a great length for versatility.

Her color is a deep brown shade that is very natural but extremely rich looking. There is a small area where the hair has a lighter shade on the tips. We love the interest and pop that the lighter pieces give the overall look.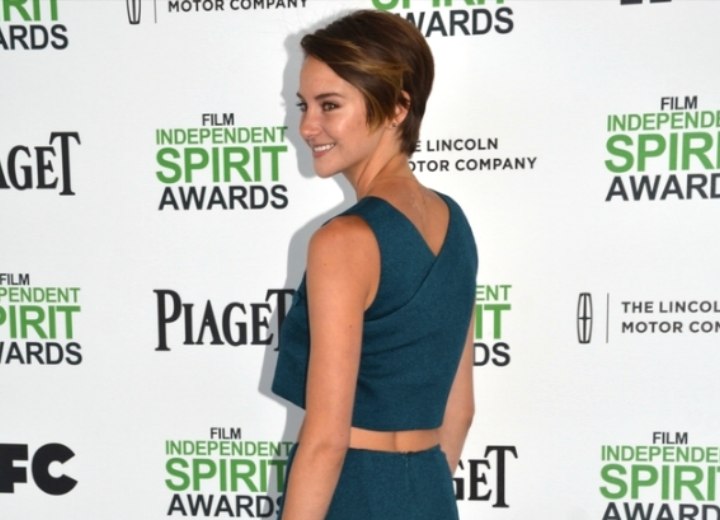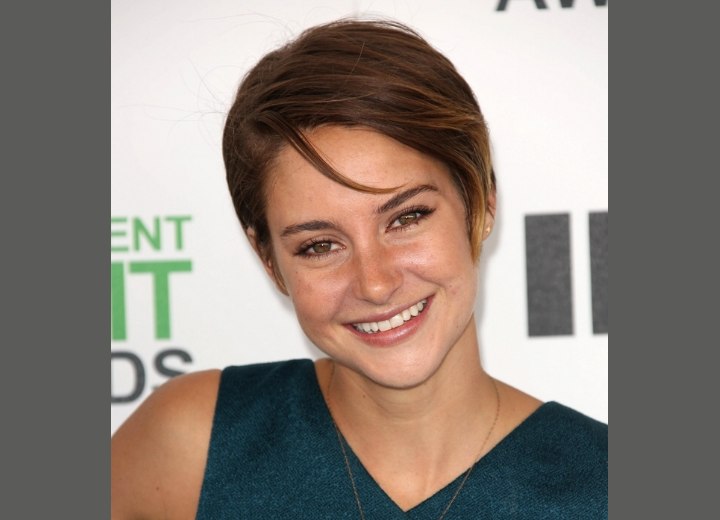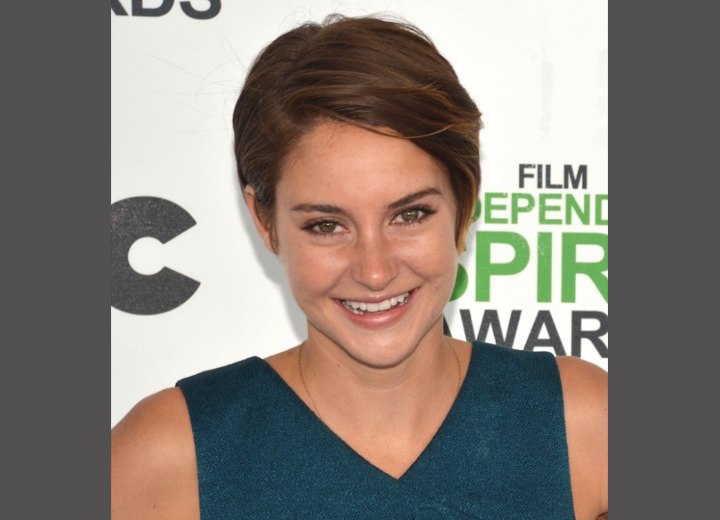 More Shailene Woodley hairstyles