Updo Resembling a Mohawk

For the premiere of her movie "Perfect Score" (January 27th, 2004) lovely Scarlett Johansson decided to go strapless and with a soft updo, resembling a romantic and knotted Mohawk. A series of small knots runs along her crown all the way down to the nape. Yes, you can do this at home!

This is how to get the right twist: create three vertical sections - one on the crown, one right beneath and the last one from there to the nape. Roll two small buns on top, one in the middle and two more towards the end. Just twist your hair, let it coil and pin it down invisibly. Tease the bangs and smooth them backwards. A lot of spray will help you through the night and you'll be surprised about all the fun curls you will have once you open your hair again!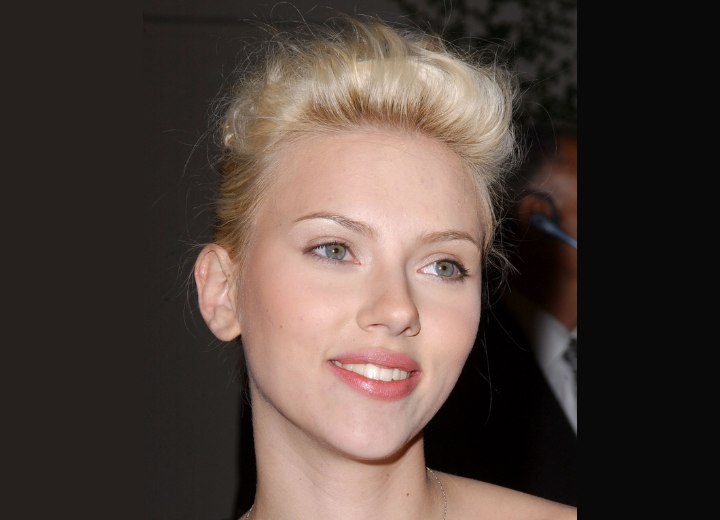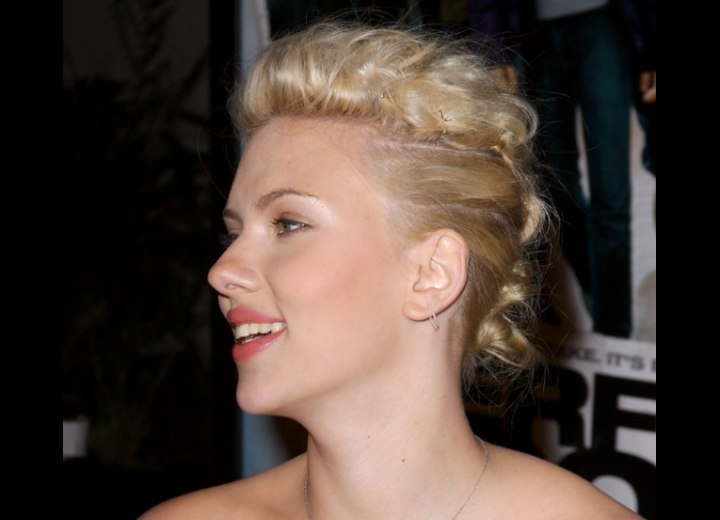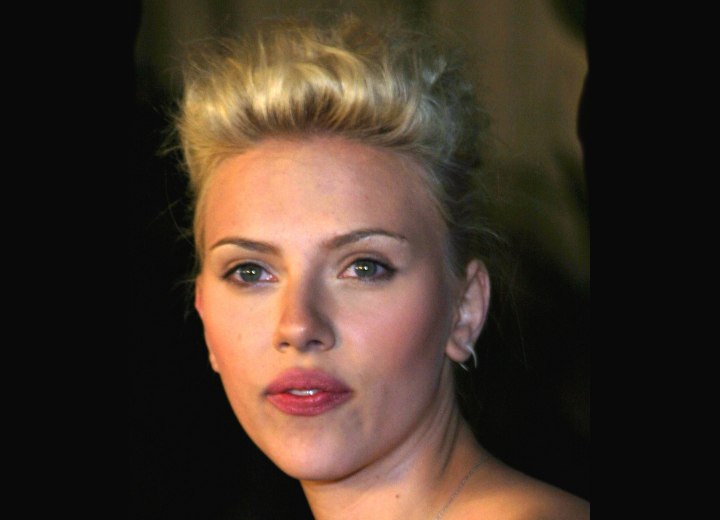 More Scarlett Johansson Hairstyles