Short Hair Mimic

American actress and singer Scarlett Johansson who we usually see as having blonde hair went to Spike TV's "Guys Choice" 2011 on June 04, 2011 wearing a cherry sherry red hair color and the red tones brought out the natural pink tones of her skin and blue eyes.

Although her hair appears to be shorter we discover her hair is brought up and to the back in chunky slips of hair and confined. Now Scarlett sees what she would look like in shorty short hair and it is looking pretty good!

The emphasis of colors on her eyes is concentrated with smoky ashes, charcoal eyeliners and mascara. The only warmth we see is a little auburn pencil in her eyebrows. When you look a little bit closer you will see a marked darker line that is sketched just under her cheek line that goes up to her temples. Just above the line you will see a faint hint of pink and bronzing.

She is wearing a natural lip gloss with a small amount of liner on the lower lip. Her diamond earrings present a petite appearance that goes well with her new short look.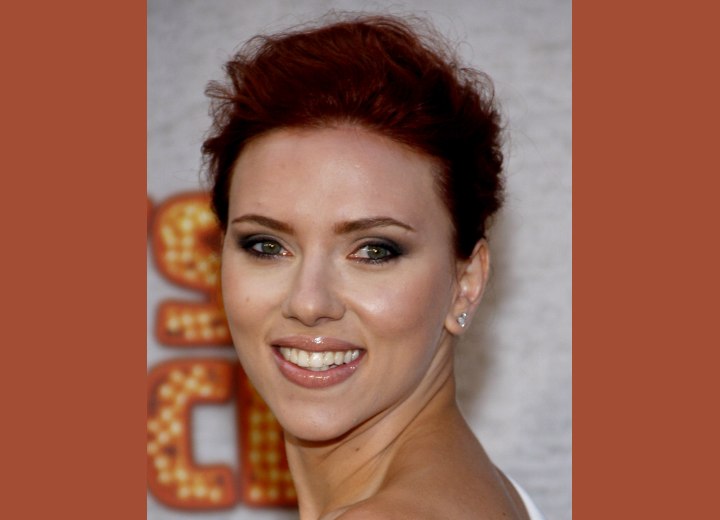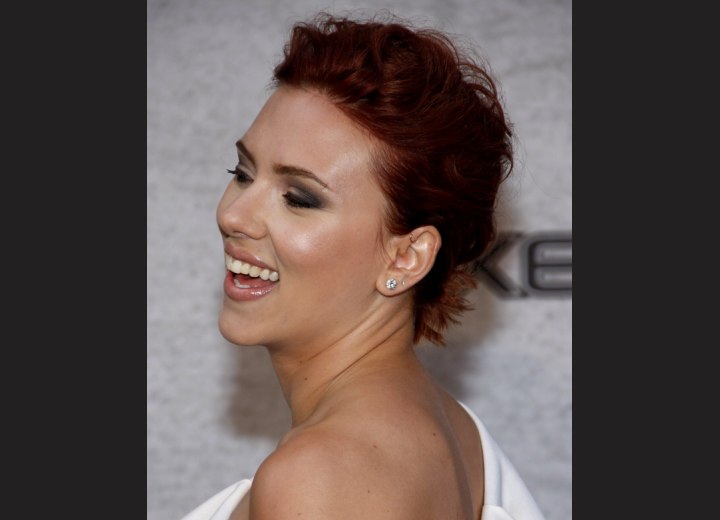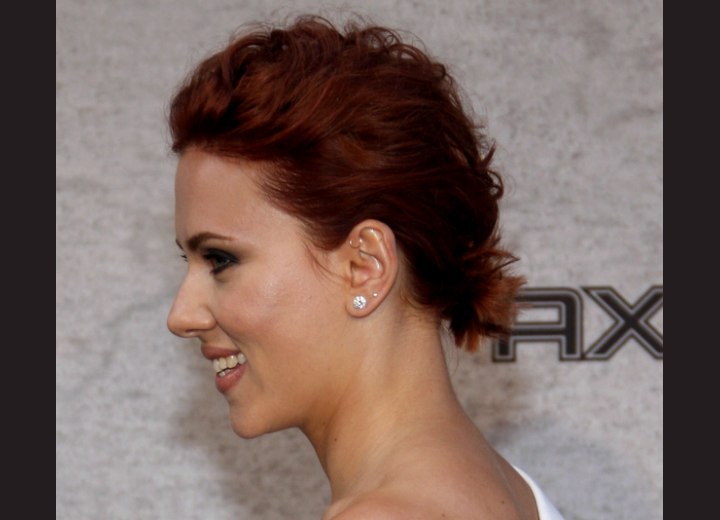 More Scarlett Johansson Hairstyles