Adorable Updo

Scarlet Johansson was seen at the Broadway Show "A View from the Bridge" opening night after party in New York City on January 24, 2010.

Much applause goes to Scarlet when she wore her hair in an adorable updo with a side part that brought her top over into an artistic design along the side and dipping over the top of her ears. There was a small pouf in her crown that was smoothed down to meet her cluster of curls that covered most of her nape and resided on one side of the back. Her wave was tastefully molded to reveal the many slices of blonde and brown colors in her hair and gave her the appearance of a true Princess.

Tip: For true feminine appeal, try your hand molding waves in your hair. They are artsy, sexy and most unique.

Scarlet uses a lot of bronzing and blush on her oval shaped face, complimented with thick rounded eyebrows, eyeliner, a grey smoky shadow and a light shadow on the lid. She is wearing eyelashes, mascara and her lips are given a light rosy pink color. Her delicate petite earrings easily match her butterfly necklace and flowered dress.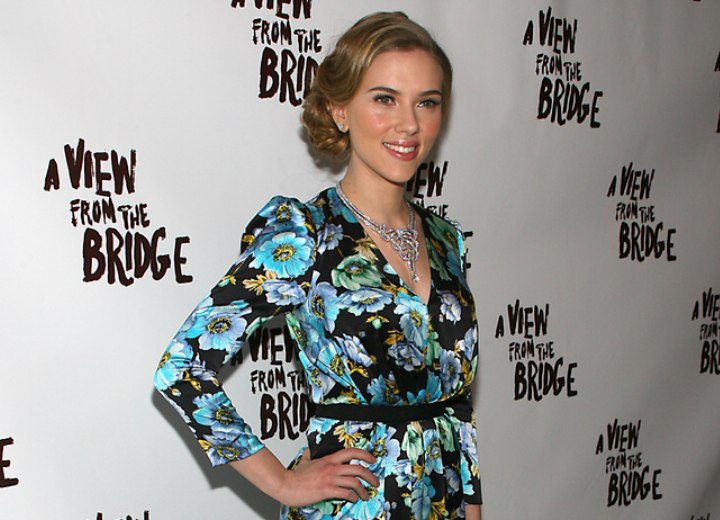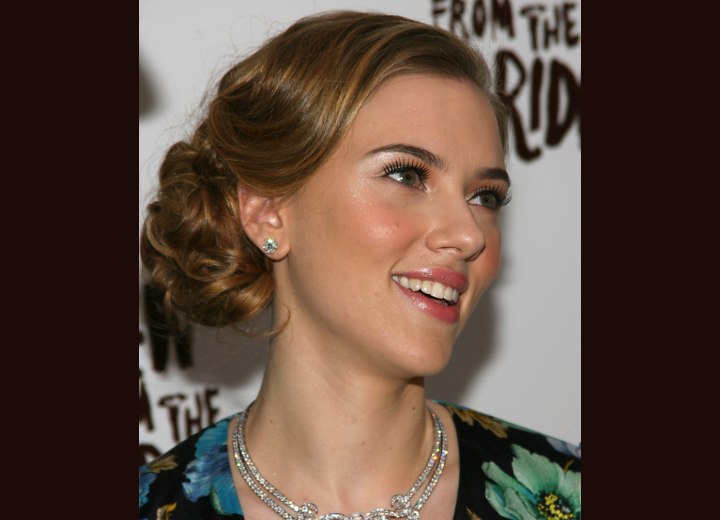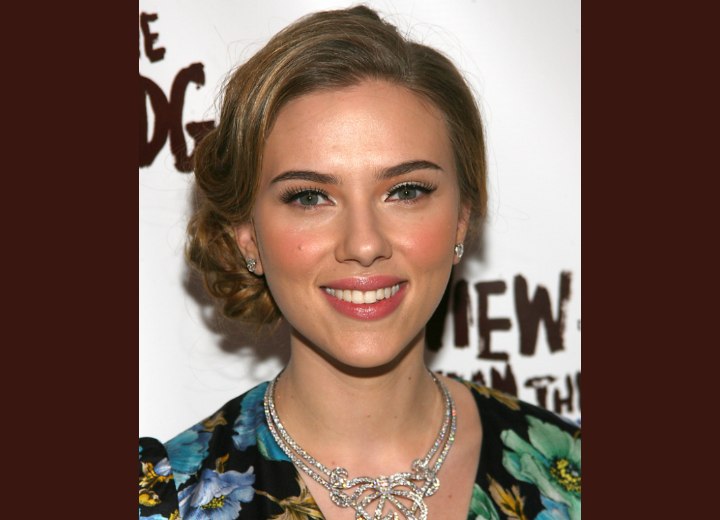 More Scarlett Johansson Hairstyles