Sarah Shahi's Naturally Flowing Hair

The gorgeous Sarah Shahi wore a form fitting sea foam colored dress and naturally flowing hair for the "NBC Universal Experience" in New York City on May 12th, 2008. Her thick mane was cut to one length in a blunt line a couple of inches below her shoulders and parted in the middle for an uncomplicated look of understated beauty.

If you don't have a natural curl in your long hair, but would like to find out how to add some movement and volume, try this: Part hair in the center, then on each side twist all the hair into a tight bun, pin it and let the damp and moussed hair dry slowly. A few hours later open the buns and ruffle the hair with your hands. Shake it and add some gloss.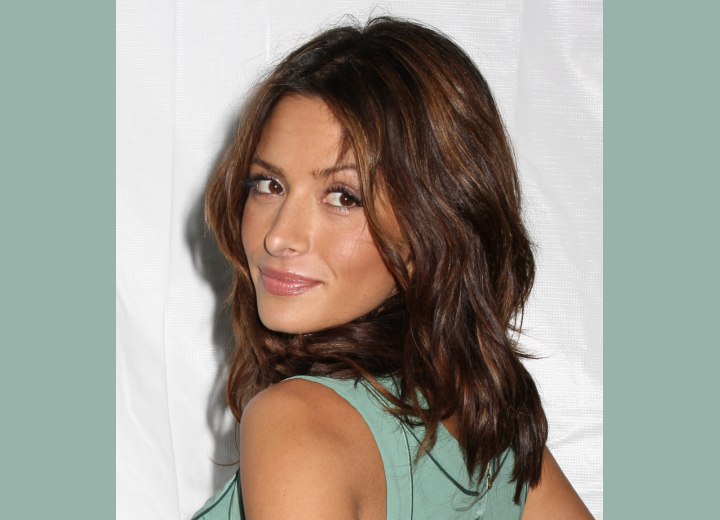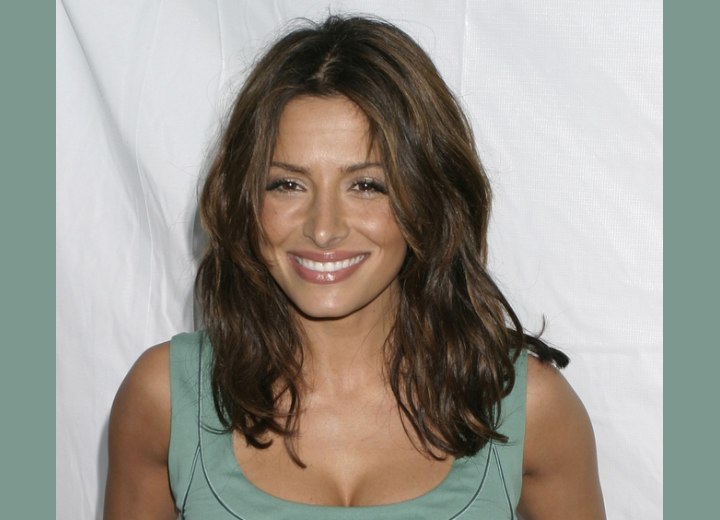 More Sarah Shahi Hairstyles