Sarah Chalke Wearing a Hat

Clad in a burgundy poncho the "Scrubs" star Sarah Chalke was ready for a walk in the forest, but instead she attended the premiere of the movie "Just Married" in Hollywood on January 8th, 2003.

When you encounter your next bad hair day, this is the way how to fix it: Put on a hat! Sarah's Indiana Jonesy felt fedora still let us see enough of her pretty blonde tresses that were cut with long layers, textured ends and just reached below her shoulders.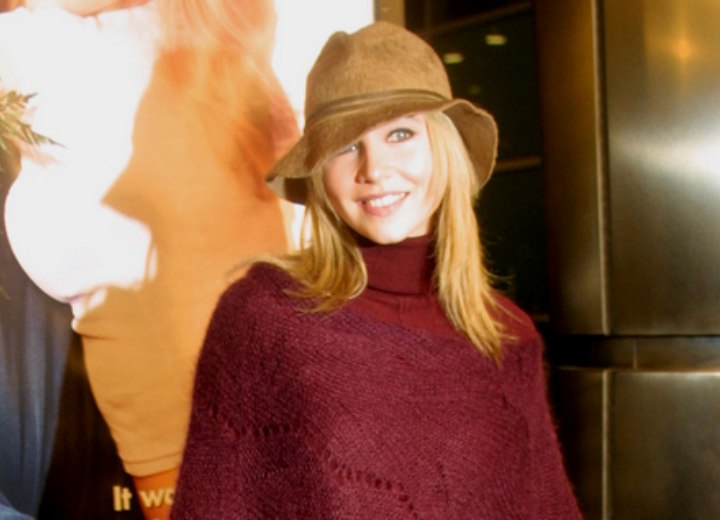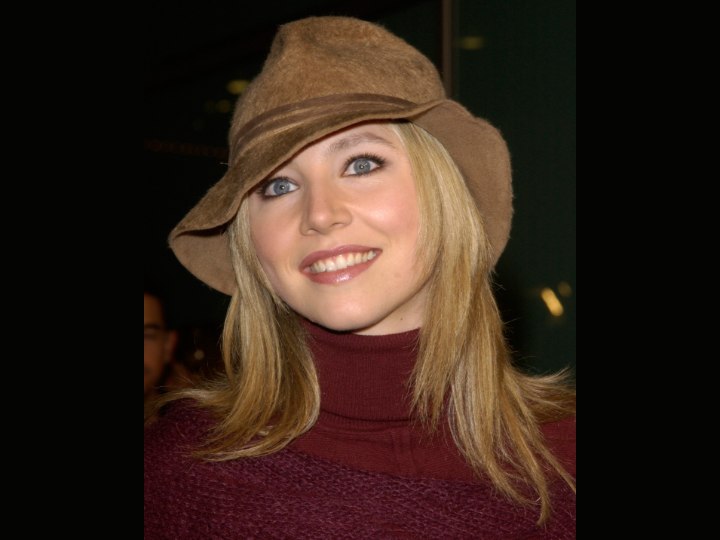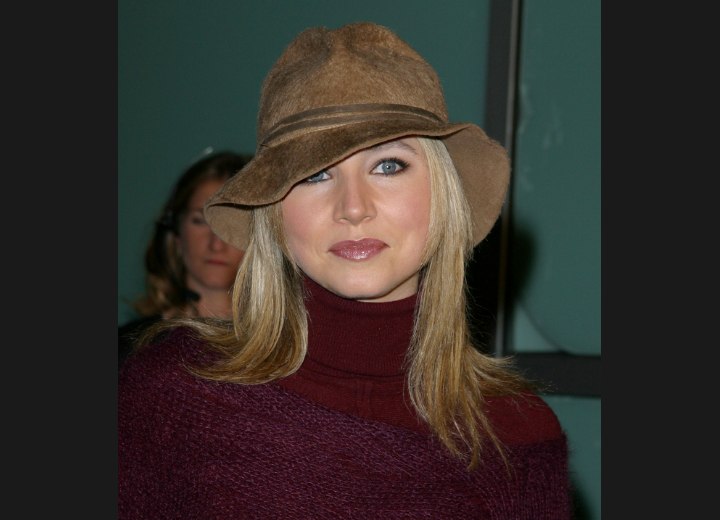 More Sarah Chalke Hairstyles