Sara Paxton's Hair Pulled Back

Sara at the 33rd Annual People's Choice Awards on January 9th, 2007. Sara Paxton's hair color has been foiled with pale and dark honey blondes and with the entrance of her new growth. That is just the way it is when you color your hair; your new growth follows you around whether you like it or not and sometimes; at the most inconvenient times too. Then again, if it is stylish, who cares?

If Sara's hairdo is enticing enough for you to try your hand at it, let's once again begin with either clean dry hair or clean wet hair. Whatever your preference is and easiest for you to work with. If your hair is natural curly or wavy then, you won't necessarily have to use a medium sized curling iron or rollers or hot rollers.

Hold the top part of the hair up and back brush it lightly along with the sides as well. Smooth back into the center of the back and use a decorative hair comb or clasp to fasten. Take about an inch of your bangs and smooth across your forehead and spray. Hair pulled back like this always gives the appearance of being fuller and longer and is a good style for a small face such as Sara's.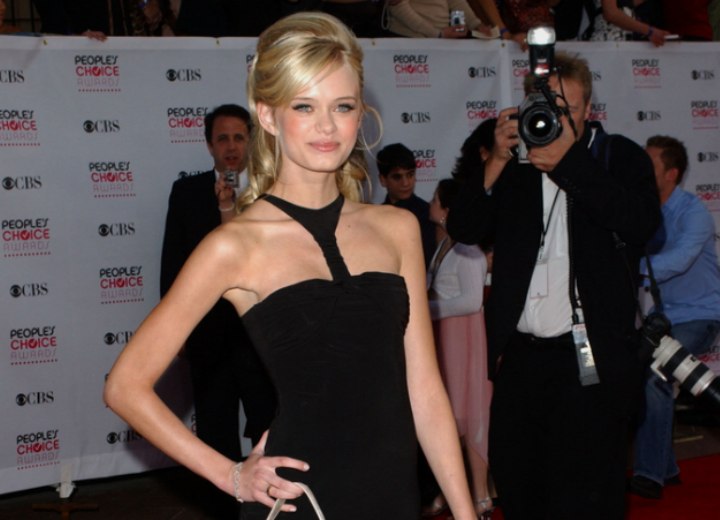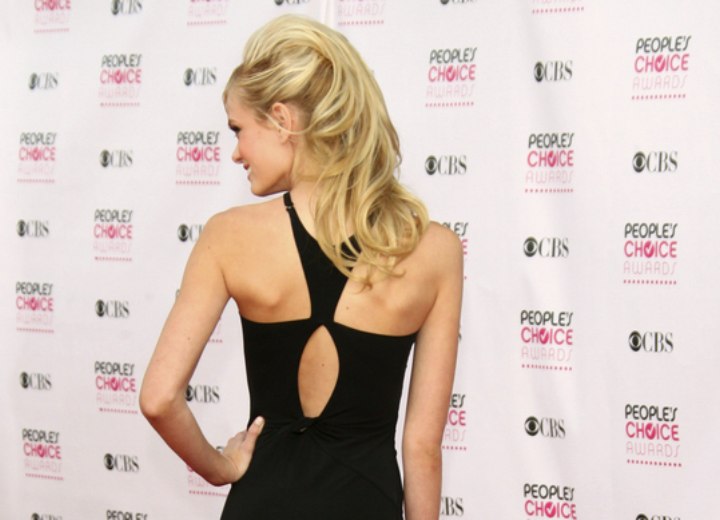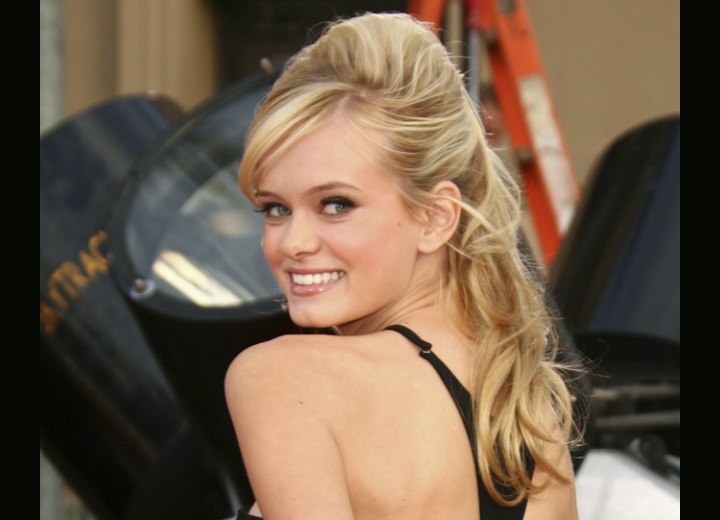 More Sara Paxton Hairstyles