Sandra Bullock's Medium Hairstyle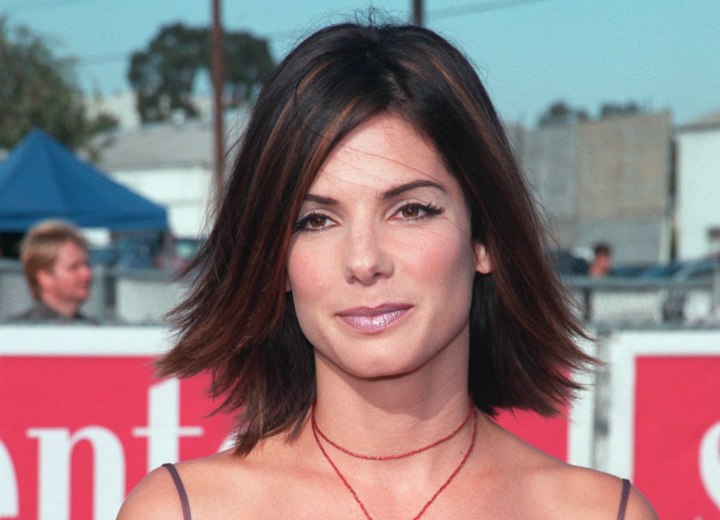 (Scroll down for more photos ↓)

We just love our sweet Sandra Bullock. She knows how to act, she knows how to dress, and she knows how to wear a fun hairstyle. This fun, flippy style was worn by Sandy at the 1999 Teen Choice Awards in Santa Monica. And can you get enough of her awesome highlights?



A fabulous hair color that matches her brown eyes perfectly! The dark base color is almost a midnight brown but the borderline chunky brown highlights help break up the darkness and create a sophisticated overall color. The highlights break up the color enough to be noticeable yet still come across very soft and natural.

Sandra's haircut is super stunning as well. The length hits right above the shoulders and is layered up shorter around the face. The edged out ends are flipped out for a fresh and youthful appearance. Sandra parts her hair off to the side slightly and irons out her strands to sleek perfection.

This super cute hairstyle is a great medium length option for women to try and the flip makes it super sweet and casual. We love how Sandra makes looking good so effortless and easy.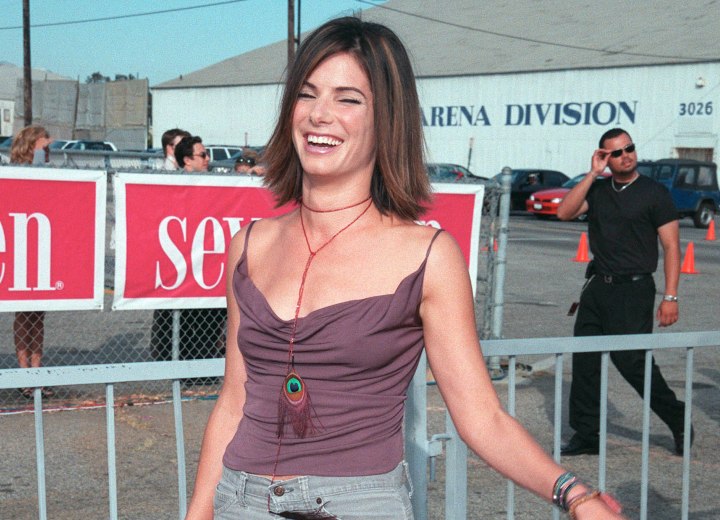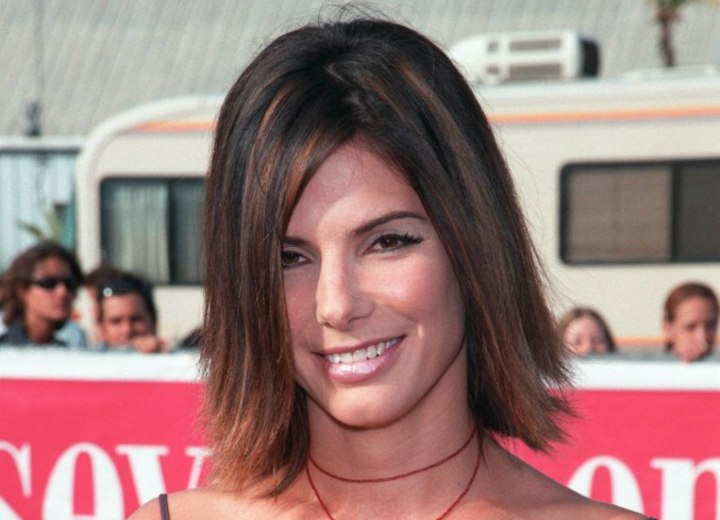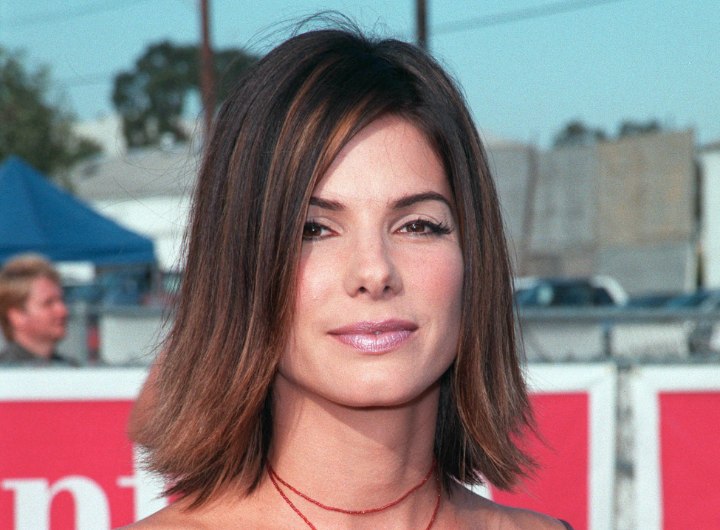 See also: More Sandra Bullock hairstyles
Photos: Featureflash / Shutterstock