Short Hairstyle with Hombre Coloring

The beautiful Samaire Armstrong makes a striking impression at the premiere of Let Me In in Los Angeles (September 27th 2010). Her blonde hair has a distinct hombre look giving the overall color a sun-bleached quality with progression from pale yellow to golden and warm blonde tones.

The haircut is best described as a choppy bob and is styled with a slightly tousled effect, giving her a bohemian finish. When paired with her soft palette make-up colors the effect is youthful, dewy and radiant.

The look is paired with a shimmery, nude, strapless cocktail dress, featuring a sweetheart neckline, tapered waist and fitted skirt. The slightly rumpled texture of the fabric lends itself to the casual boho-effect, and is balanced by the addition of sparkle in the earrings, bangle bracelets and simple clutch purse. The ensemble is placed on a foundation of classic nude patent-leather pumps.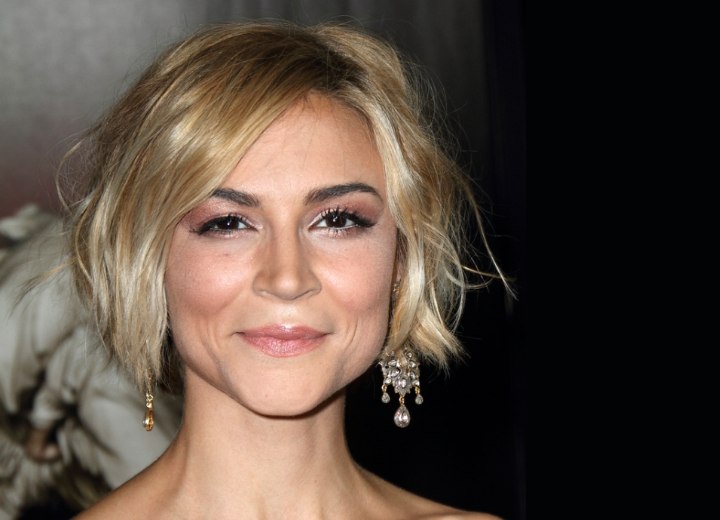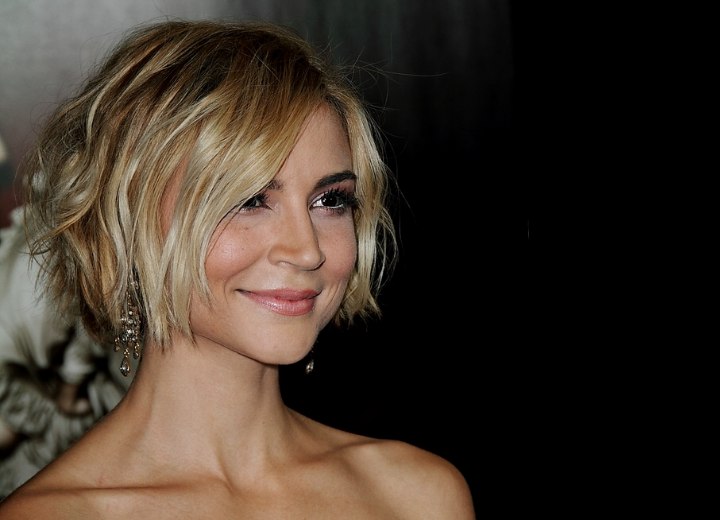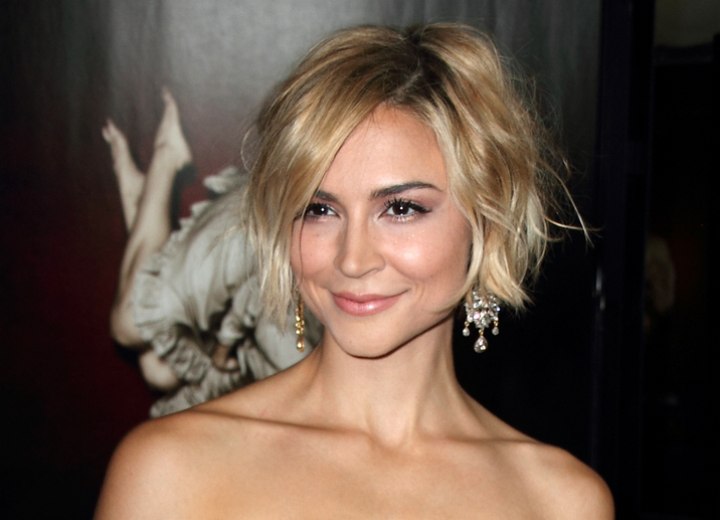 Related Post:
More Samaire Armstrong hairstyles