Short Rounded Bob Haircut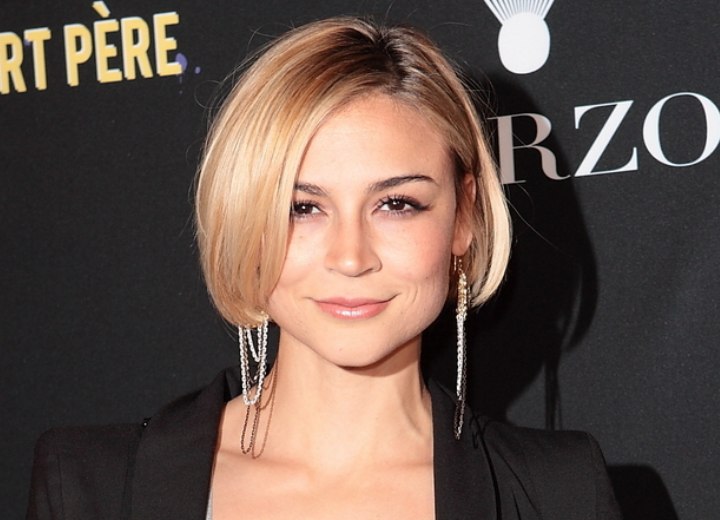 ↓ More Photos ↓

Samaire Armstrong was seen at The Art Mere Art Pere Night Benefiting the Livestrong Foundation on September 23, 2010 and she wore her blonde hair in a short rounded bob.



Her bob haircut was styled with the part on the side and with the bangs in conjunction to the sides and all of the ends blown under. The other side was tucked behind her ear, only to have a section of the hair in the back cuff under her ear.

Her long draped earrings touched her shoulders making a bold statement as she smiled for the photographers.

Samaire wears her eyebrows darkened with light and dark shadow, eyeliner, lashes and mascara. There is a little bit of bronzing and blush and her makeup is completed with a neutral pink lip tone.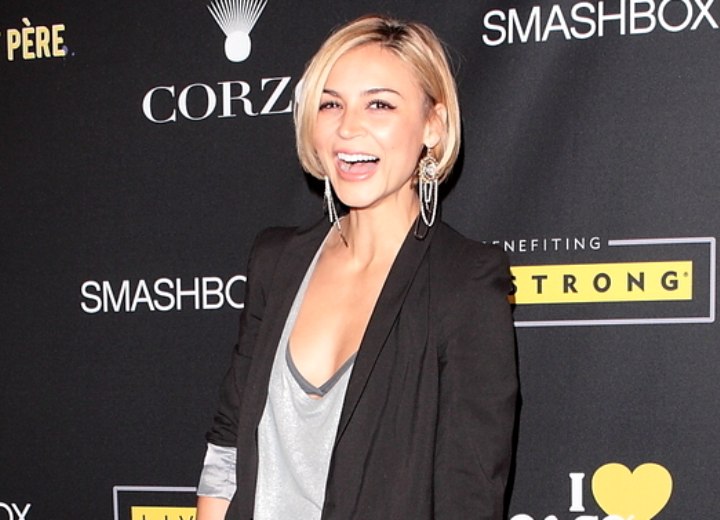 See also:
More Samaire Armstrong Hairstyles