Sylvia Brindis Pixie Cut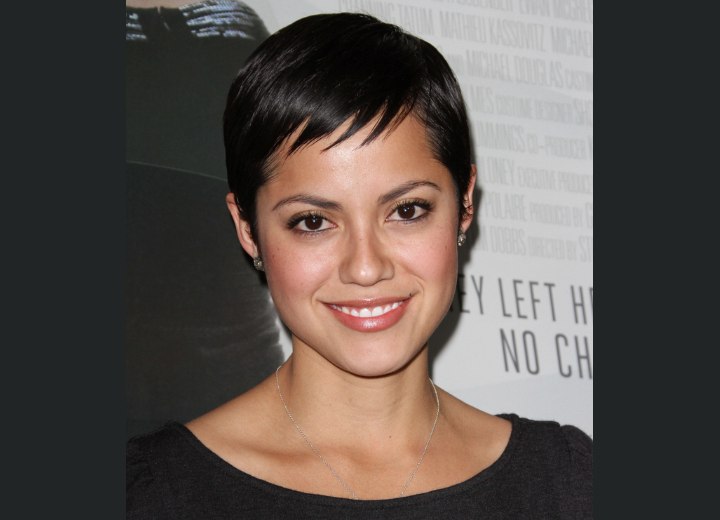 Actress Sylvia Brindis has a unique mix between an oval and heart face shape. Both work very well on pixies, thus making a pixie haircut one of the many styles that she can successfully pull off.



Her natural black hair color is vamped up with a touch of shine serum applied to damp hair from mid shaft to the ends. Notice that her pretty pixie cut is styled with hair behind the ears to show off those dazzling diamond studs.

Her bangs area is the epitome of a feminine fringe as the pieces are beautifully and strategically carved with a razor as opposed to the blunt lines created with the shears.

Her style, seen here is parted off to the side and brought over creating more interest within the fabulous pixie style.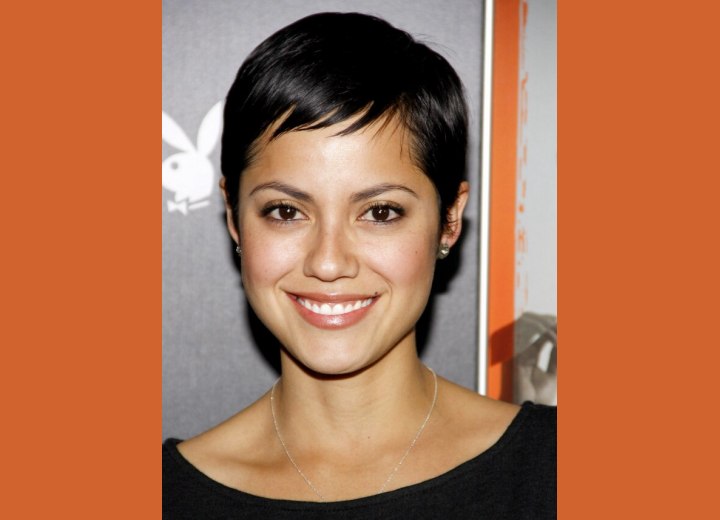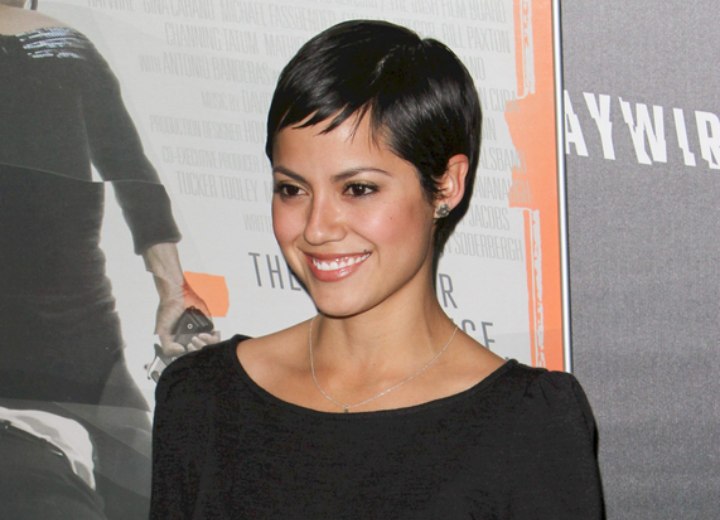 See also:
More celebrities with pixie cuts