Isabelle Fuhrman's Hair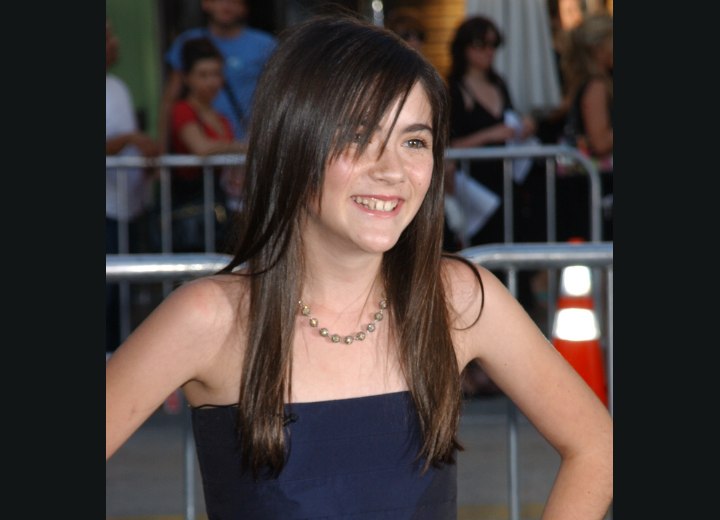 ↓ More Photos ↓

Isabelle Fuhrman is wearing her long brunette hair in a smooth straight style. The bangs are textured and combed from a side part to the peek-a-boos over the one eye. There is a slight volume of pouf in her crown that could be from her hair being blown dry, backcombing or the slight layering and is probably the result of all three.



I can envision Isabel wearing her smooth hairstyle with jeans and a preppy plaid shirt. For a more elegant demeanor that would accompany her light navy satin strapless dress I would put her hair up and away from her face, or pulled back into the center of her head with light coils flowing from the crown. Her bangs would be poufy so that her pretty eyes could be seen as her eyebrows are one of her best features.

There is a fresh spring tone to Isabel's make-up. Her transparent foundation gives only a hint of blush. She is also wearing light mascara and a translucent lip color.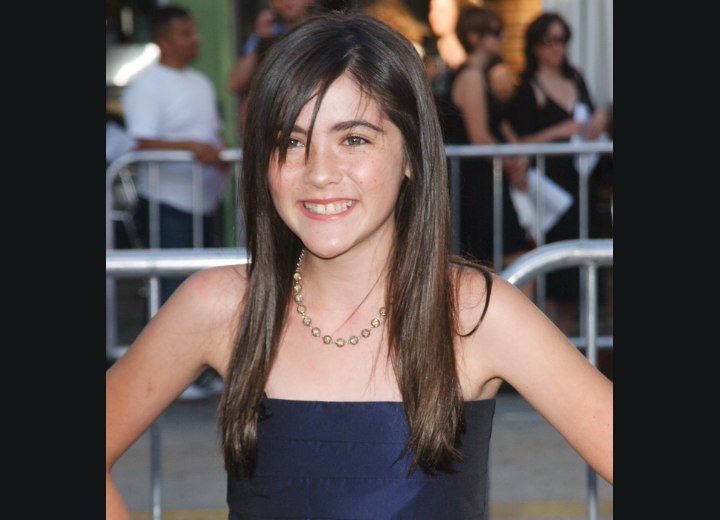 See also:
More long hairstyles